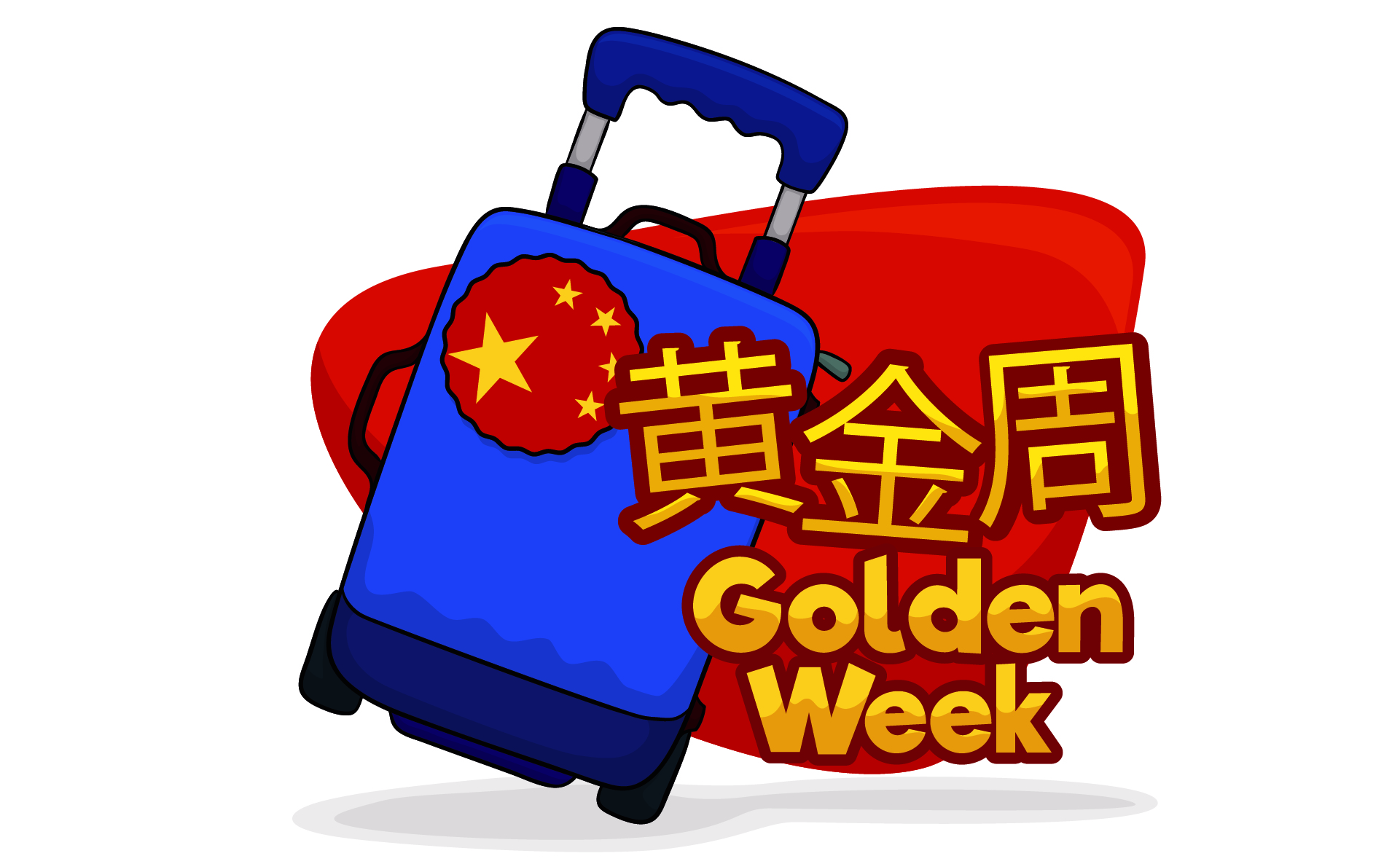 Here's the latest 2018 update to this blog.
Going back through the years of our compliance intelligence data on the use of pirated software, it's interesting to see how much impact holidays like China's Golden Week can have. According to some reports, "about half of China's 1.4 billion people will be on the move during 'super golden week' — the 8-day holiday encompassing both the National Day holiday and the Mid-Autumn Festival. Thanks to the Lunar Year calendar, this year the Mid-Autumn Festival coincides with the National Day holiday, extending the usual vacation period from October 1 to October 8."
As more citizens in China become increasingly interested in the holiday (and take the opportunity to travel) there seems to be a direct impact on the use of pirated software in the country. Let's take a look at some reports from our Compliance Intelligence customers to see how Golden Week has effected the volume of pirated software usage (as a reminder, Compliance Intelligence enables software vendors to systematically monetize the unpaid use of their applications by tracking, reporting and identifying pirated use).
Here are two reports from 2016 and 2017 from one of our EDA software vendor customers showing the number of events by country over time: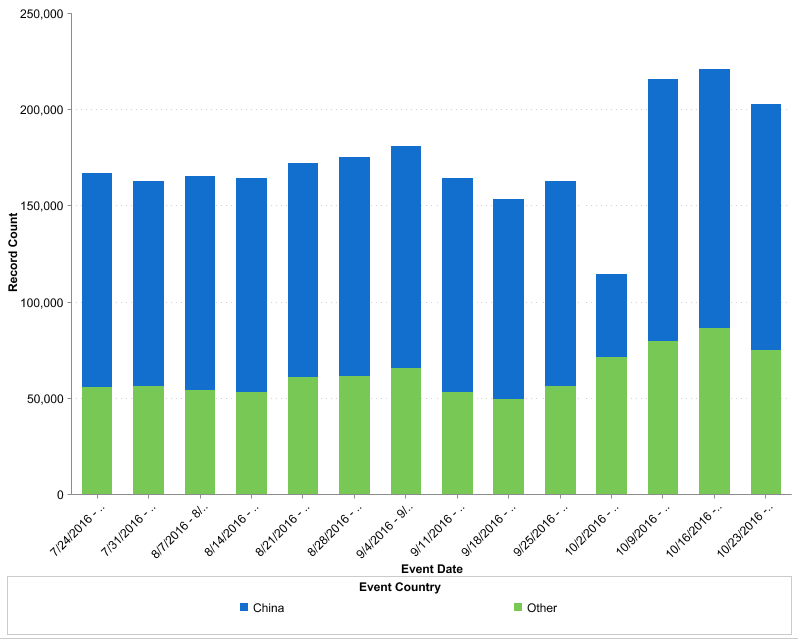 2016 Data for EDA Vendor
The blue portion of each bar represents the number of uses of pirated software in China (compared to the combined uses for all other countries in green) for the given time period. In this report from 2016, the use of pirated software in China during Golden Week is about a third of what it was in the preceding weeks and about one-quarter of the activity in the following weeks.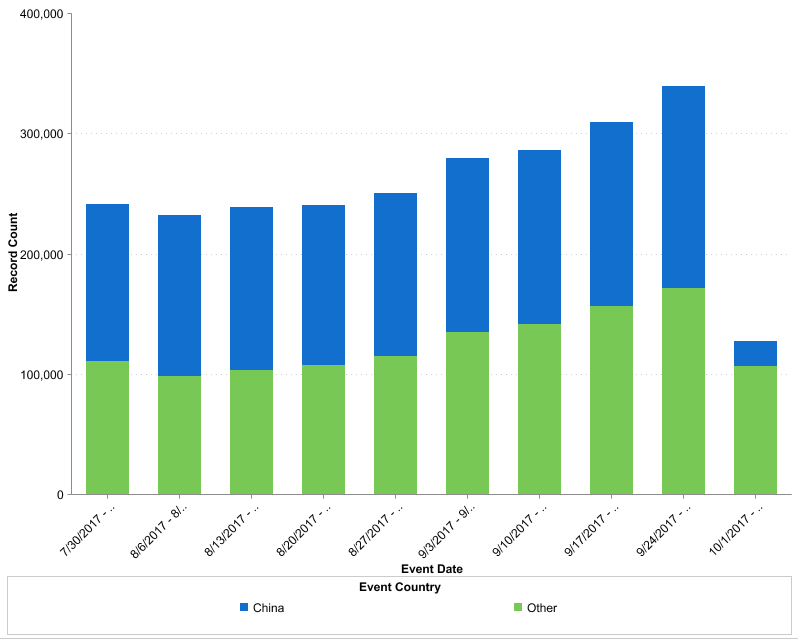 2017 Data for EDA Vendor
In this report from 2017, there was significantly less pirated use during Golden Week than in 2016. Indeed, one of our PLM software vendor customers saw similar trends in 2016 and 2017: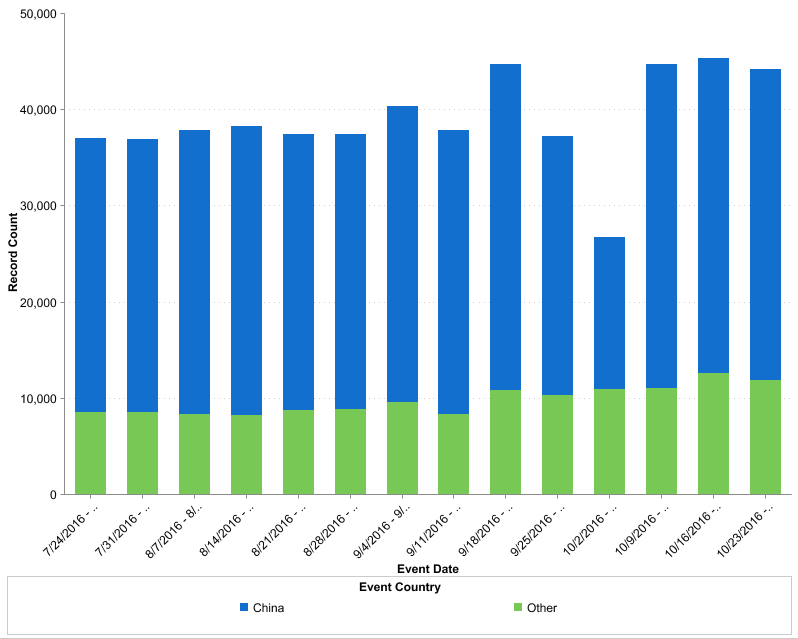 2016 Data for PLM Vendor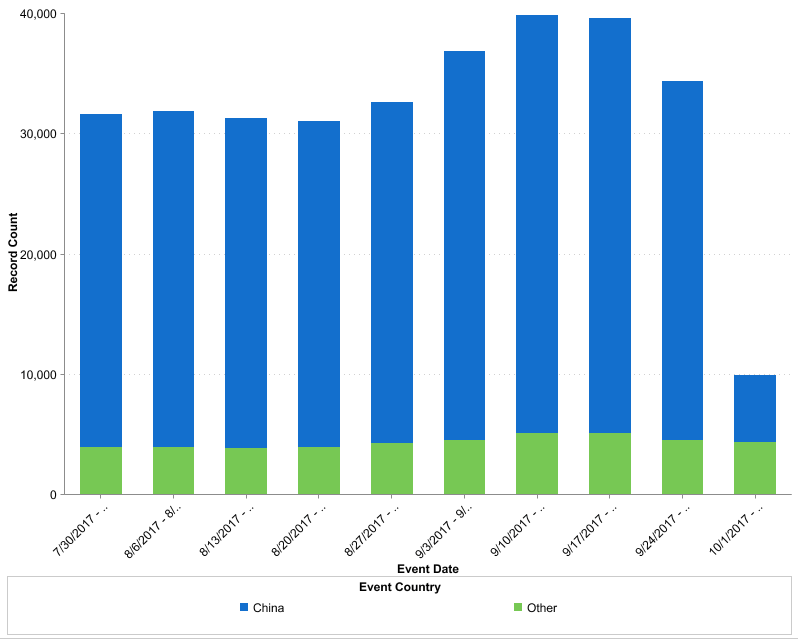 2017 Data for PLM Vendor
Based on these trends, we would expect Golden Week 2018 to have a similar, if not greater, impact on the use of pirated software. Not surprisingly, our customers see a similar drop during the Chinese Lunar New Year. On the other hand, Western holidays like Christmas, and the Gregorian calendar New Year have much less of an impact as a whole on the data flow that we see.
Trends like these are interesting in that they underscore the reliance on pirated software by businesses. It is important not to ignore your software piracy data coming out of China. There is significant opportunity – and success – that the Flexera Revenue Services team can help you achieve in this market if you are not sure where to start.
Using Compliance Intelligence, our software vendor customers are able to identify these businesses and prioritize their efforts in monetizing unpaid use. Contact us if you would like to learn more about these trends within your own customer base and how you can be successful converting pirate users into paying customers.