SOFTWARE MONETIZATION PRODUCTS
Software License Renewal Management
Understand Account Health, Drive Renewals and Customer Growth
Your existing customers are your most valuable asset. Knowing if they're getting value from your products enables you to identify upsell opportunities and reduce churn. An efficient, transparent renewals process makes it easy for them to continue doing business with you.
Revenera's Renewals and Customer Growth solution provides you with the data you need to:
Get real customer insight, reduce churn and increase software renewal rates
Drive upsell and cross-sell campaigns more effectively.
Manage software renewals proactively and provide customers with insight and transparency.
Empower customers with customized notifications, self-services and clear call-to-actions.
Image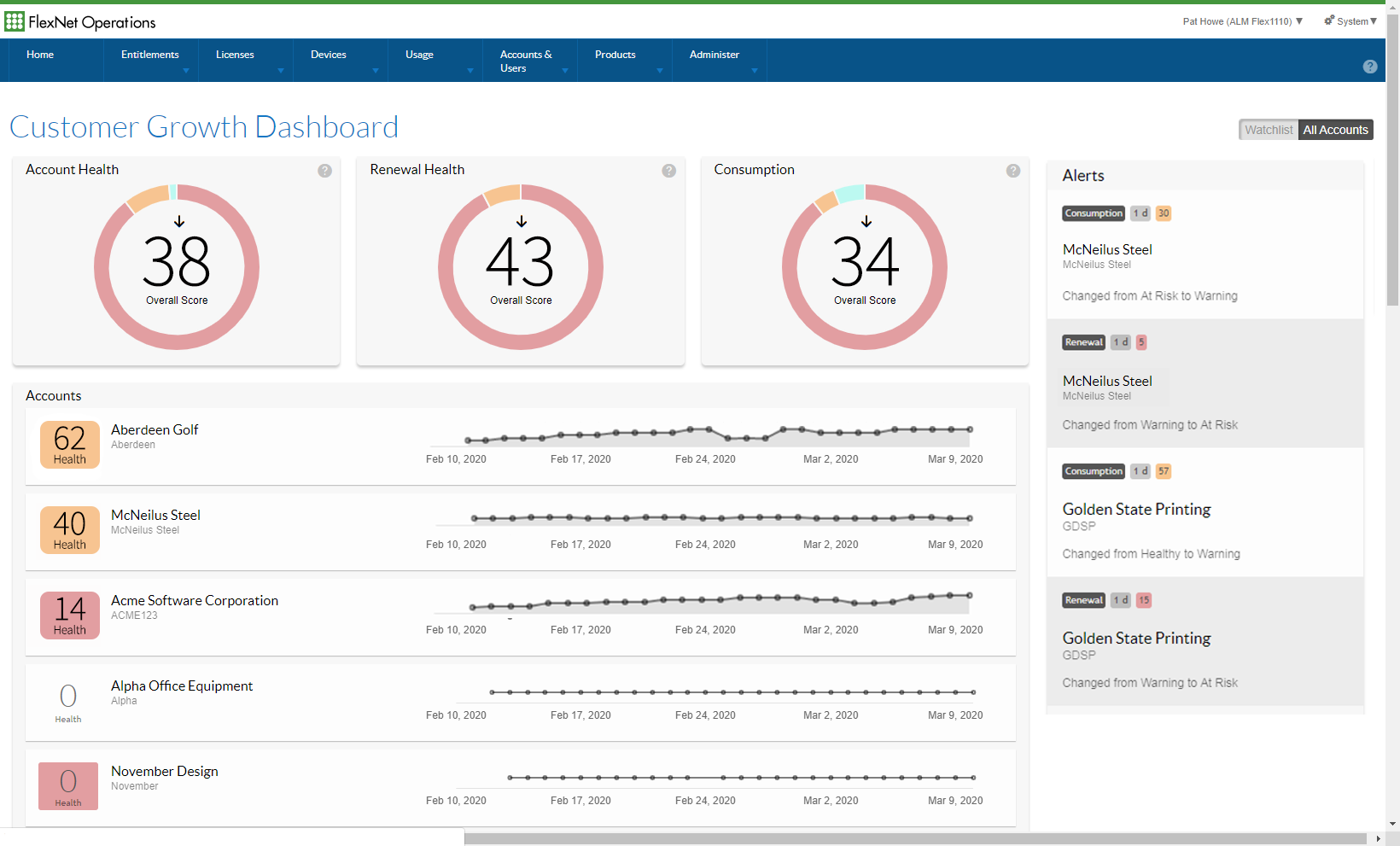 Customer Growth lets you see a snapshot of customer account health and, more importantly, trends in usage. You can easily create alerts to be triggered when customers cross important thresholds and drill down into the products they own to see consumption at the feature level.
SVG
Successful license renewal management reduces revenue leakage caused by missed opportunities and does it in a way that's transparent and easy to manage for your customers. The Renewals and Customer Growth solution allows you to:
Track license renewals and provide a view of expiring entitlements to customers, leading to a transparent and trusted renewal management process.
Automate the delivery of renewal notifications – without spamming customers that have a large number of software licenses expiring at varying times.
Provide a self-service portal, branded for your company, for customers to execute their own software license renewals.