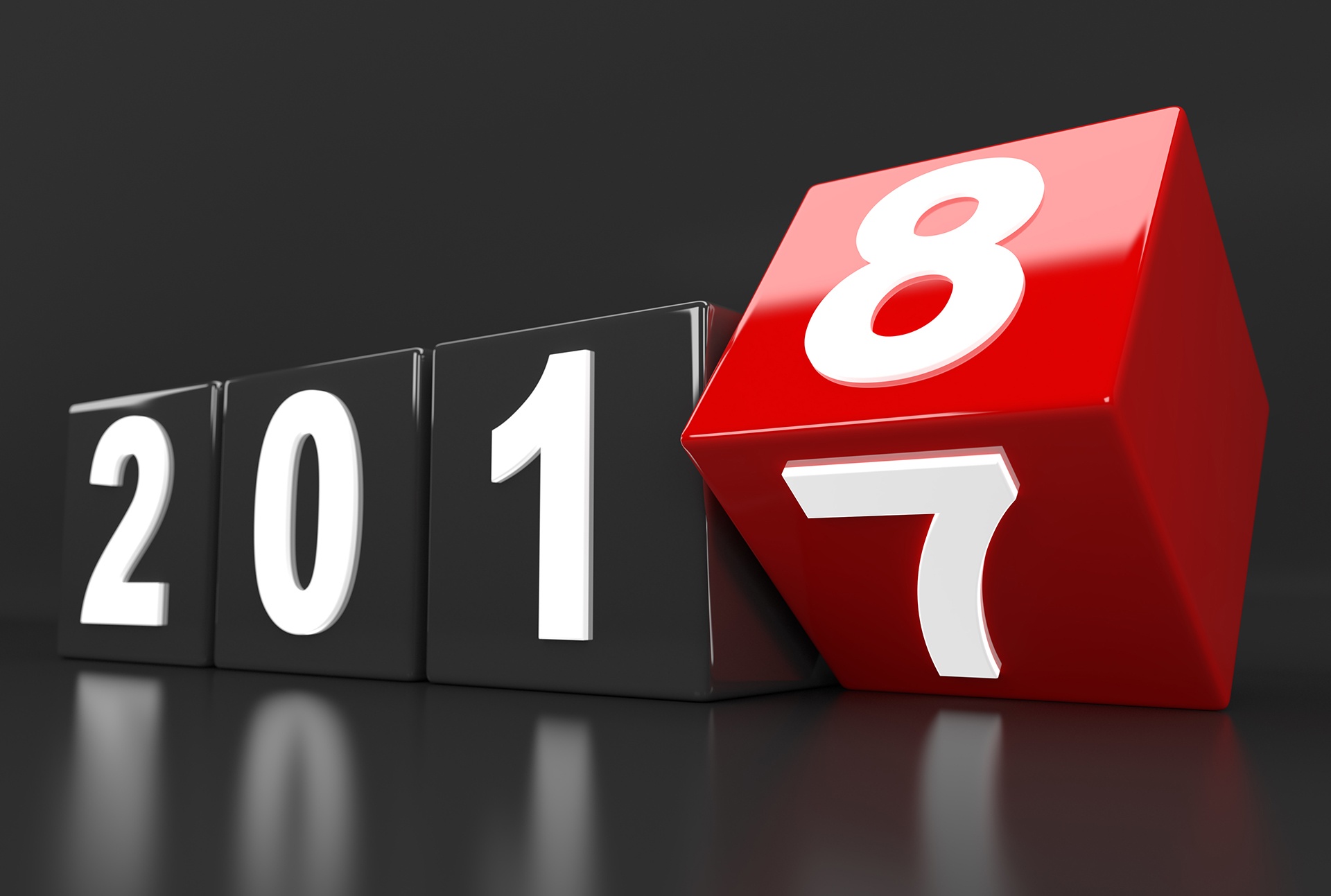 Somehow, we've managed to compile a "technology-related top news stories of 2017" list that doesn't mention augmented reality, Apple's iPhone X or Amazon's search for a new headquarters (though loyal readers know we've at some point worked all of those companies or themes into our own stories over the year).
This year's software piracy and compliance-related stories all point to the enormous risk in having an incomplete picture of software licensing landscapes, as well as the enormous reward for both customers and ISVs in ensuring one.  We'll now disclose them here, in no particular order.
The cloud continues to fog up on-premise licensing terms
The impact that software as a service is having when it comes to on-premise licensing models continues to be an enormous force that no on-premise vendor can ignore. Perhaps the year's best example was SAP's win in the so-called indirect access space. In this particular case, litigated in the UK, a judge ruled that certain Salesforce.com users at the multinational alcoholic beverages company Diageo needed to be licensed on the SAP systems as well because they were ultimately accessing data that lived in an SAP system through the Salesforce.com interface. SAP has subsequently brought a similar case against Anheuser Busch InBev.
U.S. almost number one…in software piracy
US piracy and unlicensed software continued to climb in 2017, with the United States gaining the dubious honor of second place in our rankings of the top 20 countries using pirated or unlicensed software. The United States moved up a spot from last year, behind China, and ahead of Iran, Russia, and India in the top 5. It's a big reminder that while overseas revenue recovery engagements need to be a part of any global ISV's strategy, there is quite a lot of opportunity right here at home.
Cybercriminals run rampant
Ransomware is growing at a rate of 350 percent a year, according to Cisco's 2017 Annual Cybersecurity Report. One of this year's most publicized cases was the May WannaCry attack that brought down hundreds of thousands of computers globally, including parts of the UK's National Health System. There was much finger pointing when it came to who was to blame. But central to the conversation is that Microsoft released a patch two months earlier that would have protected systems, but which thousands upon thousands of machines didn't have installed. It's a stark reminder of the vulnerability of pirated and unlicensed software – which of course isn't on a regular upgrade and support track, and won't receive patches that protect against the ever-increasing amount of cyber attacks.
Lack of visibility into software entitlement in federal government persists
When it comes to government and tech, the big news this year centered on the Modernizing Government Technology Act, which authorizes the spending of $500 million to update the technology of federal agencies. In modernizing those systems, it's crucial to have an accurate picture of their landscapes, something the MEGABYTE Act, enacted last year, aimed to ensure. According to coverage in fedscoop, the "Making Government Accountable By Yielding Tangible Efficiencies," law requires federal CIOs to establish comprehensive inventories of their software licenses for five fiscal years, starting with 2017. It also requires them to adopt automated discovery tools to manage 80 percent of licensing spending and management, according to GCN. But most agencies aren't going to meet those mandates, according to the coverage.
More and more leading software vendors view piracy as a business opportunity
Engineering.com caught something quite interesting in one of AutoDesk's earnings calls this year. In talking about one of the CAD giant's "biggest opportunities," Co-CEO Andrew Anagnost pointed to Autodesk's efforts to convert software pirates into licensed users. The publication reported that Anagnost told those on the call, "The… interesting number is the 6 million plus pirates who are actively using our software—and by the way, we know that they're using the software because we're able to track the pirated serial numbers and the pirate activity. That's a more interesting number for us long term … 4 million of those pirates are in mature markets, and about 1.2 million of them are in accounts that we know and have worked with in the past."
In all, this year's top news points to the importance of leveraging data to pinpoint misuse of your software, implementing software licensing solutions and taking appropriate steps to remedy the situation and recover revenue. It's a business opportunity you should make a resolution in the New Year.