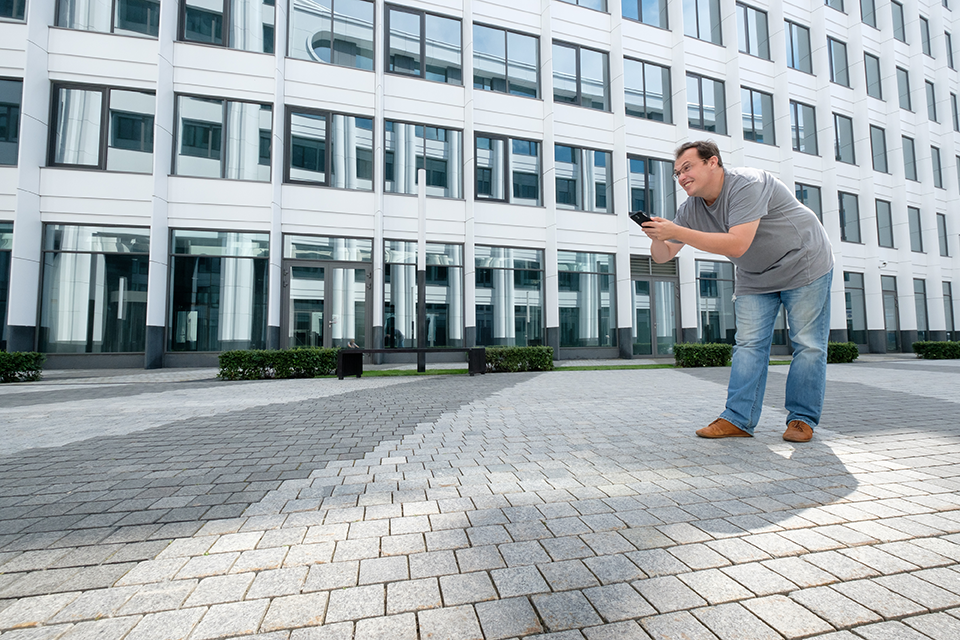 Facebook recently revealed its list of the most talked about topics on its users' news feeds in 2016. Running in third, behind arguably more important discourse on the US presidential election and Brazilian politics, was the international phenomenon known as Pokemon Go, which also edged out "Donald Trump" and "iPhone 7" to earn the honor of the most popular Google Search of 2016. (Of course, I assume you also saw our recent post on The Biggest Piracy Stories of 2016!).
So the point of Pokemon Go, as Mashable so poetically put it, is to "go around capturing Pokemon so you can fight other peoples' Pokemon with your Pokemon," all the while, actively seeking said Pokemon in your actual surroundings through the eye of your smartphone.
As I sat down to recap some of our biggest stories in 2016, I drew some lessons from my (admittedly spotty) knowledge of Pokemon Go.
Chasing pirates is still the best way to combat them
You can't catch Squirtle without hunting him down in that dark alley. The importance of actively pursuing pirates is something that the biennial 2016 BSA Global Software Survey once again obscured in its report and recommendations. Spending most of its ink on the value of software asset management and the dangers "unlicensed software" poses to cybersecurity efforts – it placed most of the onus on users themselves to fess up and do the right thing. In doing so, it missed one of the realities of software piracy – most pirates don't even know they're using the software illegally. Some 83 percent of pirates in mature markets are legally-inclined victims of piracy who will pay vendors for their software misuse – if they know about it, and are given the appropriate incentive.
Combine that fact with the BSA's calculation that the commercial value of unlicensed software in use in Western Europe and North America is $20.5 billion, and there is tremendous opportunity for software vendors (by comparison, Asia-Pacific tops all regions in the commercial value of unlicensed software in use at $19.1 billion).  Actively pursing piracy is a huge opportunity to grow your customer base with ease, picking off low-hanging fruit with in-app messaging or zeroing in on infringers with compliance intelligence software and leveraging inside sales to coax compliance.
You need the right combination to win
I'm a little foggy on the details, but winning fights in Pokemon Go necessitates some combination of the right level of Pokemon plus extras like Stardust and Candy – with leaders striking the right balance of everything.
We've worked hard to build out a turnkey portfolio of solutions and services that will empower your software adoption lifecycles – from converting illegal users into paying customers, building up the customer base, and ensuring product innovation maintains it. We have completed key acquisitions this year to that end. With our new Flexera brand announced in November, we aim to give software producers deep and actionable insight into who's using the software and how they're using it. By combining the company's unique software compliance and usage analytics, and extending its expert service offerings, a wider market of software producers can leverage this powerful insight and act directly on it with revenue recovery initiatives, in-application response programs, and trial conversion strategies.
In a game without clear rules, help is paramount
One of the hallmarks of Pokemon Go is that the rules aren't entirely clear. Users find themselves rushing to forums and exchanging tips and tricks that have worked, and lending advice on what hasn't.
The fact remains that some of the biggest piracy hotspots in the world play by different rules, with IP laws not always held in the same regard as other locations across the globe. Specialized knowledge of local business customs, a strong command of the language and specialized tactics will be required for successful revenue recovery engagements – a set of resources and skills that is difficult for most companies to pull together internally. But with the right help, targeting piracy in these regions is an enormous opportunity for growth.
In turn, as our product portfolio has grown, so has our community, to encompass those not only in operational or legal roles, but those in the product management organization as well. Having lots of different perspectives empowers us to better achieve our goal of learning how our software is used to best ensure adoption.  Throughout the year on this blog, we've worked to provide you with access to best practices for leveraging data for successful piracy engagements, as well as advice on how to build data-driven products. As we continue to build community on our pages, we can all contribute and learn from one another.
As a software publisher, yours is an important mission. The BSA put out a landmark study this year showing the economic impact of the software industry on the United States economy. Software companies directly employ 2.5 million people and were responsible for $1.07 trillion of all US valued-added GDP. Pirates jeopardize not only the health of your business, but the economy. So you gotta catch em all.
Thank you for following our blog in 2016, drop us a line and let us know what you'd like to read about next year!