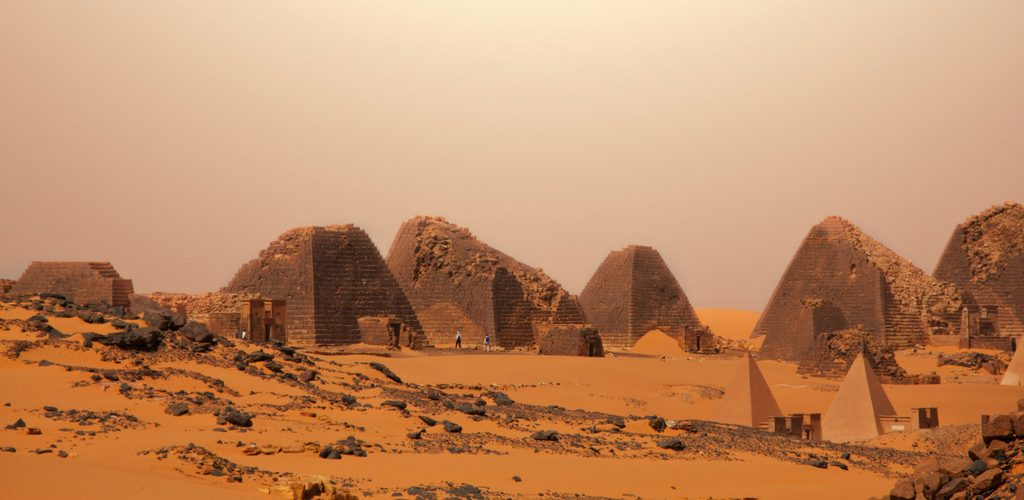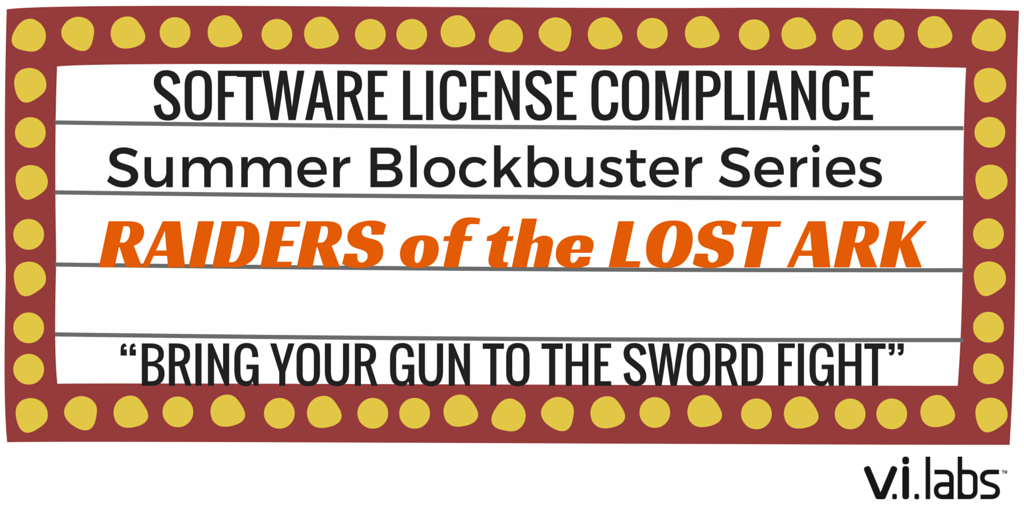 Tip 4:  Get the Best Tools to Defeat Pirates and Generate Revenue
As Indiana Jones runs from enemy Nazi agents through the streets of Cairo as part of his quest to recover the Ark of the Covenant in Raiders of the Lost Ark, he comes face-to-face with an expert swordsman attempting to stop him. The audience (and the crowd gathered on screen) is prepped for an epic duel. But in what has become one of the most memorable scenes in the Indiana Jones franchise, within seconds of his opponent brandishing his sword, Dr. Jones simply removes the gun from his holster and shoots him. Students of the film may recall that the original script called for a full-on sword fight, but Harrison Ford, suffering from dysentery, came up with the gun idea to allow him to more quickly retreat back to his trailer and avoid the lengthy filming an epic duel would necessitate.
Cut to the Chase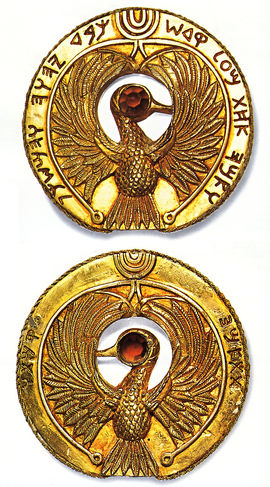 Perhaps you feel as though you're engaged in a seemingly endless duel with pirates misusing your software, with no break to run to your trailer in sight. Just as Indy's quest to get Marion back and find the Ark of the Covenant is expedited by his intelligent use of the powerful tools at his disposal – weapons, artifacts and the insight they supply – so can your quest to generate revenue from software piracy be accelerated by having the right tools for the job – in our case, software usage intelligence solutions.
Like the Headpiece to the Staff of Ra that helped identify the location of the Ark of the Covenant, software usage intelligence is often the missing piece that enables ISVs not only to find unlicensed software usage, but ensure they shield their eyes from bad engagements, and don't touch lucrative ones without the right information to collect their prize.
The Map to Hidden Treasures
Software usage intelligence maps unlicensed use and generates actionable intelligence from overt piracy and license overuse. It can identify the number of unique users on each machine, detects the country of origin, pull company domain-level data, and lend insight on the amount of infringement or usage activity over time. In all, it helps track how many people are using the software, how they're using it and how often.
Most piracy occurs by unwitting end users who often have no idea they're doing anything illegal. Software usage intelligence offers a non-intrusive way to get indisputable forensic evidence, helping to ease the settlement process and maintain good relationships with customers.
With data, software vendors can identify infringers who will pay, helping to grow the sales pipeline, and providing high-value leads to the sales teams and channel partners. The software makes it easy to detect trends in feature usage that helps developers better optimize product roadmaps and conduct product evangelization efforts. Piracy intelligence software makes data consumable and lends actionable evidence necessary for expedited revenue recovery.
And it keeps you safe from snakes.
Well, maybe not the last bit. But let's roll some more of the benefits while humming John Williams' "Raiders of the Lost Ark" theme from the movie:
Visibility into software that has been tampered with to enable unlicensed use
Real-time alerts when a new version of a point release has been cracked, as well as missing information for identifying users
Detailed, forensic evidence on overuse and piracy across divisions and locations, delivered in a way that is fully consistent with your contract rights, and without the infringer knowing
Functionality to manage pirate sites as a profitable distribution channel, with in-app messaging and the ability to degrade software features
So take a page from Harrison Ford, and make catching pirates easier for yourself. With the right tools for the job, you will open a major revenue channel and uncomplicate the revenue recovery process.
For more information on how piracy intelligence software contributes to a successful compliance initiative, download our whitepaper, "A Layered Approach to License Compliance."
Summer – the perfect time to sit by the pool, soak in the sun and of course, contemplate your company's software piracy problems. As you consider just how much you are losing to piracy, we thought we'd lend some lessons from another industry that is by no means immune to it – the movies. That standard of truth Entertainment Weekly recently ranked the 30 biggest summer blockbusters of all time. We've found that in each, some of the most memorable quotes and characters lend advice that can be applied to building strong compliance programs. Each week during this summer, we'll share one of EW's picks, and our take on how that particular classic lends lessons on designing a revenue recovery strategy that will break all box office records.
Software License Compliance Summer Blockbuster Series