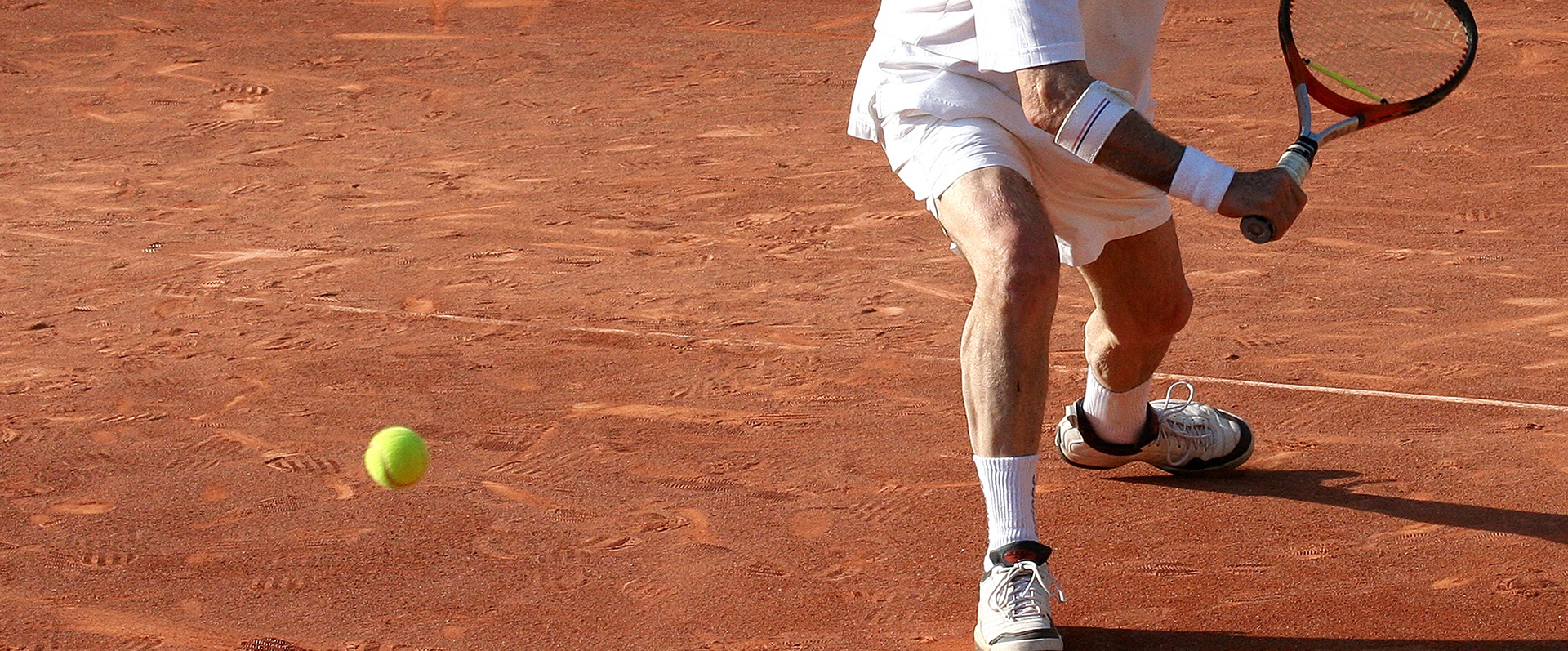 "I wake up in a sweat. My pillow's damp and I don't know what day is. Did I miss the match? Am I playing later? For a few seconds I don't even know where I am. Then it hits me. I already played the match. I already lost it. Jesus, it was back in 1984 and I'm still haunted by it. Even now, more than thirty years later, I'm as hot as I was in the fifth set and I can taste the red clay on my tongue. It was a match I should have won and it turned into the worst loss of my career." (Source: CBS Sunday Morning)
That's an excerpt from tennis great John McEnroe's new book, "But Seriously." McEnroe, still making his way into the headlines decades after the end of a professional career marked by exceptional ability and enthusiasm for the game, echoes in that paragraph, I think, a feeling that is all too familiar for compliance professionals. Do you too wake in a cold sweat, haunted by some auditing engagement that should have gone better, but simply didn't? Was it too the worst loss of your career?
For McEnroe, his infamous loss occurred at the 1984 French Open. And, like McEnroe, for many software license compliance pros those "worst losses" tend to occur overseas. The challenges of pursuing engagements abroad, particularly in the Asia-Pacific region, can make us seriously question the value of even showing up.
But that value is huge. Both the rates of unlicensed commercial software use, as well as the commercial value of unlicensed software are highest in the Asia-Pacific region, according to research from the BSA.
Some of the comments McEnroe has offered over his years in the spotlight lend advice for focusing and guiding our own overseas revenue recovery engagements. Let's consider a few of them and see what we can learn.
"What I've realized is that you can run miles, jump on a bike, lift weights and all that other garbage, but the bottom line is you get into tennis shape by playing tennis. You build the right muscles, and I don't believe people can do it as successfully any other way."
Takeaway for compliance professionals: Ensure your team has the right expertise to win
In your overseas auditing engagements, having a team with the right combination of skills: languages, expertise, and perhaps most importantly, cultural knowledge is absolutely crucial to success.
For instance, carrying out an overseas audit in India is much different than in Russia. In order to bolster its reputation as a global economic leader, India wants to shed the reputation of being a top user of pirated software. As such, India's software piracy rate has steadily been on the decline – from 2005, when 74 percent of all software use was pirated software, to 63 percent in 2011, to 60 percent in 2014. The situation in Russia, on the other hand, is quite different, as evidence by unique policy challenges requiring that companies prove they need foreign software, and there is no Russian equivalent, before they purchase it.
The right team also knows that there are match-ups it just can't win – and shouldn't take on. There are certain verticals and government-backed industries that aren't viable targets for an overseas audit, because the effort to convert outweighs the benefit. Through a combination of data-based research and skills honed through experience, the best teams weed out the opportunities that are worth the time.
"I'll let the racket do the talking."
Takeaway for compliance professionals: There's no substitute for the right team with the right tools
The single biggest determinant of success for overseas engagements is to make sure there is someone from (and located in) that country carrying out the engagement. My inbox is filled with inquiries from companies who have tried to go it alone and failed. Even with targeting provided by compliance intelligence, companies who think they can send a letter, make a phone call or threaten, say, a Russian business from thousands of miles away are not only wasting their time, but perhaps worse, jeopardizing any future sales with clients. Those making the calls have to speak the language and have an established business in the country. Plus, they must be intimately familiar with regional differences. There's a big difference, for instance, between targeting piracy in and around Moscow, and in the more rural parts of Russia. You'll need a solid network of IP attorneys who know the nuances, and understand when a letter or call is sufficient, or if paying a visit in person is the only way to be successful.
"You cannot be serious! That ball was on the line!"
Takeaway for compliance professionals: Back up your engagements with hard evidence
One of the most famous lines of McEnroe's entire career was uttered during an outburst with a line judge at Wimbledon in 1981. Perhaps that poor gentleman would have been spared McEnroe's evisceration had he had hard, irrefutable evidence that the ball was out. In a like manner, data helps when embarking on an overseas auditing engagement.
Leveraging compliance intelligence software, along with the right people with the right overseas audit expertise lends data-based credibility to help ground and evolve our approach to meet the needs of the engagement at hand. Compliance Intelligence identifies the use and misuse of applications by pinpointing usage location, history, the number of unique machines and system and network attributes. Everything is fed into a dashboard, which presents the clear and actionable data with which to approach pirates and non-compliant customers to convert them to paying customers. What's more, you can pair this data with in-application messaging to notify users that they are using the software illegally and direct them to a place where they can legally purchase and download your software.
Without carefully planning the art of these overseas deals, you'll wind up leaving clients with the impression, as McEnroe so poetically put it, that "this taught me a lesson, but I'm not quite sure what it is." Assembling the right team, engaging the right partner and deploying the right technology can help optimize success of overseas auditing engagements.
Of course, not every compliance team has enough McEnroes, but still needs to play outside of North America to win. Flexera Revenue Services makes it easy for your compliance team to start winning overseas. Our team is highly skilled in license compliance and conversion strategies, with a firm, yet tactful approach and solid understanding of user behavior and motivations. They're well versed in local law and fluent in local languages. They can manage your program beginning to end, or work hand-in-hand to support internal teams. Contact us to learn how they can help take your compliance program to the next level.