In Tip 3 of our Software Supply Chain Optimization series we discussed flexible monetization models and the importance of aligning price with value. Now let's have a look at user experience, transparency and visibility.
The consumerization of IT doesn't stop with consumer products. Enterprise customers are expecting the same from business software – transparency, ease of use, self-services. The more convenient it is to manage licenses and entitlements, the better their overall product experience. The overall goal is to make software consumption easy and licensing processes as gentle and as invisible as possible. Make it an ongoing effort to improve the user experience, help customers manage their data and create visibility and transparency on what has been purchased, what is being used and what is owed.
Create a One-Stop-Shop for Software, Licenses and Data
Provide a one-stop-shop for software, updates, licenses and entitlements, product insight data and documentation. Customers should have one go-to-address for everything they receive from you. This should be personalized to what the enterprise organization owns but also to the specific user that accesses the customer portal.  Enable customers to set roles and permissions as needed.
Enable Self-Services to Manage the Software Lifecycle
Licenses and entitlements change all the time, as does customer data. This makes self-services a necessary addition to the one-stop-shop. Enterprise customers as well as authorized partners or service providers should be enabled to manage their data (users, organization structure, devices) and conduct license lifecycle transactions (moving licenses within the organization, reclaiming licenses that are no longer needed etc.) whenever they want without involving your support team. This is fundamental for the efficiency of their software operations and reduces your support volume.
Create Visibility on License Utilization and Consumption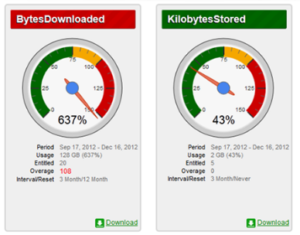 As a third pillar, providing visibility and a single pane of glass for license utilization and usage is an important factor for customer satisfaction and retention. You and your customers should rely on the same data and a high level of transparency for questions like:
What has been purchased vs. what is being used?
Are new updates or features available?
What are the end dates for subscriptions and which entitlements come up for renewal?
Which volumes are being used, when licensing is based on metrics like number of users or transactions, storage used or others?
In Tip #5 you'll read about tracking your products and keeping them up to date and secure!
Readers also liked: