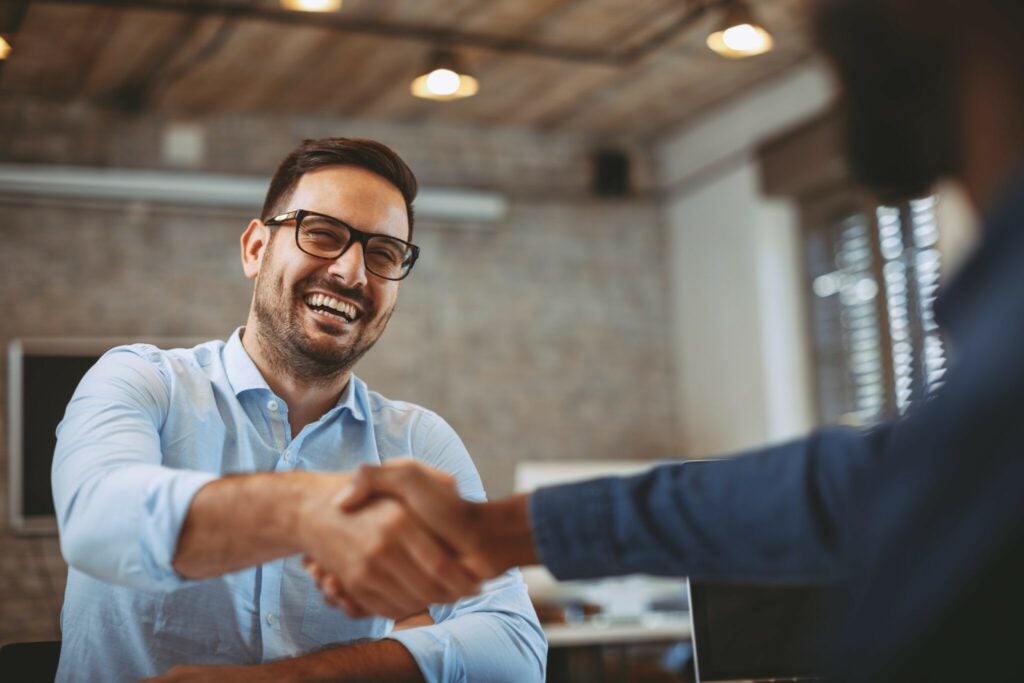 What business do you return to again and again because you know you can rely on quality interactions each and every time? You know the ones—where transactions are handled well, where you appreciate how you're treated, and where you feel comfortable spending money.
Perhaps it's a coffee shop, where the barista greets you with a smile and knows your favorite cold and hot drinks. Perhaps it's your favorite car dealer, where you trade in a vehicle every few years because you value the reliability and performance of that brand's new models.
When a strong relationship exists, both the business and the customer benefit. You've probably felt this personally. And if you haven't, you can likely identify the opposite—where poor interactions have guaranteed that you won't do business there again. Deep, lasting relationships are essential in B2B transactions, just as they are in the B2C experiences you have daily.
Let's take a look at how suppliers can develop an all-encompassing view of the customer relationship.
The Importance of an All-Encompassing View
When software suppliers take a comprehensive approach to the customer relationship, it strengthens that connection, allowing suppliers to do more than just respond to everyday business pressures and competitive dynamics. This holistic focus on long-term relationships and satisfaction creates opportunities for additional revenue and the development of new markets. This broad-view approach requires flexible licensing models, transparency about usage, and anticipating—and meeting—customer needs.
The Flexera Monetization Monitor: Monetization and the Customer Relationship, shows that companies that have already moved to subscription and usage-based monetization models demonstrate a maturity that reflects an expanded view. Rather than being explicitly internally- and growth-oriented, these organizations are able to emphasize the customer relationship. Among companies that are still in the planning stages of a monetization model change, the desire to grow is fueling those plans. Among this group, the recognition of the need for better customer relationships is clear, with 53% of them citing moving to an "as-a-service" offering as a driver for the change.
Deployment models that offer a customer a straightforward "everything's included" package ease supplier/customer interactions—taking uncertainties out of the equation. While such an offering may not be initially conceived of as a move toward improved customer relationships, they can do exactly that.
Subscription and Usage Models = The Fuel for Deeper Relationships
Maintaining a strong relationship with customers requires more than a "one-and-done" approach. Emerging business models that focus on ongoing interactions with the customers are tied to deeper customer relationships.
 Subscription and usage-based monetization models call for consistent, persistent customer engagement, along with compliance and transparency. In the coming two years, nearly half (48%) of suppliers plan to increase subscription licenses and 43% expect to increase usage models. Among embedded software providers (think of IoT), 83% expect to increase subscription and usage licenses.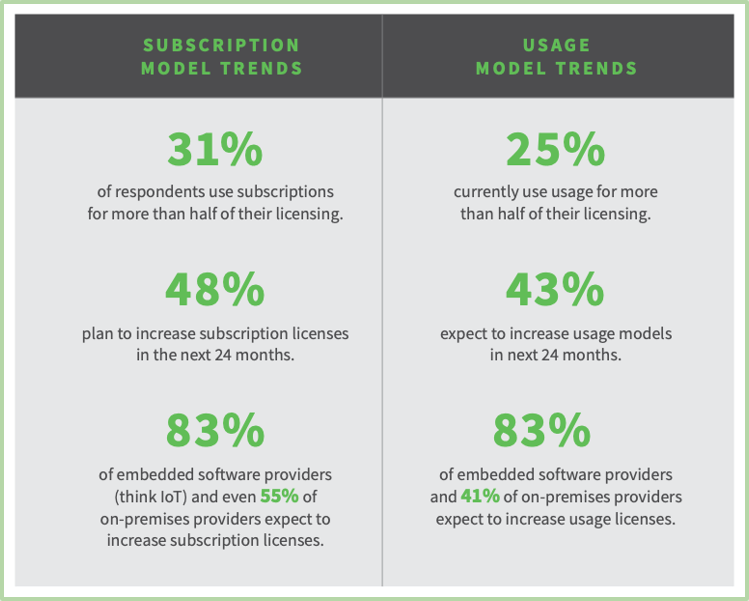 These growing models provide a way to customize offerings—and grow services revenue. Among IoT/device companies (as distinct from software companies), services revenue is likely to jump in the coming two years. Why? End users want additional after-sales customization and consulting services, which are in addition to the subscription itself. The potential growth here is significant: among companies with a hardware focus today, the number reporting that a majority of revenue comes from services is set to double in the coming 18–24 months. To successfully provide these services, suppliers must have a deep customer relationship.
Customer Relationships Best Practices
What's worked for you? How have you strengthened customer engagement and relationships? What company serves as an inspiring example? Share your thoughts below.