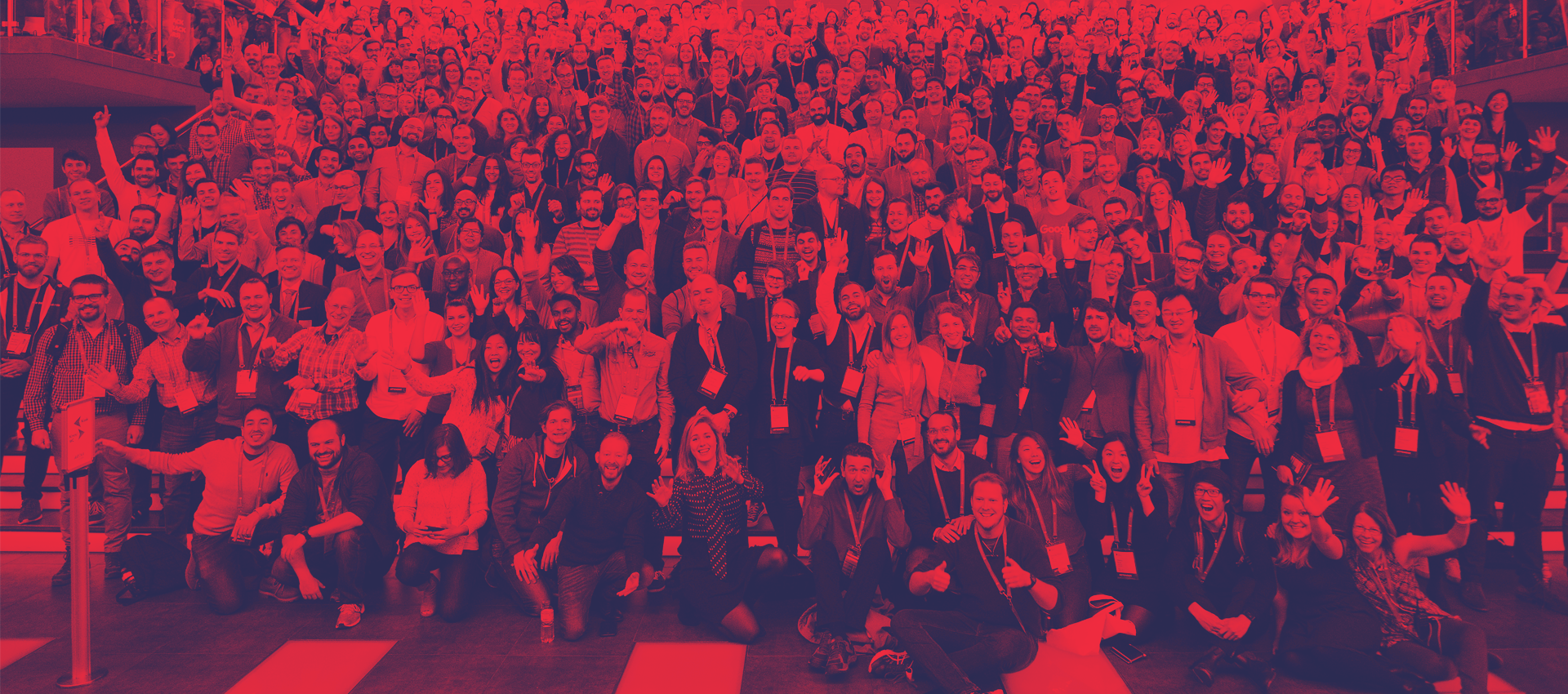 2019 was a great year to be in product management. LinkedIn listed Product Designer and Product Owner in the 10 most promising careers of 2019, with 80 percent more job openings year-over-year and a career advancement score of 9 out of 10. Glassdoor named Product Manager the fifth best job out of 50 in America, with more job openings than data engineers and DevOps engineers.
As product management becomes such an in-demand, lucrative career option, companies are carving out markets with offerings that enhance a product manager's job to build and optimize customer-centric products. Supporting this trend are the event organizers curating million-dollar events to serve and benefit this community.
If you'd like to immerse yourself in product management learning alongside fellow product leaders in 2020, here are our top picks that you don't want to miss:
Mind the Product, San Francisco, CA

Industry, The Product Conference, Cleveland, OH

ProductCon, San Francisco, CA

SaaStr Annual, San Francisco, CA

X4 The Experience Management Summit, Salt Lake City, UT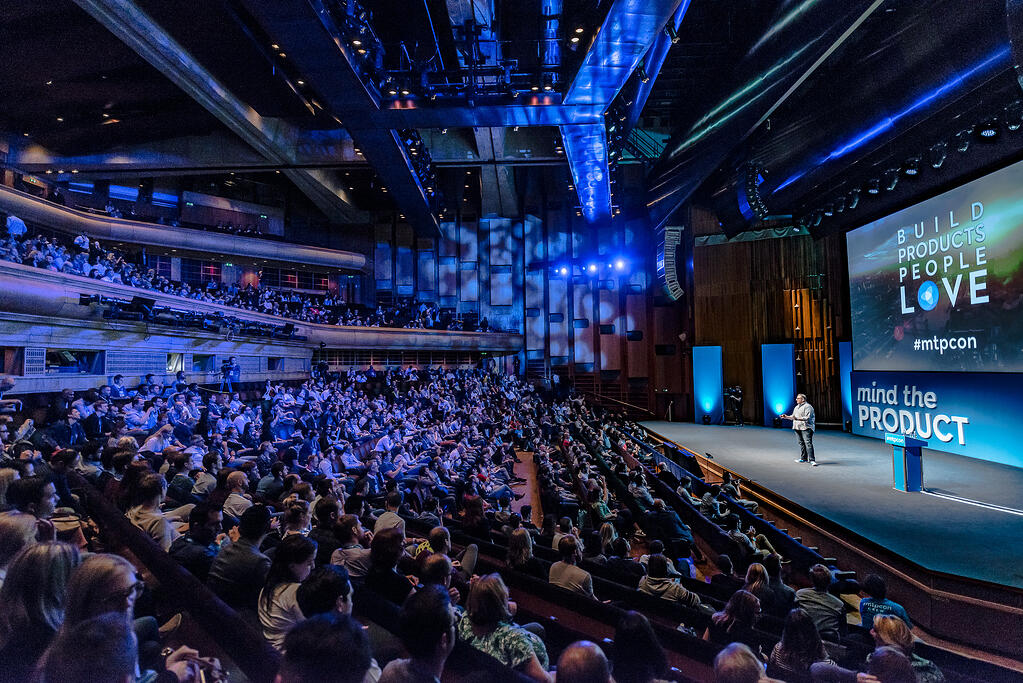 Date: July 13-14, 2020
Location: San Francisco, CA
Starting Price excl.tax:  $809
Audience size: 1,500
Who attends Mind the Product (MTP)?
The product management community typically represents above 75 percent of the attendee pool at MTP. Other attendees tend to be from business analytics, UX & design, development & engineering, and project management departments.
Which industries are the attendees from?
The majority of the attendees are from business and enterprise software/SaaS, consumer and web.
About the Conference:
Mind the Product events are the go-to places for meeting other product managers and honing your product craft. Launched by industry legend and ProductTank founder Martin Erikkson in 2012, #mtpcon is a global conference series that is the longest-running for product managers and continues to expand to new locations like Germany and Singapore. The conference is the best place to find concrete product management advice, and always brings together some of the most forward-thinking, cutting edge voices in product management. The conference is single-track, one day with close to 4.5 hours of networking time. Either the day before or after the conference is dedicated to workshops with hands-on training in specific topic areas moderated by industry thought leaders.
Notable Speakers from recent Mind the Product conferences:
Teresa Torres, Product Discovery Coach
Ken Norton, Senior Operating Partner at Google Ventures
Michael Sippey, VP Product at Medium
Review Article: The Intersection Between Digital Transformation and a Barbershop Quartet by Dave Cliffe
Forget "move fast and break things." My new motto: "Move intentionally and build better things!" #mtpcon

— Emily Tate (@thedailyem) October 18, 2019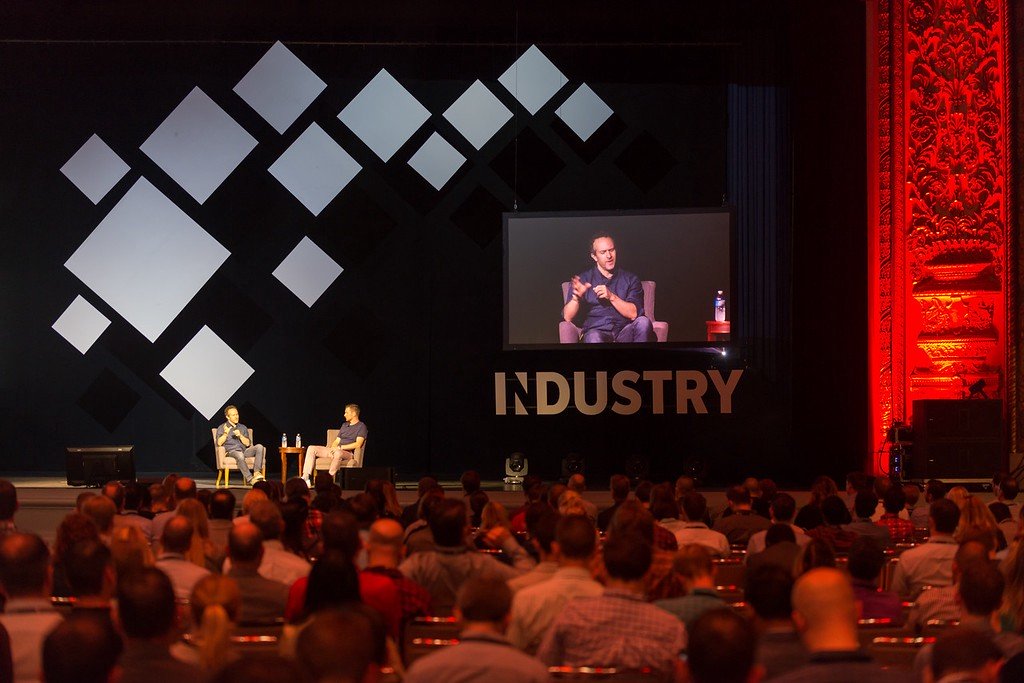 Date: September 21-23, 2020
Location: Cleveland, OH
Starting Price excl.tax:  Early bird tickets from $795. Prices increase December 1, 2019.
Audience size: 1,000
Who attends INDUSTRY?
The product management community typically represents more than 55 percent of the attendee pool. A good 25 percent is director level and above. Other attendees tend to be from marketing, design, and engineering.
Which industries are the attendees from?
A good mix of attendees from B2B and B2C software technology companies.
About the conference:
One of its two marquee events, the Cleveland edition curates a village setting which the organizers take pride in calling "The Product Village" in the historic public auditorium. A single-track event with the main stage, breakout stage, and the sponsorship area all on the same floor gives attendees the freedom to spend their time either networking, conversing with the sponsors or attending the session. Organized by The Product Collective founded in 2014, INDUSTRY brings together product managers to build a community – especially outside of Silicon Valley. The attendees are from a wide range of seniority levels which allows for a greater breadth of speaker presentations.  Apart from the main sessions, they also organize closed round table sessions moderated by industry thought leaders. One of the outstanding features is that the conference reserves about 8-10 restaurants for people to meet over dinner and network about a pre-selected topic in a relaxed environment. These networking dinners enjoy a great deal of popularity among veteran attendees and get booked out nearly 3 weeks before the event.
Notable Speakers from the recent INDUSTRY conferences:
Dan Olsen, Product Management Consultant, Author, and Trainer
Jason Fried, CEO & Co-Founder at Basecamp
BJ Novak, Acclaimed Actor & Author
Interesting – @jasonfried on one of the reasons @basecamp is looking at doing marketing now – "The space is getting more complicated and we get lumped in with products where we shouldn't be" (Positioning) #industry19 pic.twitter.com/lPklCZD5SV

— April Dunford (@aprildunford) September 25, 2019
UPDATE from INDUSTRY Organizer and Co-Founder of Product Collective Mike Belsito on June 22, 2020: 
We've gone virtual with INDUSTRY Virtual. There are a whole host of other benefits now, too (beyond the fact that it's now just a fraction of the cost of the in-person edition), including:
Each pass comes with the Conference Notes (compiled by a professional journalist that we hire) — as well as an exclusive mini-season of Rocketship.FM — our podcast, which was recently featured by Apple and Spotify.
A special performance by a Billboard-topping musical artist (that we're announcing next week)
Certain passes include access to interactive Q&A sessions and an ebook from one of our keynote speakers.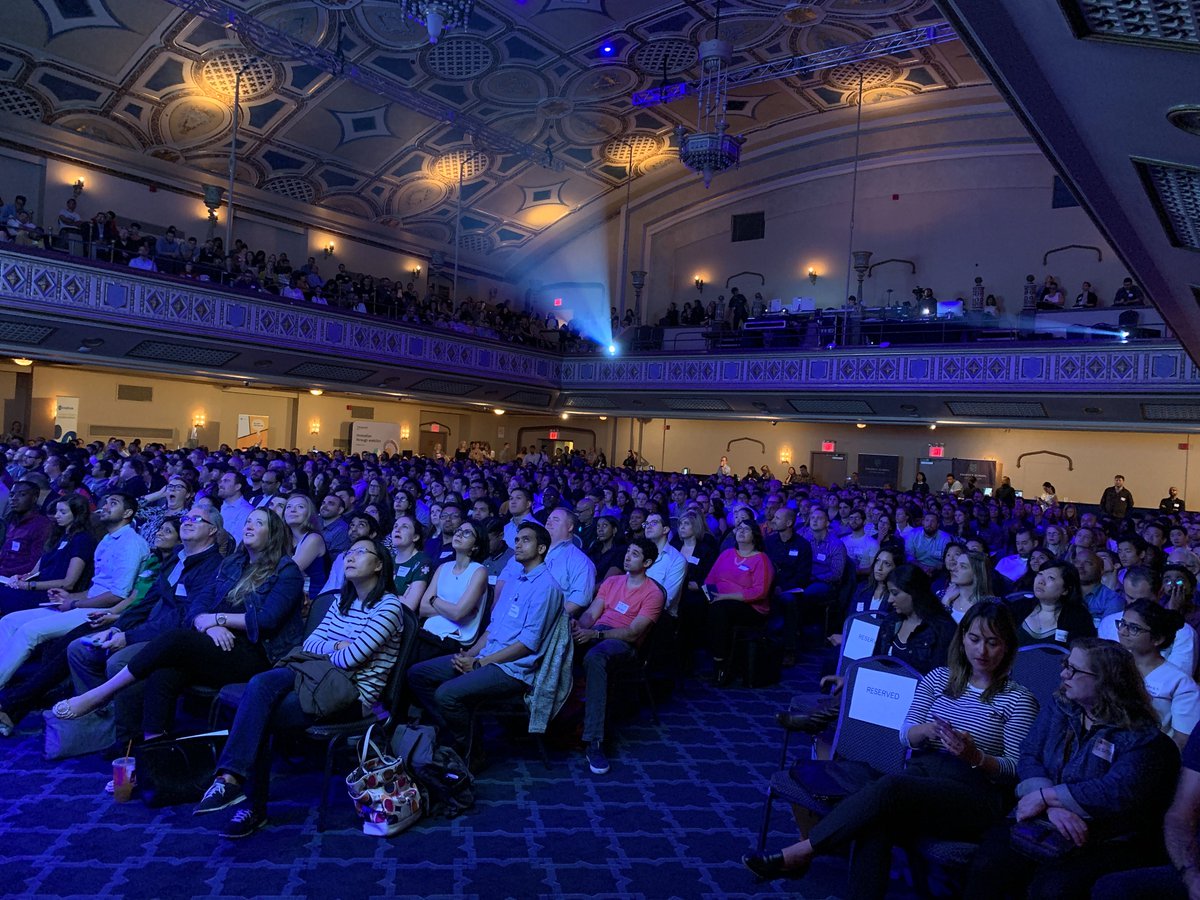 Date: April 16, 2020
Location: San Francisco, CA
Starting Price excl.tax: Early bird tickets from $499. Prices increase April 26, 2020.
Audience size: 1,000
Who attends ProductCon?
Attendees of ProductCon are Product School Alumni, Senior Product leaders; Sr. Product Manager, Director of Product, Head of Product Management, VP of Product, Chief Product Officer.
About the conference:
ProductCon's San Francisco edition is the most popular and the oldest among its five conferences. Organized by Product School, these events only started in 2018 with San Francisco and quickly gained momentum in the community to expand to four additional U.S. and international locations in 2019. These events feature fantastic talks on topics ranging from experimentation to cognitive biases to product-market fit all delivered by the who's who of top technology companies. The best part of the content is that it includes new trends in AI, VR, IoT, and Blockchain and what that means to product managers. The conference also allows chatting up with sponsors about vacancies in product management departments as they are actively interviewing and hiring at the event.
Notable Speakers from the past editions:
Nir Eyal. Author of the bestselling "Hooked: How to Build Habit-Forming Products"
Gayle McDowell, Author of Cracking the PM Interview and Founder/CEO at CareerCup
Josh Elman, VP of Product at Robinhood
Takeaways from @nireyal :

opposite of distraction isn't focus — it's traction

10 min rule: when you're tempted (to eat cake, to check IG, etc), set a 10 min ⏲ & "surf the urge" – then if you still want it, do it

your reflects your values#PRODUCTCON #PCNY

— Minna Wang (@minnatwang) September 10, 2019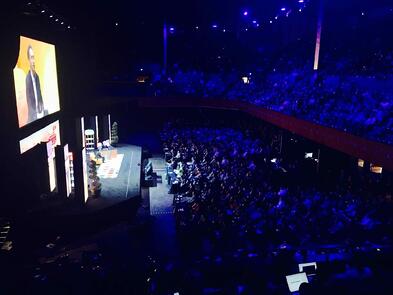 Date: March 10-12, 2020
Location: San Francisco, CA
Starting Price excl.tax: $899
Audience size: 15,000
Who attends?
If you work in a software technology company, SaaStr is a conference that absolutely must be on your calendar. In 2018, 29 percent of the attendees had the CEO title, 32 percent from marketing and sales and 10 percent from product management.
Description:
A three-day event with rich content in several tracks, brain dates with coolest minds in SaaS, mentoring sessions with entrepreneurs from all around the world and the opportunity to score VC funding from billionaires! 25 times bigger than the first one in 2012. After you purchase your tickets, you get to access the guest list through Baindate and Brella Apps that can be used to schedule meetings in advance with attendees with similar interests and likewise your profile will be published for others at the event to reach out and connect. The conversations last year were themed around Equality and Customer Obsession. Each year SaaStr Annual provides a unique look at the industry and  the opportunity to rally around an incredible amount of resources.
Notable Speakers from recent SaaStr conferences:
Stewart Butterfield, CEO of Slack
Dharmesh Shah, CTO and Co-founder of HubSpot
Michael Pryor, CEO and Head of Product at Trello and Atlassian
Review Article: The Top 7 SaaStr Annual Presentations by Tim McCormick
Another handy piece: First Timer's Guide to SaaStr Annual! by Amelia Ibarra
#SaaStrAnnual is off to a good start! Ran into @jasonlk & he asked if I'd share my story on stage. Founders, there is no better place to be & no better community & resource than @saastr. Thanks for giving this immigrant kid & new CEO a few minutes on stage. @streemlyco pic.twitter.com/ihG2LeDHHd

— Andrea Ibanez (@andieibanez) February 5, 2019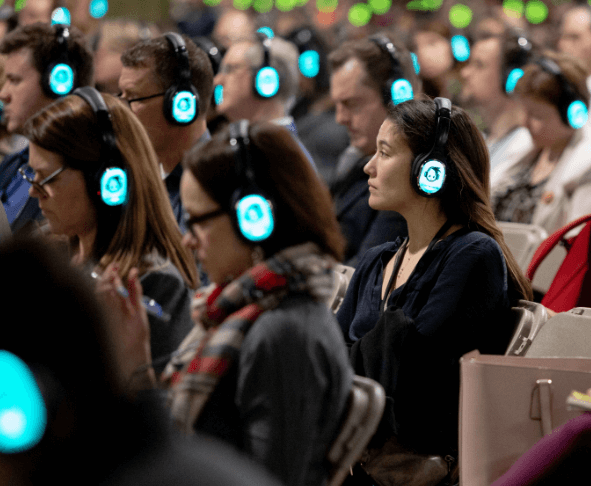 Date: March 10-13, 2020
Location: Salt Lake City, Utah
Starting Price excl.tax:  $1,599
Audience size: 8,000
Who attends the Product Experience track at X4?
Product experience is one of the four tracks exclusively dedicated to product management and the sessions range from Product Management 101 to the most complex and evolving topics.
Which industries are the attendees from?
The top industries that attendees are from are tech/high tech, financial services, healthcare, and academics.
About the conference:
As the world leader in research and experience management, Qualtrics dedicates this conference to reiterate the importance of experiences in business across customers, employees, products, and brands. The conference provides four days of captivating keynotes, main stage presentations, 40+ expert workshops, 100+ engaging breakout sessions, a private concert (by Maroon 5 and Imagine Dragons in the past editions), and a casino night networking party. Held in Salt Lake City, Utah in early March the conference features a bucket-list-worthy lineup of main stage speakers, including Ellen DeGeneres, Michelle Obama, Brené Brown for the 2020 edition.  On top of that, each day after the keynotes, you jump into breakout sessions where the visionaries behind some of the world's most iconic brands share the experience management programs, they've built to delight customers and employees. There's even a Fight Night hosted by tWitch for an unforgettable evening featuring a street-style dance-off, freestyle rap battles, big prizes, and a whole new way to participate in the fight against cancer.
Notable Speakers from the past X4 Summit editions:
Oprah Winfrey, Host & Executive Producer
Barack Obama, Former President
Sir Richards Branson, Founder at Virgin Group
Review Article: Debriefing My Qualtrics X4 Experience by Bruce Temkin
My work @forrester takes me to many conferences – to speak, to listen, to learn. Few are quite as memorable as #qualtricsx4 when you get to spend an hour watching President Obama a few rows away reminding you what it means to lead with intellect, dignity and grace. pic.twitter.com/TDJezRTrWy

— Dipanjan Chatterjee (@dipanjantweet) March 8, 2019
If you'd like a complete list of conferences geared towards product managers in 2020, then check out Tim Herbig's The Full Guide to Product Management Conferences in 2020 or Teresa Torres's 2020 Product Conferences.
The best experience is never by accident, it requires planning and effort. Attending a conference demands commitment in terms of time and money, so you want to make sure that the ones you attend align with your business and meets your goals. Large scale conferences schedule spotlights, breakout sessions, and panels that can run on parallel tracks. They might look like a real bang for your buck, but you need to be organized and focused as time in between is often spent just running from one session to the next. The pace may hinder your ability to meet with speakers who inspire you or network with other attendees. In contrast, smaller conferences can surprise you with some big names. So when you select your conferences, set a budget and see how you can mix big and small conferences for the best experiences. Also be sure to evaluate the speaker line-up. If you know in advance who will be attending, you can reach out and invite people you know, even if they're solely online connections, to meet up for coffee or a group dinner.
A good mix of 2-3 conferences every year can take you in new directions, inspire a new product strategy or introduce you to awe-inspiring mentors. And don't the forget the excitement of product people seeing other product people!
Did we miss your favorite? Be sure to let us know in the comments below!