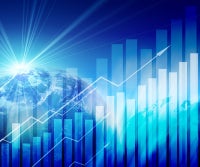 In the 'Future Scape: Worldwide Software Business Models and Monetization 2017 Predictions' IDC shared two points that are of particular interest for intelligent device manufacturers:
"By 2018, 60% of Manufacturers of Connected Devices (Automobiles, Medical Devices, Home Automation) Will Generate Recurring Revenue Via a Software-Based Offering or Service"
"By 2019, More than 50% of All Industries Will Price and Package Their Offerings as Services with Flexible Subscription- or Consumption-Based Pricing Models"
Soon, the majority of manufacturers will have adopted a digital strategy and introduced flexible monetization models for software-based solutions. This does not mean that manufacturers will drive more revenue from software vs. hardware, but it is a promising market trend for those who are ready to transform. Recurring revenue as well as flexible packaging and pricing strategies create higher margins and decrease the dependency on the one-off hardware sale. Many of these initiatives will be driven by the Internet of Things. IoT-enabled solutions give manufacturers the opportunity to drive substantial incremental value – with smart data, connectivity, integrations and intelligent software at the core.
Manage the Change and Build a Software Monetization Strategy that Supports Recurring Revenue and Flexible Packaging and Pricing
Digital Transformation projects have a huge impact on organizations and their failure or success often depends on internal adoption (is there organizational buy in on the new model and do they embrace the change), on customer acceptance and business model flexibility (do customers see the value of the new business model and is the producer flexible enough to adapt) and on technology enablement (are the right systems and processes in place to support these new models). How do you get there?
Internal Adoption – Moving to recurring revenue and flexible packaging and pricing models is not only a pricing change but has an impact on the whole organization. The move to software-based services and recurring revenue will have an impact on cash flow and revenue recognition, the go-to-market strategy will have to be reviewed and the way your sales teams or sales partners are working and compensated will have to be changed. Form a digital transformation team,get alignment and manage the change for all areas of your organization.
Customer Acceptance and Business Model Flexibility – Flexible monetization models provide options to customers and enable them to purchase what they really need when they need it. Manufacturers profit from new opportunities to generate high-profit revenue. A software monetization platform will empower you to implement new flexible business models like subscription or consumption-based models, to measure and monetize usage and to easily adjust product packaging and pricing.
Technology Enablement – Software entitlement and software licensing is harder to manage than hardware devices. Having visibility into what customers purchased, what they are entitled to use and what they are actually using is crucial. It changes often in the software world, and so will the software-based solutions as you maintain different products and versions and roll upgrades out to your customers. Managing entitlements, automating electronic software delivery as well as software update and upgrade processes and providing customers with self-services to access software, manage their data and learn about their usage is the backbone for any successful software monetization strategy.
Readers also liked: