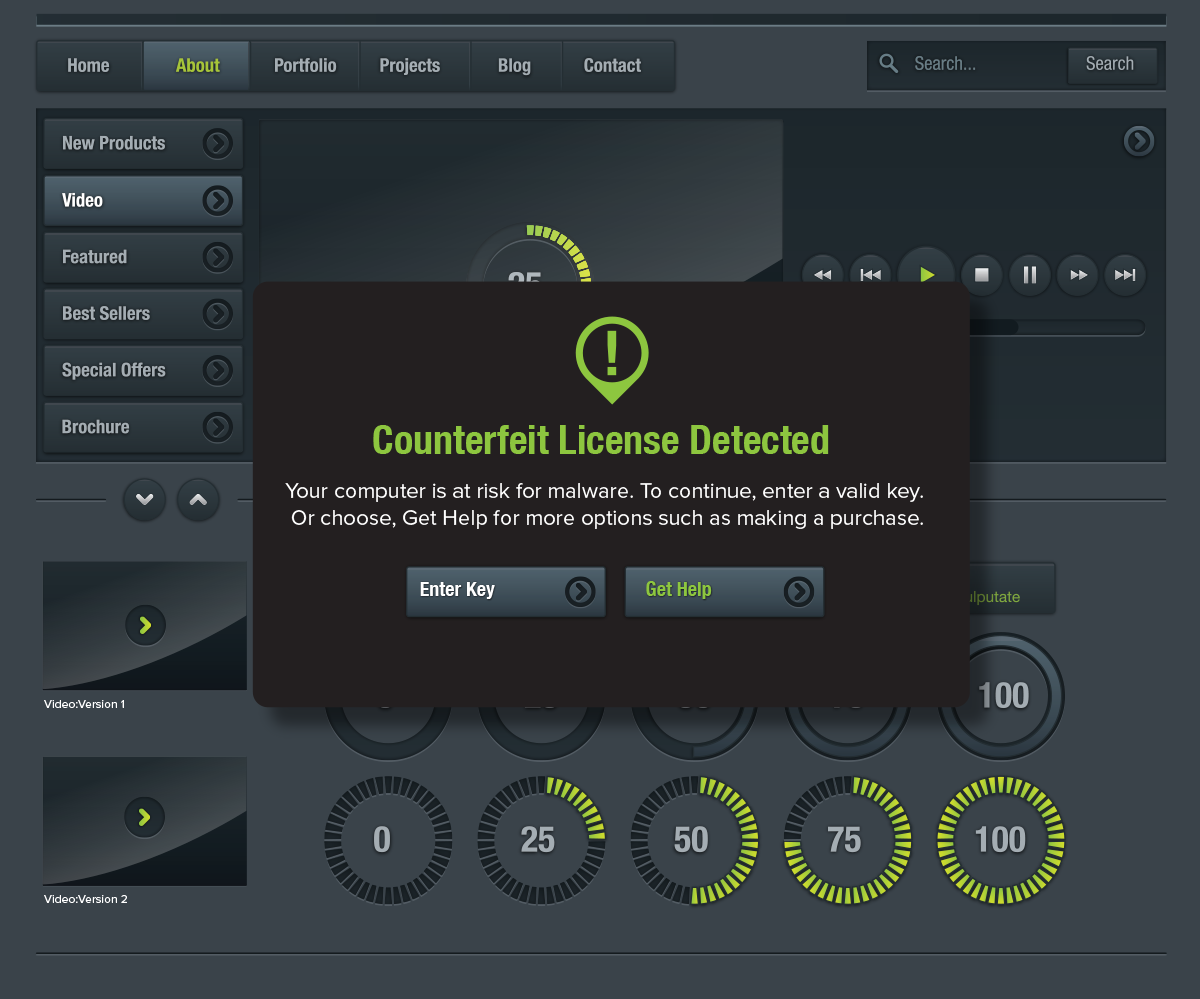 At the cornerstone of technology giant Adobe's strategies to combat software piracy is a simple truth – pirates are often victims who thought they legitimately paid for the software. Hackers have become so sophisticated that landing pages to purchase what are actually cracked versions often closely resemble legitimate channels, turning up at the top of search results and wooing customers with attractive offers on recent releases or legacy versions.
"The majority of people are shocked that what they have is not genuine," Richard Atkinson, Corporate Sr. Director, Global Software Piracy Conversions Team at Adobe, said on a recent Flexera webinar, "How Adobe Protects Customers from Software Piracy."
To push these customers back into the pipeline, Adobe uses a powerful combination of compliance and usage intelligence, plus in-application messaging to drive online software piracy conversions. Its customer conversion program leverages embedded code in new releases that detects pirated deployments, reports on them, and automates a response that alerts a user to the fact that the version isn't legitimate. This pop-up message educates and guides the customer on next steps, with the goal of leading them to an ecommerce landing page where they are presented with discounts on legitimate versions.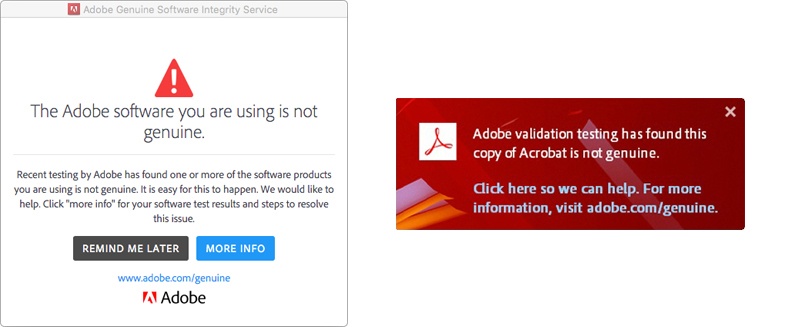 With data from compliance intelligence, publishers can develop in-application messaging strategies (like Flexera' Piracy Response) that engage, nurture and drive potential customers to ecommerce landing pages to increase online conversion rates. Here's how:
1. Craft the right messages
Adobe continually evolves its messaging as it measures the efficacy of its conversion programs. With the right data, your team can develop language that treats a "pirate" like a trial user, pushing a customer-focused tone that educates, not threatens, and is customized by usage patterns and regional activity.
This is particularly important when it comes to designing landing pages that engage customers and encourage purchases. Don't just throw your traditional ecommerce landing page at this type of customer. Customize it in a way that is responsive to their unique needs, being especially sensitive to the fact that they've more than likely already paid someone for your software (offering a discount, for example, is a great way to acknowledge this and provide an incentive to true up). Include a strong call to action, have a clear value proposition and use consistent design to establish trust, adjusting language based on the audience and region.
2. Use a carrot before a stick
With consumable, robust usage data, you can automate messages based on different usage thresholds to increase effectiveness. If initial, education-based efforts are ignored, continued use of the software will start turning off key functionality, triggering at functions that show the value of the paid version to the user – such as save, print, render or calculate. Concurrently, in-application messaging can be used to push opportunities to buy a legitimate version to restore, and even enhance, functionality. With solutions like Flexera Piracy Response you can even limit functionality if the infringing user fails to convert after a specific number of opportunities to license the software has been presented.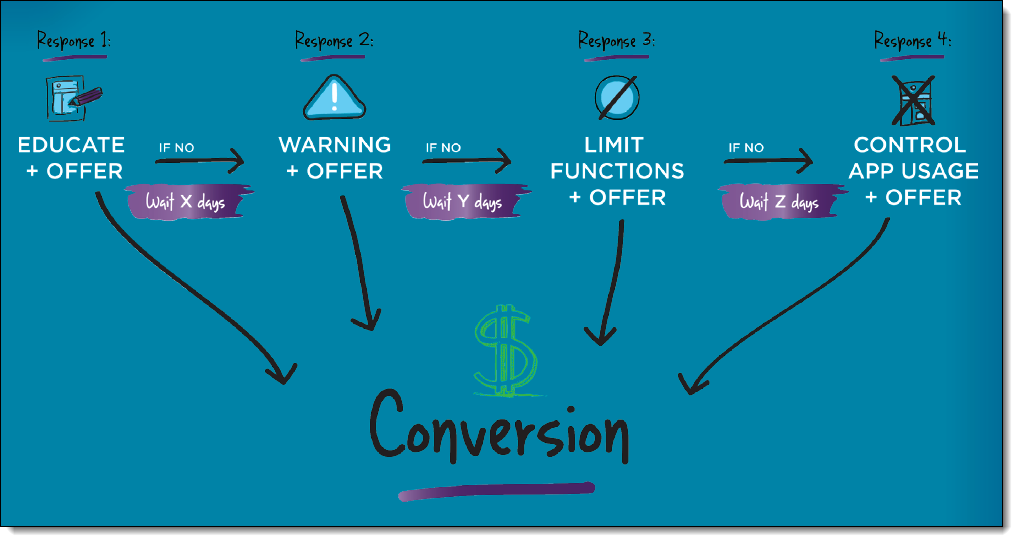 3. Target the right audience
By leveraging compliance analytics, your business will know which machines to target, and easily segment overt pirates from unwitting victims of piracy. Data will allow you to focus on areas of the world where you have a viable chance of converting users online, and to shift focus away from regions in which IP law isn't held in the same regard. Driving online software piracy conversions in Russia and China will be far more difficult than doing so in the United States, Canada or Western Europe – where we've seen conversion rates as high as 11 percent. The data will also identify which versions of the software upon which an in-application messaging campaign will have the highest return on investment.
Adobe is a leader in using piracy as opportunity to grow its customer base, and although you might not have the resources of Adobe, with the right combination of technology and the right partner, you can be as well. Remember, some 83 percent of pirates are either looking for a deal or don't know they were doing something illegal to begin with. What you're really doing here is targeting that proverbial low-hanging fruit, and the potential for revenue recovery without significant resource investment is huge. For more information on leveraging in-application messaging, download our ecommerce conversion playbook, "Making Software Pirates Pay."