Commercial Value of Unlicensed Software in North America and Western Europe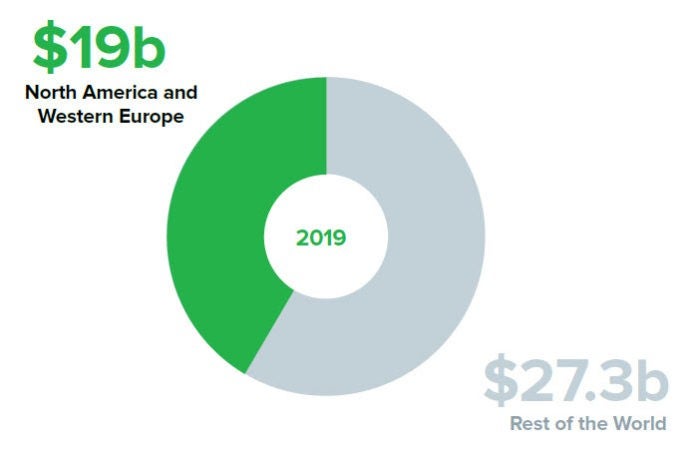 Data from the BSA Global Software Survey 2018 shows significant revenue generation opportunities in regions with strong intellectual property (IP) laws.
Revenera Compliance Intelligence customers are collecting forensic evidence of unlicensed software use from 194 of 195 countries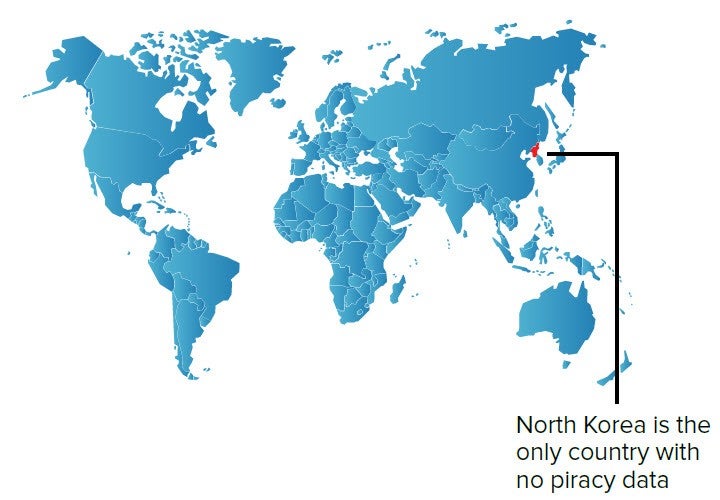 Regional strategies to generating revenue from the unlicensed use of software yield the best results. While an "inside sales" approach works well in North America and the EU, raids with government agencies are a better approach in certain countries in Asia.
Top 20 Software License Misuse and Piracy Hotspots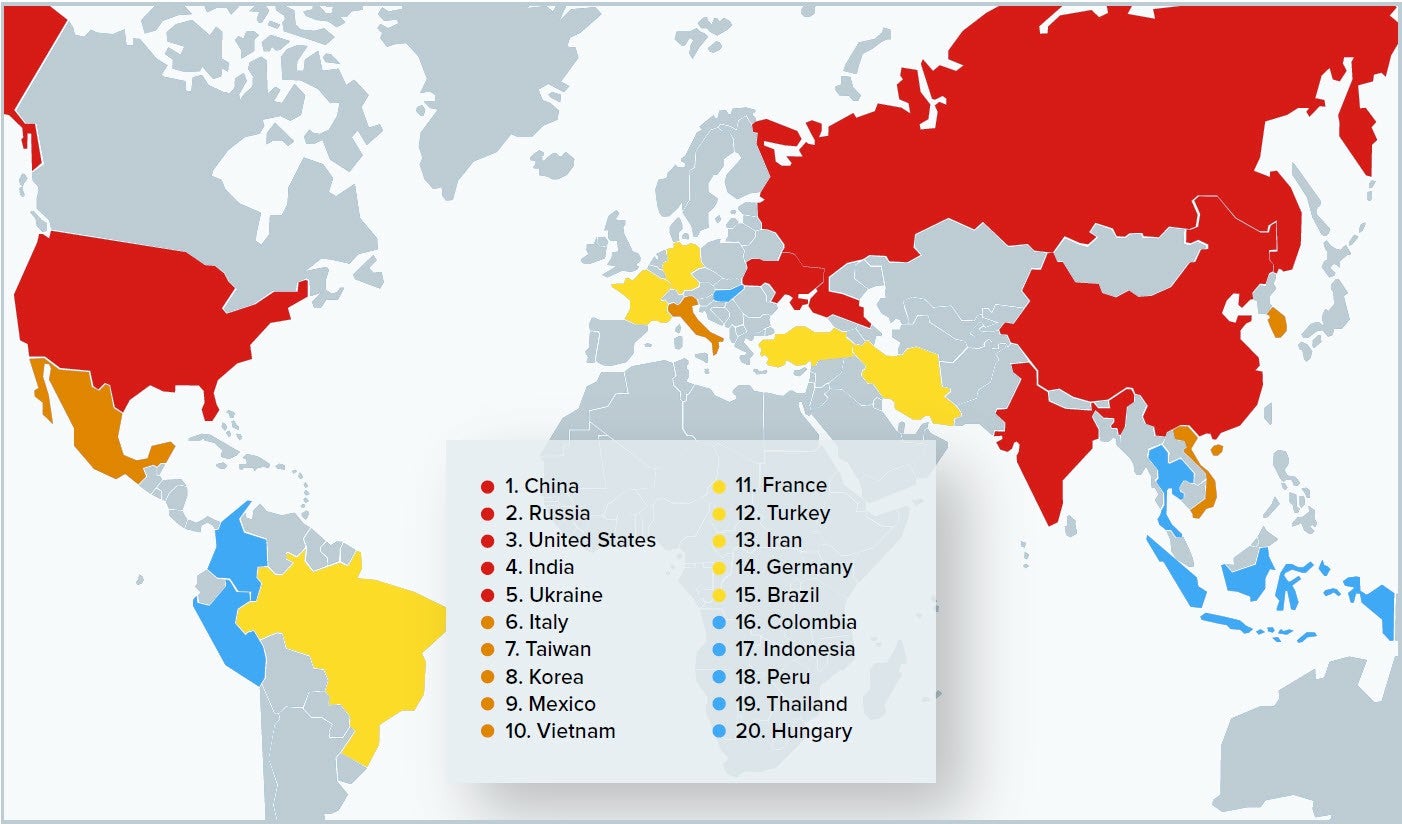 Based on aggregate data from Revenera Compliance Intelligence, these are the top 20 countries using pirated software as of Q2 2019:
1. China
2. Russia
3. United States
4. India
5. Ukraine
6. Italy
7. Taiwan
8. Korea
9. Mexico
10. Vietnam
11. France
12. Turkey
13. Iran
14. Germany
15. Brazil
16. Colombia
17. Indonesia
18. Peru
19. Thailand
20. Hungary

Commercial Value of Unlicensed Software in North America and Western Europe in Countries Represented in the Revenera Top 20 is $13.5 Billion
Based on the BSA's calculation of the commercial value of unlicensed software in the countries appearing on Revenera's Top 20, there is a $13.5 billion opportunity for software vendors. Strong IP laws in these countries makes revenue generation more likely where an "inside sales" approach to convert pirated users to paid customers has proven to be successful.
Software Piracy Adoption Trends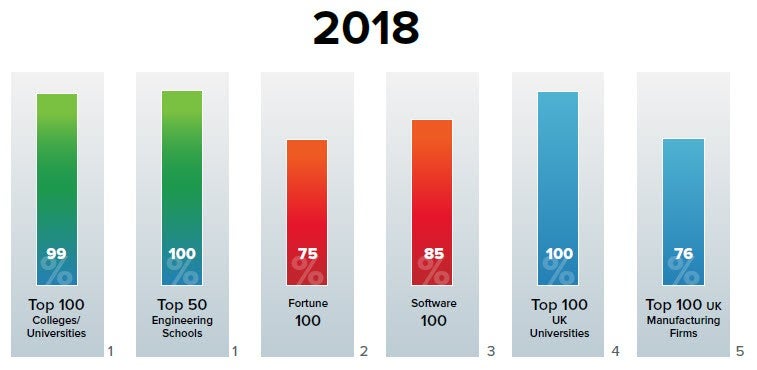 We looked at the use of unlicensed software at the Top 100 Colleges/Universities and Top 50 Engineering Schools (1) as determined by U.S. News and World Report, the Fortune 100 (2), Software Magazine 100 (3), and the Top 100 UK Universities (4) and Top 100 UK Manufacturing Firms (5) as determined by Hoovers. As in past years, there continues to be high rates of unlicensed use of software in these legally-inclined organizations, representing revenue opportunities with high conversion rates.