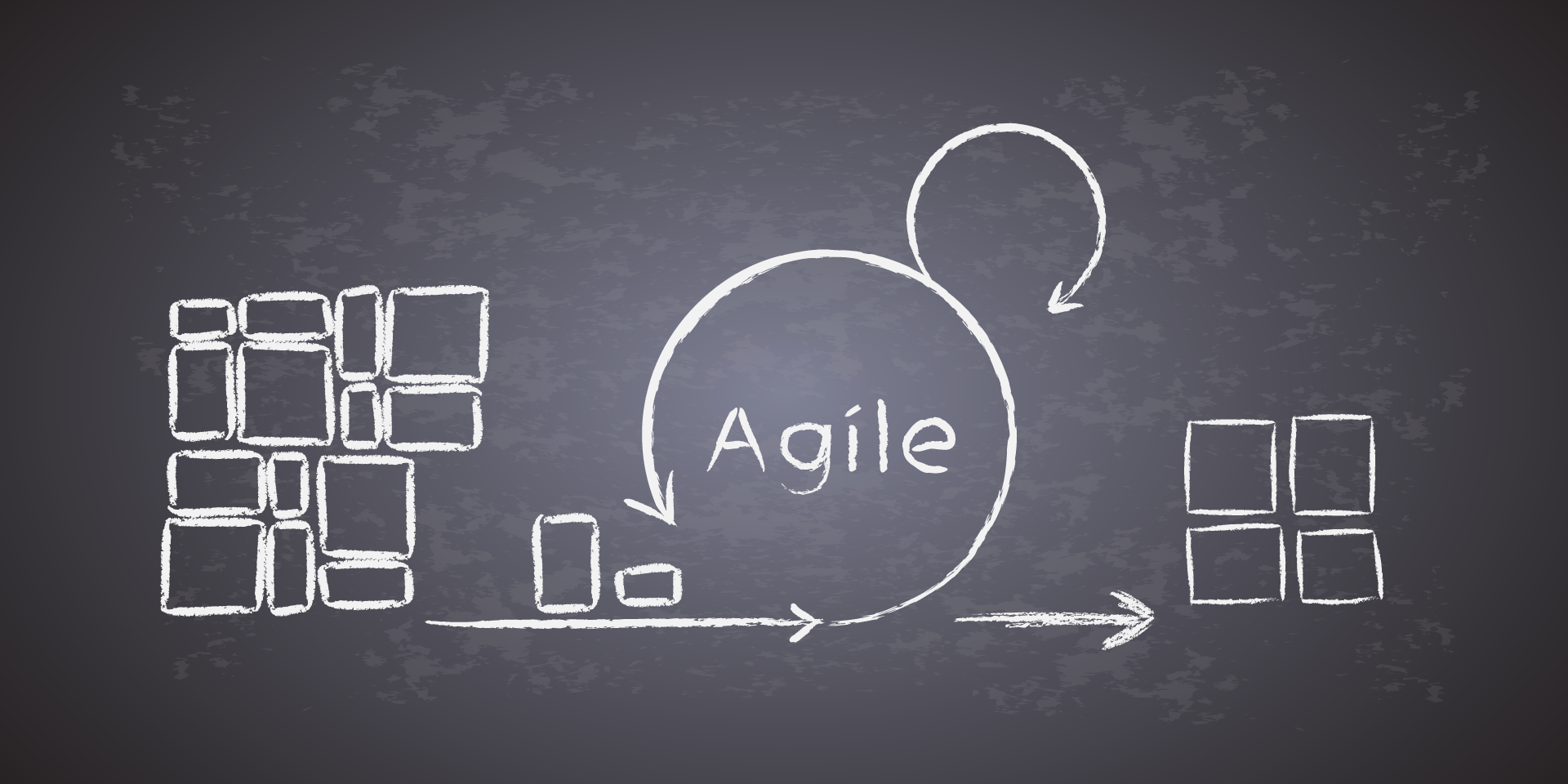 As part of a list of summer reading recommendations for marketers recently published by Forbes, Juniper Networks CMO Mike Marcellin named "Hacking Marketing: Agile Practices to Make Marketing Smarter, Faster and More Innovative" as his pick. In that book, authors apply lessons from agile software development to the increasingly digital marketing realm, and show how agile methodologies and practices can help marketers move faster, adapt more quickly to customer feedback and better manage an increasing amount of customer touch points.
The reach of agile development is extending, and what started as the domain of younger, smaller companies is now on the radars of everyone from government agencies to larger enterprises. And what's more, there is an increasing recognition of agile development's benefits to streamlining not only software development, but development and delivery of projects organization-wide.
In that light, it's a great time to capitalize on the agile craze to further evangelize the process within your organization, as well as chip away at the obstacles around change management that organizations adopting agile typically face. And as you seek to overcome some of the softer barriers to implementing agile processes, elevating the importance of software usage data provides tremendous value.
Developers and teams surveyed by VersionOne in its State of Agile report indicated that their organizations adopted agile methodology in search of three benefits:
accelerate product delivery
enhance their ability to meet changing priorities
enhance their teams' productivity
Let's take a look at how software usage analytics can help advance these agile goals.
Usage analytics helps accelerate product delivery
In agile development, work takes place in cycles and is tested in two to four week time periods to create a product increment. The goal is to develop product increments that are shippable, according to Agile Velocity, a leading agile advisory firm based in Austin, Texas.
Software usage analytics can help speed these development cycles. Product managers can measure effectiveness and adoption in a live install base, gaining feedback across an enormous number of parameters in real time. Having the ability to segment data by operating system, machine architecture, platform type, language, geography, etc. and collecting usage data in real-time from the latest release, empowers managers to make fast, data-driven decisions on where to focus the next agile development cycle.
This allows the team to quickly prioritize and facilitate everything from small changes, like moving a button or changing a color scheme, to enabling bigger changes in workflow or function.
Usage analytics helps manage changing priorities
One of the chief reasons organizations adopt agile development methodologies is to better accommodate changing priorities – whether those changing priorities are driven by customer demands, sales requests, marketing needs or other stakeholders and influencers.
Having software usage data helps validate requests coming in through various sources, and enables you to make a strong case for or against including a change, improvement or even legacy functionality in a development cycle. Consider how often you field requests to support a legacy feature that is incompatible with an upcoming release. By being able to quickly identify what customers are leveraging that functionality and how, a company can make an insight-driven decision on how to move forward. By getting a complete picture of use, you can determine whether it makes sense to funnel development resources toward porting the feature onto the new platform, or whether functionality in the new release will suffice, while gaining knowledge to create data-driven offers that encourage customers to upgrade.
Usage analytics helps increase productivity
By automating feedback collection, software usage analytics can facilitate the productivity increases borne of agile development in two ways. First, with a combination of usage analytics and in-app messaging, we can test our assumptions in real–time within hours of actually deploying new functionality out there. With usage analytics, we can pinpoint where in the workflow we need more user feedback and reach the user within the context of that workflow with in-app messaging, soliciting targeted, relevant feedback. This saves time and resources of an already taxed team. Secondly, we ensure that the user feedback is valid. Oftentimes, in personal customer outreach, those who are willing to provide feedback tend to sit at two ends of the spectrum, and are either very happy, or very unhappy, with your products. In turn, there is a tendency to report only on what worked really well, or what failed, painting an incomplete picture to inform further development. By leveraging usage analytics, you are pulling the experiences of a broader customer community, and getting unbiased feedback along the spectrum of product use.
Embrace data-driven agile processes
Agile Velocity frames the product development dichotomy well. We often assume that "the customer knows what they want, the developers know how to build it and nothing will change along the way." When in reality, "the customer discovers what they want, the developers discover how to build it, and many things change along the way."
Software usage analytics accelerates and helps you evangelize agile development – maximizing your ability to manage competing interests and all the pressures associated with product cycles to deliver products that resonate with customers and features they can't resist.