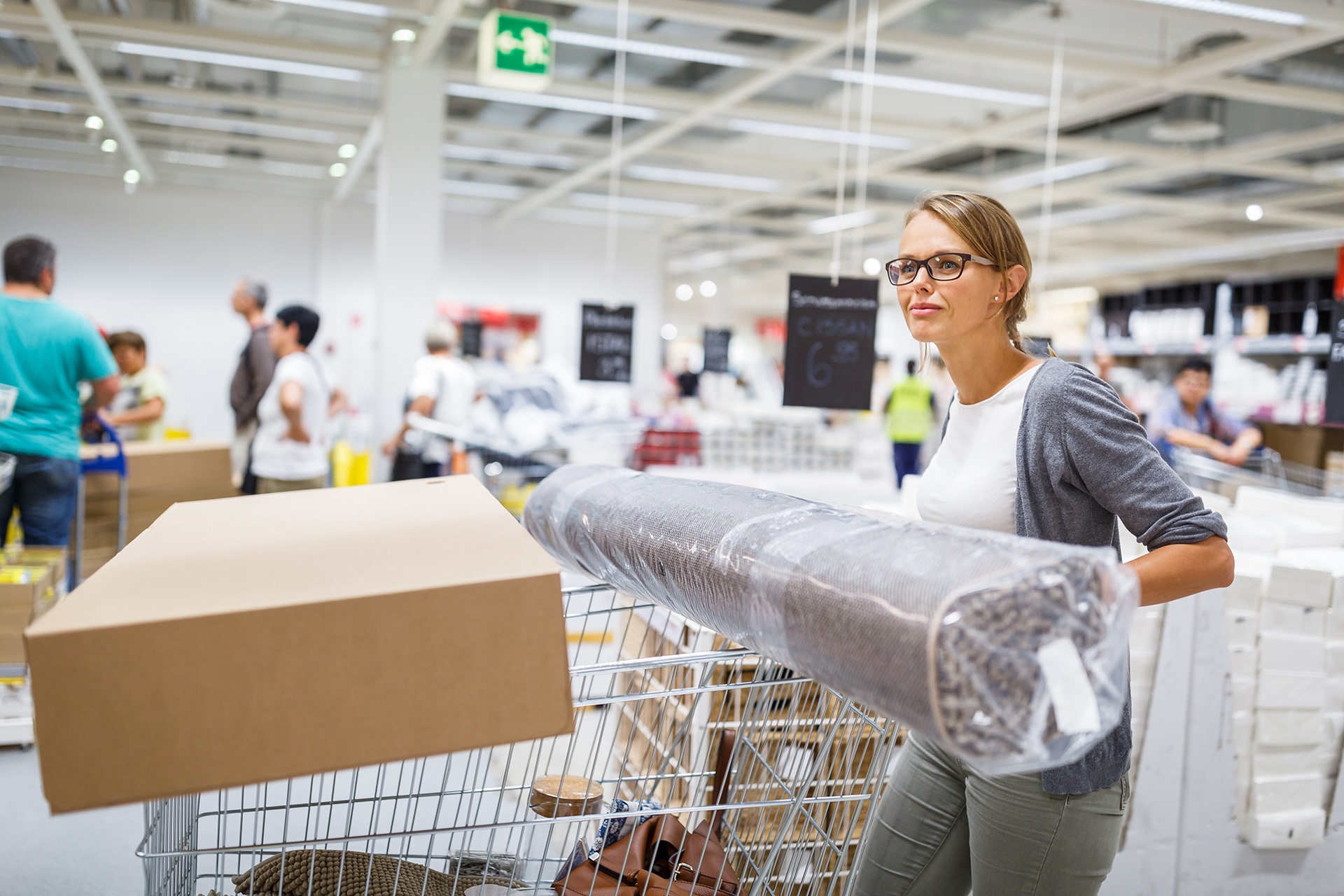 Perhaps you've heard of, or even used, this new augmented reality (AR) application, "IKEA Place" from IKEA. It allows you to pick from 2,000 pieces of furniture on IKEA's online catalog, and then visualize through an Apple iOS 11 device, to scale, what something would look like in your living room, or bedroom, or wherever you have the tenacity to assemble a piece of IKEA furniture. In such a way, you can see (on your phone or tablet) a virtual EKERÖ chair sitting next to your physical FJÄLLBO coffee table, seamlessly socially share that view with your friends, and even purchase the item.
In announcing the new AR app, Michael Valdsgaard, Leader Digital Transformation at Inter IKEA Systems said that "now, technology has caught up with our ambition. AR lets us redefine the experience for furniture retail once more, in our restless quest to create a better everyday life for everyone, everywhere."
Valdsgaard offers inspiring guidance for product managers – to consider, for a moment, how new technology is fueling our ambitions when it comes to developing and delivering amazing products. More often the bigger challenge is deciding what to build – and whether people will want it. These seem like such simple questions but can be so difficult to answer – especially in the context of competing interests and opinions we face daily as product managers.
How do we come to understand what our customers want? How do we too embark upon our "restless quest to create" a better way of helping our customers do their jobs?
We need to point ourselves toward becoming a customer-obsessed product management organization. That's no easy task, and the data plays that out. While 62% of product managers say their biggest challenge is validating whether the market needs what they're building, only 36% of companies have a reliable process for understanding their customers.
Chances are, you have some data. But do you have insight? With a seemingly endless amount of data on the competitive landscape for any given product set – and plenty of people willing to pontificate on it – it's far easier to be competitor-obsessed. Being customer-obsessed requires vision. It requires a willingness to face internal criticism, to wage internal battles and evangelize decisions that aren't always popular.
It's incredibly difficult to become customer-focused without visibility into customer behavior. Almost universally, customer-obsessed companies place deep importance on data-driven product development. For product managers in these companies, software usage analytics drives deeper customer focus, by helping to overcome opinion, ease difficult decisions and align stakeholders around common goals.
Let's look at some of the common gaps product management organizations face in leveraging data to guide product development.
Actionable vs. vanity metrics: Are web analytics, customer surveys and download logs painting the full picture you need to understand your customers? Are they helping you to answer questions like: what features are priorities for customers? Can they adapt to the platform changes? Do all customers have the same requirements?
No real-time data: Does it take days, weeks or even months to get analysis on something like a trial download? Does segmenting the customer view by certain attributes require custom report development? Or can you even access any of this data at all?
Combating HIPPOs: Do you lack the data necessary to push back against the "highest paid person's opinion?" How do you handle push back from sales for supporting legacy functionality when it conflicts with resources needed for a new release? Or how do you respond to requests to develop custom functionality for a large customer or potential customer-win when it will derail product plans?
Find out how you can bring software usage analytics and a razor-sharp focus on customer needs into your software development process, by checking out our newest ebook, "Take a Customer-Centric Approach to Product Management." You'll get answers to these questions, and actionable strategies for building customer-centric product development organizations.