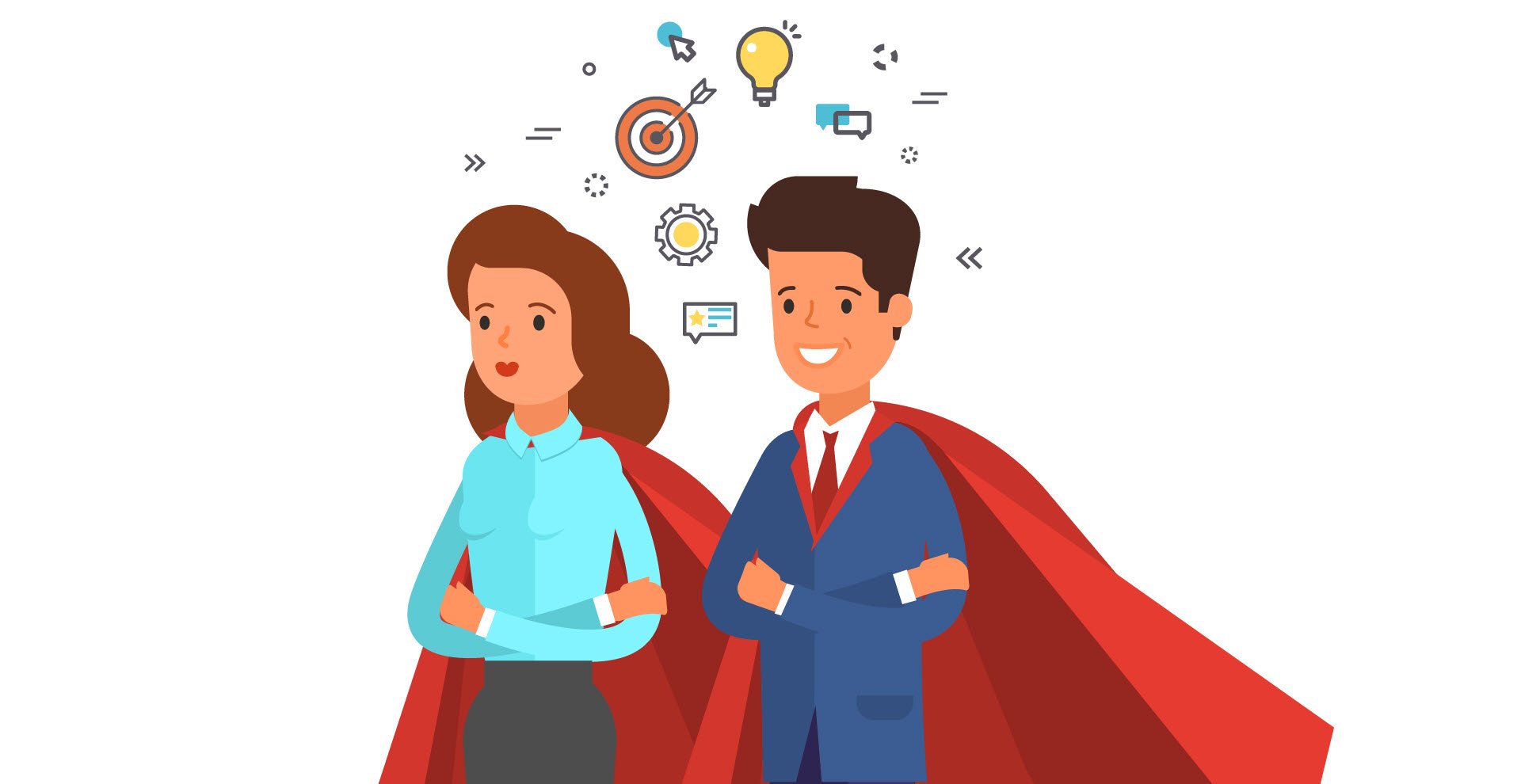 As you pause for a moment to take a sip from your "I'm a Product Manager, What's Your Super Power?" coffee mug, consider a challenge that may require some super- human type thinking: are you a technical or a strategic product manager?
I read with interest an article on CMS Wire about how many organizations are rethinking the product management role. The author says that "Whether it's the jack-of-all-trades syndrome or the recognition that increased multitasking delivers diminishing returns, we're now seeing some reevaluation of the current 'superhero who does it all' view of product management."
In defense of decreased multi-tasking, the author says "many businesses are beginning to organize customer engagement, strategy, and product development responsibilities among different people within product teams." These roles are called inbound product managers and outbound product managers, or technical product managers and strategic product managers.
It's an interesting proposition, especially when you consider that the latest Pragmatic Marketing Annual Product Management and Marketing Survey registered no less than 486 different titles for its respondents, who reported that they managed, on average, 10.8 products. What's more, those product managers reported spending:
Almost 75% of their time on tactical activities
Less than 25% on high-value strategic activities
Less than 20% assessing product profitability or performing win-loss analysis (even though their success is increasingly tied to sales metrics)
But can you be just a technical product manager or just a strategic one? Maybe at some of the world's largest enterprises, but what about the many of you who work at "slightly smaller" companies and startups? More often than not, you're trying to consider how to meld these roles together to deliver a strong value proposition to your customers and your business.
I think, for many of us, instead of trying to separate into camps, a bigger opportunity lies in trying to streamline the tactical duties and free up more time for strategic ones – such as tracking product profitability and performing win-loss analysis.
Having data on how users are leveraging your software can provide the insights you need to be successful in both areas.
Consider win-loss analysis. A deeper look at something like a free trial can offer very interesting insights for both technical and strategic product management. By analyzing downloads and churn, and breaking down the events that led to each, product management can see where users dropped off, get key insights into why, and fix it, whether it's a technical or a marketing issue.
The same data can help in tracking profitability. Usage analytics can, for instance, lend key insight into adoption of different pricing and licensing structures, and the user profiles associated with each, to help inform how certain product functionality is marketed. Usage intelligence in turn helps to identify areas that are resource-intensive and a drain on profitability – such as users hanging on to old releases and functionality that requires additional support. This enables product management to take a data-informed approach to upgrades, and for marketing to encourage users to move via relevant offers.
Lots of great super heroes have sidekicks. A data-driven approach to product management and marketing can be yours.