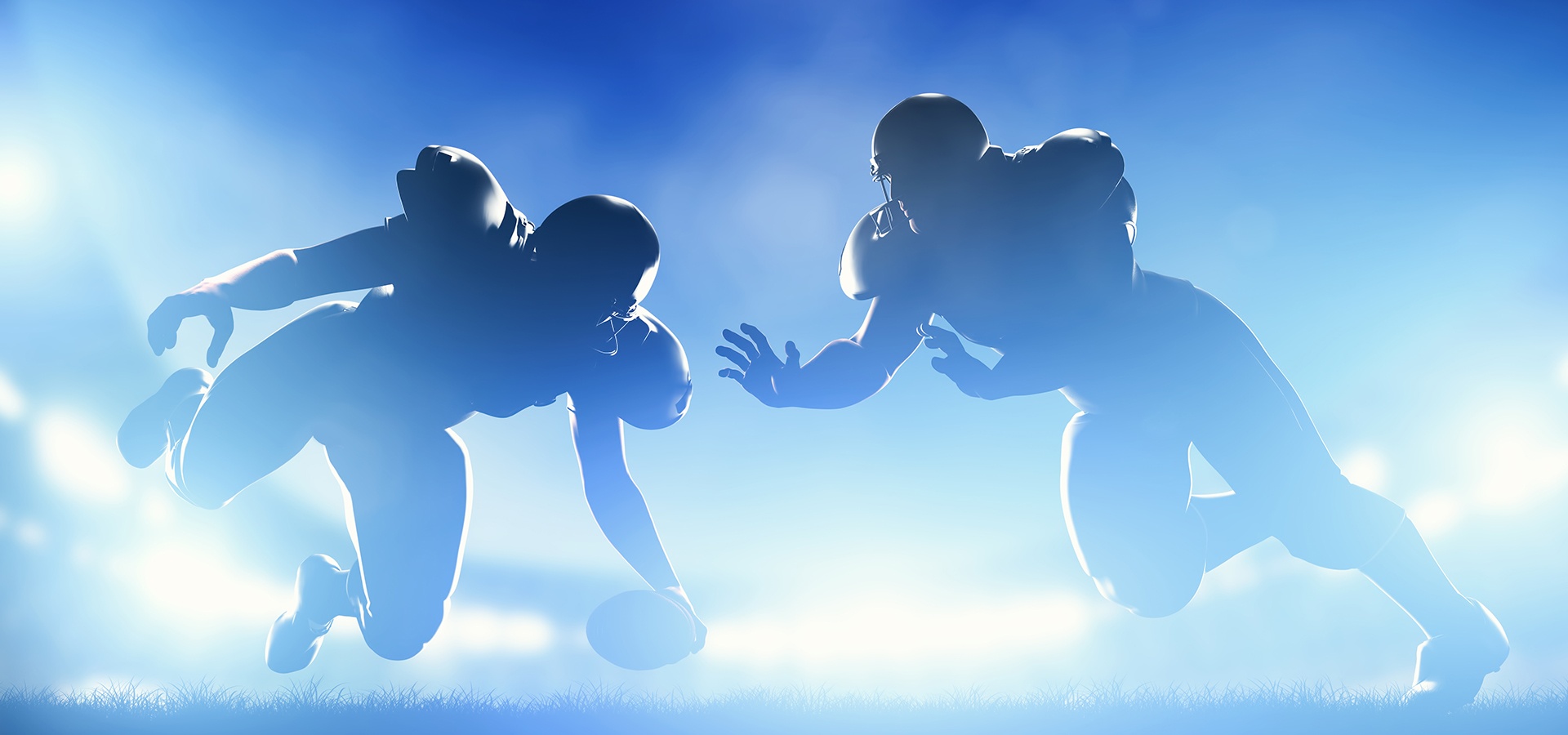 This weekend, most of you out there will watch the spectacle that is the Super Bowl – a dizzying mix of football, multi-million dollar ads and this year, Lady Gaga. While I certainly enjoy the game, I can't say I'm anywhere near as invested as my colleagues in Massachusetts (who as a side note seem to think they hold the balance of the game in their hands by keeping tradition with some rather odd customs that prohibit me from even mentioning their team in this post).
As product managers, it's a good time to reflect on all of your "super bowls" during the past year – big product launches, successful customer meetings and every single time you managed to overcome opinion with data and facts. As you lead winning teams and product strategies, consider all that you share in common with the teams who made it to the big show this weekend. You're students of your respective games, learning from history and mistakes to develop strategies that move your products forward. You are artists in consensus building, well aware of the need to carefully orchestrate sales, marketing and customer interests to propel successful product launches. And you are masters in inspiration, cognizant of just how important it is to move teams forward not just with goals and metrics, but with purpose.
But don't worry: as a product guy, I'll balance the softer stuff with data. On this note, I recalled a Wall Street Journal piece I read a couple of years ago on the "10 Stats that Determine the Super Bowl Winner." Teams that hold the edge in these stats going into the game have a distinct advantage in taking home the Lombardi Trophy.  In the spirit of this weekend's competition, I'll draw some correlations between these aspects of the game and your work as product managers.
Sacks of the opposing quarterback
In this year's Pragmatic Marketing Product Management and Marketing Survey, respondents named sales people requesting customized tools on an account-by-account basis as their chief obstacle in hitting their goals. The best product managers find ways around the competing interests that stand in the way of what is best for the product and more importantly, for customers – to stop plays that could move the product in the wrong direction. A product manager needs to be both strong and smart. Usage data can help point out where there are holes in the arguments of sales representatives – helping you easily correlate usage and profitability – to sack opinion.
First downs via rushing yards
Good product managers know that moving the product forward isn't always accomplished via surgically executed, seemingly effortless connections between a quarterback and the receiver, but in working together as a team to create openings that will help to evangelize products with customers, or push through resistance from sales and marketing. Another challenge product managers identified in the 2017 Pragmatic Marketing survey is the difficulty of adding innovative features because customers demand the support of old ones. Moving the largest and most strategic accounts forward is often a grinding, ground game accomplished through small steps. Customers have had success with usage analytics in identifying exactly how many users are leveraging older versions, and determining whether it makes better financial sense to keep supporting legacy functionality, or offer deep discounts to incentivize moves to the new platform.
Third-down efficiency
In today's product development cycles, agile development methodologies rule, and as such, product management organizations are returning to the customer several times through key steps in the development process. But ensuring that there isn't a breakdown that prohibits your team from advancing the product forward when it really counts can be tough – missed launch dates are among the biggest challenge product managers face. By synthesizing data from each product iteration on what's working for customers, and what isn't, you can quickly address issues and move the product forward, ensuring that it remains on pace with promised timelines and customer expectations.
So when you're watching the game this weekend, feel good about yourself and remember that in your own profession, you're not so unlike those superstars on television. It's not such a stretch to substitute "product management" for football in this most famous Lombardi quote: "Football is like life – it requires perseverance, self-denial, hard work, sacrifice, dedication and respect for authority."