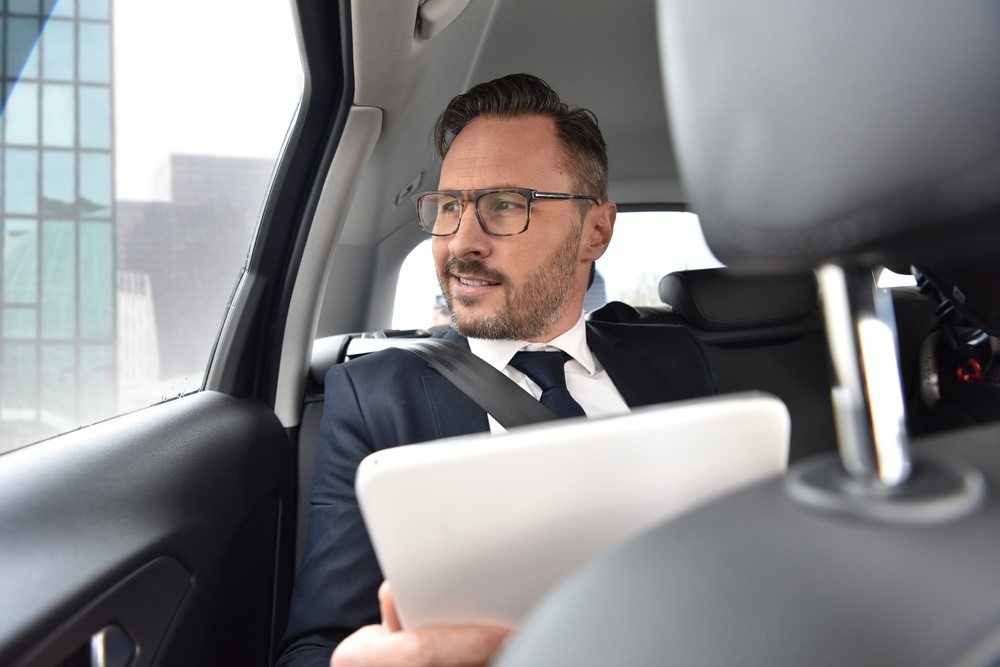 If I asked you to name today's most innovative companies, those that have truly disrupted the spaces in which they play, Uber would undoubtedly be on that list (despite controversy and a slew of bad publicity recently).
Have you ever wondered what product management looks like at companies that create entirely new categories of demand, that have harnessed the power of the digital reality in which we live to innovate not only their own business models but force an entire industry to reexamine their own?
A recent advertisement for a product manager on Uber's website offers a small lens into its product management culture. The company is looking for a "Product Manager – Customer Obsession." How cool is that? The job title itself made me recall a memorable remark from the 2017 Pragmatic Marketing Product Management and Marketing survey. Asked what would help boost effectiveness in their roles, one product manager answered, "If I worked for leaders who were customer obsessed, not competitor obsessed."
The truth is, it's far easier to be competitor-obsessed. There is a seemingly endless amount of data on the competitive landscape for any given product set, and plenty of people willing to pontificate on it. Being customer-obsessed is much harder. It requires a willingness to face criticism, to wage internal battles and to evangelize decisions that aren't always popular.
One thing that customer-obsessed companies have in common – and that this job description makes abundantly clear – is the importance of data-driven product development. For product managers in these companies, data drives deeper customer focus, and eases tough decisions. The Uber job description offers some interesting insight on the importance of usage data to developing products that customers want, especially those that they don't even know that they want yet. Let's take a look at some of its requirements in a bit more depth.
"Be incredibly truth-seeking. Collect whatever data is necessary to inform product direction…"
Let that one sink in a bit. Data informs product direction. Not sales quotas. Not market research. Not even the opinions of the highest paid people. Data.
Underpinning every robust data-driven product development effort is software usage analytics. Gartner has included software usage analytics in several of its Hype Cycle reports and defines it as "the detailed tracking and analysis of users' interactions within a software application. It is used by software providers and application developers to understand users' behavior, providing insights to improve the user experience, prioritize feature enhancement, measure adoption and track licensing compliance." While vendors like Pendo, Amplitude, Mixpanel, and Heap provide software usage analytics for web and mobile applications, Revenera offers software usage analytics for desktop applications.
By collecting data on things like how your customers are moving through a particular workflow, how long they're spending on a particular process, and where they've moving outside of your system, you can make improvements that streamline and enhance your customer experience. Plus, when a sales rep calls with the inevitable, "I need this feature to close this deal" plea, you have the visibility into the way your customers work with your software to either make a compelling case against devoting resources toward custom development, or find a way to cascade those custom-developed improvements across your customer base.
"Monitor and measure launched products and feed learnings back into product development process…"
Once a product is launched, how does your team measure adoption success? Is it by number of downloads? Is it by uptake of new functionality? Usage analytics lends you the visibility into patterns that allow you to quickly capitalize on usage trends or remedy roadblocks in adoption, as well as continuously improve the product in the process. For instance, perhaps users have proven eager to download a new version, only to abandon it shortly after launch. By being able to pinpoint at exactly what moment its customers abandoned its software and correlating it with factors like operating system, processing speed and more, one vendor determined that a specific problem with its configuration wizard was causing churn. With a product fix, churn rates dropped dramatically.
In turn, one of the biggest struggles product managers have is getting customers to actually use newly released functionality. Is it because they don't like it, don't need it, are having trouble using it, or don't know about it? With consumable, reliable data on exactly how key features are being used, you can better target marketing campaigns and training to encourage adoption, which puts you square on the path to ensuring deeper engagement with your customers as they find richer ROI in their investments.
"Clearly communicate product plans, benefits and results, as appropriate, to a spectrum of audiences, from internal stakeholders to all Uber employees to riders (drive cross-departmental collaboration)."
Having the right data makes having conversations that are typically very challenging (as well as gaining consensus on decisions that may not be very popular) much, much easier.
Perhaps an account manager is pushing one-off functionality for an existing customer that will tie up valuable development resources from your team. With usage analytics, you can drill deeply into usage patterns at the customer, and perhaps discover that they're leveraging a workaround for functionality already included in the software. With usage data, you can figure out where the roadblock is and help the customer maximize the value of its implementation.
Software usage data helps sales, marketing and product management speak the same language – when it comes to everything from enabling product managers to deliver more relevant demos on sales calls, to helping marketing develop relevant user stories and pitches, to setting expectations on product direction that sales can quickly and proactively communicate to the customer base. It eases product decisions and accelerates sales cycles.
Leveraging software usage analytics in your organization, you too can be a product manager of customer obsession, cascading customer-obsessed product development philosophy across your organization – directly benefiting your business' bottom line. Engaged customers view you as a partner, resulting in open communication that sets a strong foundation for co-innovation of your product that benefits your entire customer base.