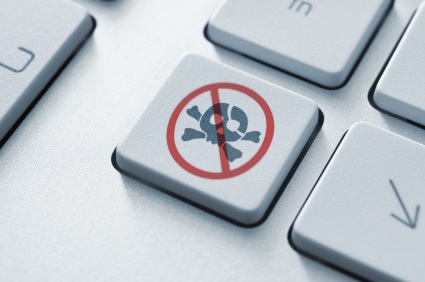 Will the Microsoft Windows 10 Upgrade Be Free for Pirates? In March of 2015, Microsoft shocked everyone by announcing that they would be offering a free Windows 10 upgrade to everyone with Windows 7 or later. While there are a variety of reasons for the announcement, as Wired Magazine explained, Microsoft faces increasing pressure from Apple and Google who have long been offering free OS upgrades. Yet the news was particularly shocking as it included foreign as well as domestic markets – in other words, Chinese software pirates.
Microsoft has a long and complicated history with China. As Bill Gates said in 1998 at the University of Washington, "Although about 3 million computers get sold every year in China, people don't pay for the software. Someday they will, though. As long as they are going to steal it, we want them to steal ours. They'll get sort of addicted, and then we'll somehow figure out how to collect sometime in the next decade." Yet, in 2011 the Wall Street Journal reported that Microsoft Office and Windows were available on street corners for $3 or less making Microsoft's profits in China similar to those in the much smaller Netherlands. At the time, the Business Software Alliance estimated 76% of software in China was pirated, despite the Chinese government's order that all state institutions must buy legal software.
At a technology conference in Shenzhen, China, Microsoft operating system chief Terry Myerson announced that all qualified PCs, whether genuine or not, would be getting a free upgrade to the Windows 10 platform. Time Magazine believes the move echoes Gates's original ideas, to get customers hooked on premium services such as apps rather than traditional licensing fees. However, Microsoft has clarified that this is not simply a capitulation to software piracy, explaining "If a device was considered non-genuine or mislicensed prior to the upgrade, that device will continue to be considered non-genuine or mislicensed after the upgrade." Still, the risky move shows that Microsoft recognizes that the growing numbers of pirated software has changed the way companies do business in today's world.
Why Does China Have High Rates of Software Piracy?
According to recent studies, piracy manifests at the highest rates in developing nations such as China, Russia, and India especially among young (16-24) males in urban environments who see illegal downloads as separate, and less harmful, than traditional theft. However, studies into the cultural norms of China have shown that Chinese students respond differently in their attitudes toward software piracy. An MIT study for the Journal of Economics and Statistics found that "most students would switch to Internet piracy even if the government eradicated street piracy." This intriguing statistic can be partially explained by a 2015 study which showed that unlike US students, Chinese students engaged in digital piracy primarily based on the "perceived behavior and approval of others."
As these studies show us, one of the reasons software piracy in China has been difficult to eradicate is because those purchasing illegal license are operating under a different set of cultural perceptions. While American students were more likely to cease downloading software when threatened with legal sanctions, Chinese students were far more sensitive to social norms. As the European Journal of Information Systems found, to combat software piracy in China, companies need to focus not on the legal implications of piracy, but instead on how buying illegal software harms those proximate to the user. By targeting the specific behaviors which encourage software piracy, businesses have a much better chance of protecting themselves and their products.
Economic Effects of Software Piracy
China certainly is not the only country with high levels of software piracy. India, Singapore, and even the US struggle with customers installing unlicensed PC software, underscoring the need for companies that combat software piracy.
For Microsoft, the numbers speak for themselves. According to Business Insider, of the $77.8 billion revenue Microsoft generated in its 2013 financial year, China, Brazil, and Russia each 'exceeded' $1 billion, according to a Microsoft presentation showing software piracy is a massive problem considering 56% of the company's global revenue comes from Windows and Office. For most software companies, including Microsoft, finding a solution to software piracy is an economic necessity.
An Intelligence Approach to Software Piracy
Research from Microsoft, Adobe and Disney shows that 83% of unpaid users in mature markets are the unintentional victims of software piracy who will pay for licenses.
Be sure to see our recent insights into software piracy statistics in China,  Russia and the United States and learn how software vendors are creating opportunities to convert pirates to paying customers.