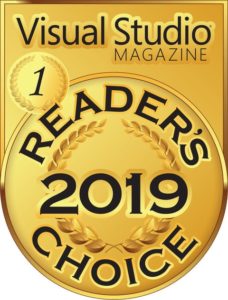 Once again, Visual Studio Magazine readers gave top installation honors to Flexera's InstallShield.  The award honors the best Visual Studio-related tools and readers rated it as one of the products they love best for help with day-to-day coding.
The award overview notes: "InstallShield again earned gold for its ability to build MSI and EXE installers and UWP and WSA packages for Windows applications."
Across a record 40 categories, more than 400 products were voted on, with the top three entrants in each category receiving Gold, Silver and Bronze badges, respectively.  Hundreds of developers offered opinions and insights about the best tools for use in the Microsoft developer ecosystem.
The winners list is available on the Visual Studio Magazine website in PDF format.
Thank you for this prestigious honor and we're continuing to work hard to earn your business.  Be sure to check out the latest—InstallShield is ready for MSIX.