APIs have been notoriously absent in health IT until very recently. This has been a challenge for integrating workflow and support for evolving care models.  APIs support better workflow performance for end-users and a better experience for patients. The adoption of Android – the open source operating system – over traditional embedded closed system is fueling this shift.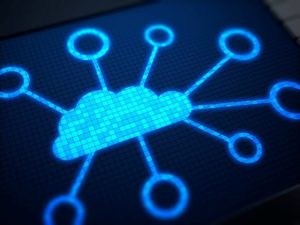 Access to patient data
For any sequence of applications to work or facilitate patient and provider collaboration, a secure API data layer must be in place. This year has seen a surge of support for APIs around facilitating access to Electronic Medical Records and other systems. Some of these initiatives have been driven by the vendors themselves, others are collaborations.
IoT
As healthcare moves to connected medical devices, data will need to be shared between these devices. Manufacturers need to be aware of this, and provide APIs support with their devices.
Developer community
Healthcare vendors also have the opportunity to encourage innovation by share the functionality they've built in their proprietary application with a wider set of developers using APIs. Outsourcing development to the community reduces costs – successful examples from outside healthcare are ubiquitous.
Managing your Open Source Software Assets
Expectations are high that APIs can improve the user experience, enhance app functionality and better utilize data across connected healthcare enterprises. Open source software is a big part of this shift
While it will take time for API-based development and integration to take hold, this shift also opens up a traditionally closed healthcare system to software vulnerabilities and license compliance issues that come with the lack of management of open source software.
In the aftermath of WannaCry, the Healthcare Industry Cybersecurity Task Force released a comprehensive report. The task force identified six high-level imperatives to guide recommendations and actions for the healthcare community addressing leadership, the workforce, information sharing, and software composition analysis. Expect manufacturers to be given greater responsibility for following up the quality, performance and safety of the products they bring to the market in 2018. Expect a higher emphasis on cybersecurity especially around HIPAA data protocols and exchange mechanisms.
For our health care system to evolve at the pace of cutting edge technology, these challenges must be addressed early.  To get started on the path to security and compliance in Healthcare, watch out for our next post!