SOFTWARE COMPOSITION ANALYSIS
Getting Started with Software Composition Analysis
Zeroing in on answers to the right questions and understanding your organization's scale of compliance and security tolerance are keys to laying a solid foundation for a robust open source management strategy.
WHAT COMPANIES SHOULD BE ASKING
Image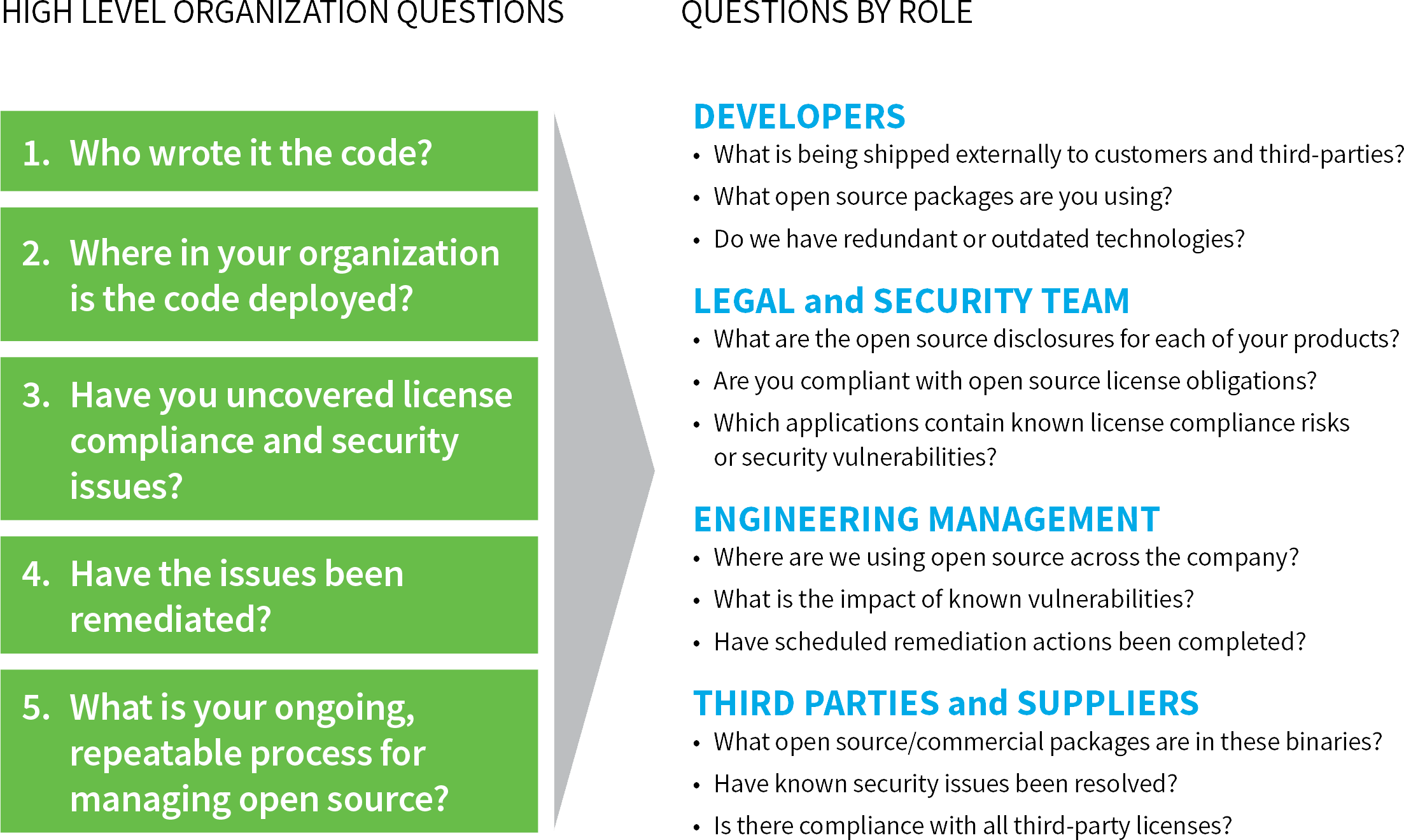 DIFFERENT APPROACHES TO OPEN SOURCE MANAGEMENT
Take the next step and determine your company's open source management approach:
Compliance, Security, or just enough of both.
Image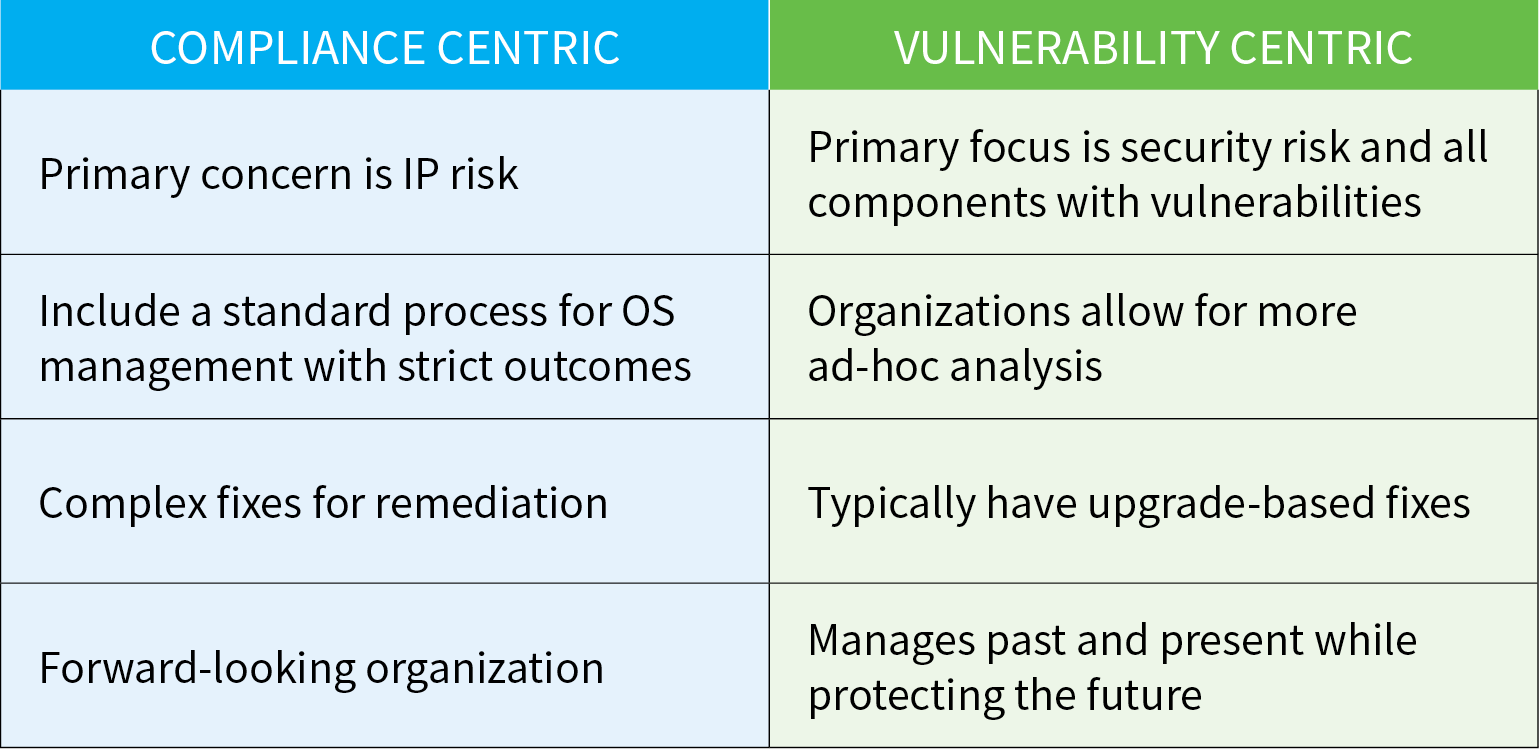 THE REVENERA COMPLIANCE AND SECURITY DIFFERENCE
Easy on-ramp to automated scans and analysis
Protect your IP and avoid legal risks
Integrate open source security into your build process
Easily create a Bill of Materials
Continued monitoring of your deployed products and assets
Proactive vulnerability alerts
Recommended remediation actions
Security of an on-premise solution
Deliver secure products to your customers
>
Empower Your Organization for Open Source Compliance, IP, and Security Risk Management
Learn how Software Composition Analysis from Revenera helps you speed up software development while efficiently managing third-party software. 
Let's Talk
Webinar
Going Deep: The Inventory Management Lifecycle
Part 2 of the 3-part webinar series "Software Composition Analysis in the Engineering Process:" Having the right process in place to inventory and view lists of all your open source components while also prioritizing license compliance and vulnerability issues sets your team up for ongoing success. The right process doesn't add to your engineering workload but enables you with confidence to comply with license obligations, protect your IP, and manage vulnerabilities.
Webinar
Interneuron's Healthy Approach to Open Source Compliance Management
Hear from Interneuron on how they successfully manage the open source compliance and security of their products through a Managed Services engagement combined with an automated scanning tool.
Free Assessment
Assess Your Open Source Management Journey
In this assessment, you'll discover exactly where you are on your open source software (OSS) management journey — and find out what steps you can take to make your life easier. Take the 3 minute assessment to benchmark your level of OSS management maturity today and get actionable insights.