SOFTWARE COMPOSITION ANALYSIS
Revenera Code Scanning Platform
Comprehensive Open Source Analysis Solution
Code Insight is an end-to-end solution for discovering and managing open source and third-party code in software development projects. Our unique discovery technology and process methodology allows for fast and accurate code analysis intelligence between the application and your engineering, legal, and security teams.
CODE INSIGHT PROCESS FLOW
Image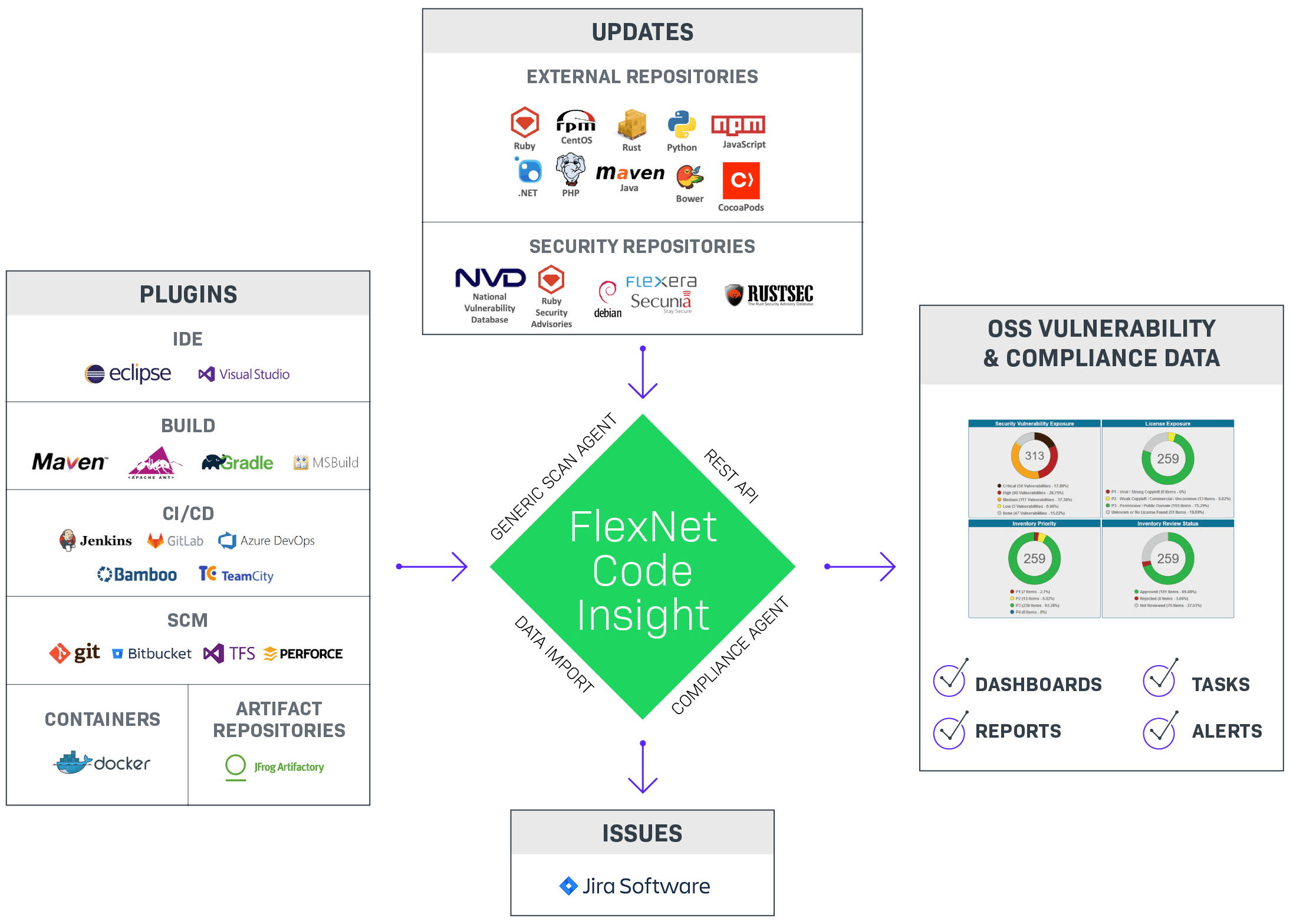 FlexNet Code Insight supports two types of scans: 
Package-Level Automated Scan

A scan agent plugin is deployed on a remote server and initiates a quick scan to identify established or "big rock" packages
Uses automated detection techniques and detection rules to produce fast, efficient results

Server Scan

Configured to varying degrees of scan depth to meet your desired level of forensic results
Uses open source license detection, email address, URL, string search terms, source code fingerprint matches (external source code indicator), and exact file match detection techniques
Code Insight supports a standardized, repeatable process to enhance your inventory management – ensuring you get clean and stay clean.
SVG