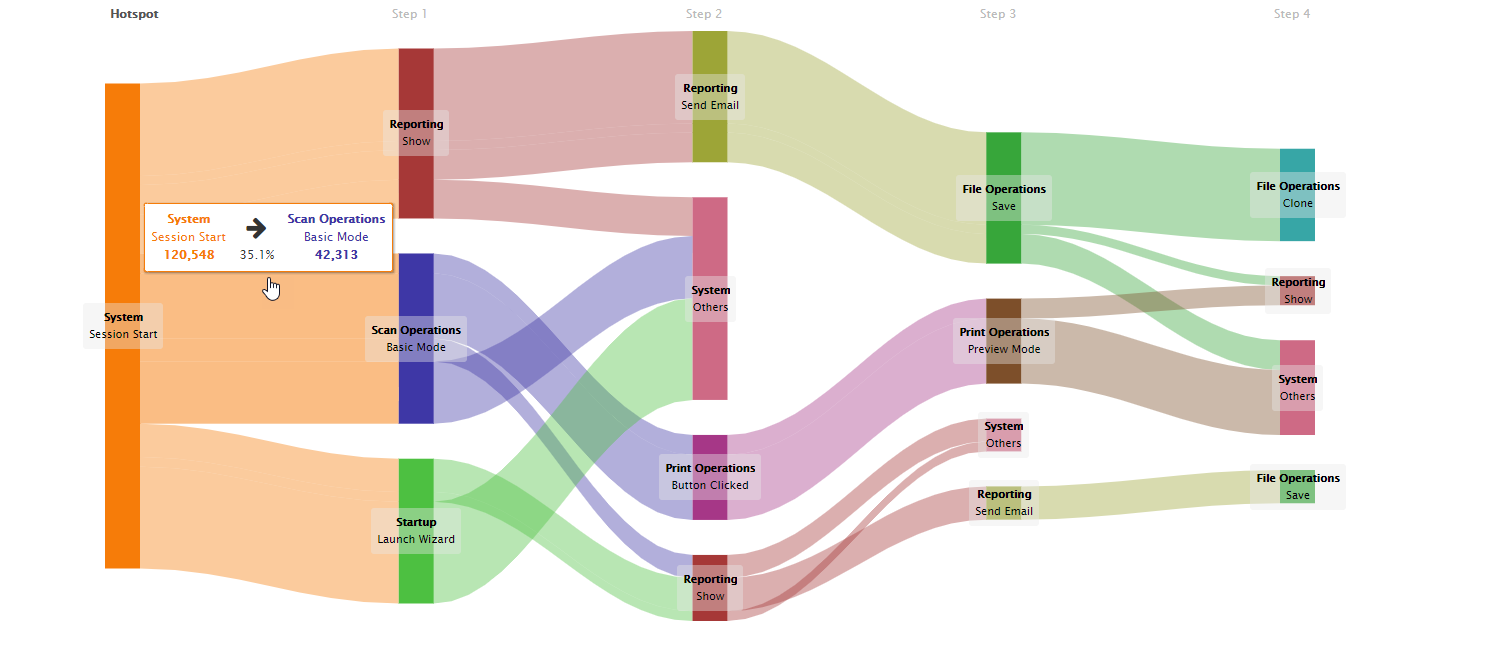 We recently launched the User Flow reporting module in Revenera Usage Intelligence, and the initial feedback from sharing it with customers both during beta and since going live has been overwhelmingly positive. Witnessing the excitement and discovery as product teams explore their existing data in a totally new visualization has been greatly rewarding. The level of interactivity within the report itself enables easy exploration of users' journeys either from a high level or by drilling down into the specifics in a fast and informative manner. The new understanding of not just tracking events occurring, but what leads users to trigger a specific event, or what they do after an event, illuminates true customer intent and behavior patterns.
But don't just take our word for it, Michael Rayman, a Senior Design Engineer at Keithley, a Tektronix Company, shared this reaction about User Flow:
"Our first experience with the new User Flow report was really eye-opening. The fact that we could immediately visualize the events we're already tracking made it easy to start exploring user behavior right away. It's really intuitive and it's great being able to filter out the stuff you don't want to look at and showcase the things that originate from specific nodes – and then continue drilling down and refining it. The way it surfaces paths through the application that we wouldn't expect opens up a lot of possibilities for analysis that will help us make our products even easier to use."
Path analytics for software applications lets product teams understand how and why users navigate through different events within their application and view any of the specific paths that are taken, making it easier to identify broken work flows and optimize UI/UX in common user workflows. If you haven't had a chance, be sure to check out our new User Flow use case videos for a quick introduction to getting started. If you are already a Usage Intelligence customer and want to try it out for yourself, we've put together a guide on How to Use the User Flow Report.