Popular open source projects, data breaches and notable legal developments. 2017 definitely had a lot of attention from open source professionals. Join Jeff Luszcz, VP of Product Management for Flexera, as he discusses how open source has grown to be such a big part of the Cybersecurity and Legal portfolio.
Jeff will also share special insights from Flexera's Open Source auditing team for the past year.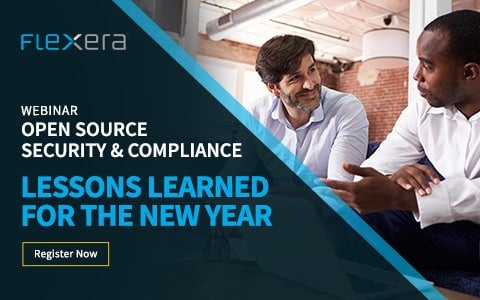 Open source vulnerabilities and licenses that made the news in 2017.
Closing the risk window – How long do you really have to mitigate a vulnerability once it is discovered?
How does GDPR affect your use of open source?
How can you improve your open source security and compliance process?
WHEN: Wednesday, February 21, 11am CT ( 9am PT )
Speakers
Jeff Luszcz
Vice President, Product Management