Why spin your wheels? Why hesitate? What's there to think about? Why? Why? Why?
Frankly, okay, there's a lot to think about when it comes to managing your Open Source Software and potential OSS vulnerabilities. Here are just a few questions you should be asking:
Am I exposing my company and potential customers to unknown risks? And if so, what are they?
Are we aware of the OSS software used in our applications?
Have we carried out the proper due diligence for all the open source licensing requirements?
Are we impacted by a new vulnerability that's making the headlines?
The good news? There's a tool for that. Given that use of open source is on the rise and therefore so are the inherent security risks, security experts and legal teams should be clambering to implement the right processes and OSS license scanning tools to get in front of any potential issues. Flexera has a free scanning tool called FlexNet Code Aware.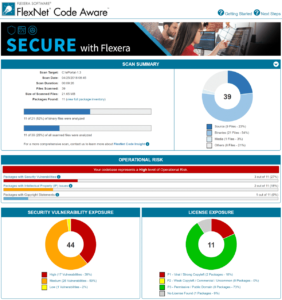 In addition to being completely cost-free to download and use, it allows you to quickly and easily start scanning Java, NuGet and NPM packages and allows you to see what's in your code:
Security threats
Intellectual property (IP) and compliance issues
Vulnerabilities that affect you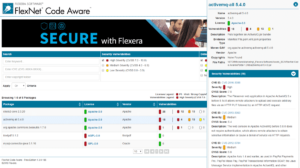 And yes, it's as easy as 1, 2, 3. You download the tool, start and run a quick scan, and within minutes you have access to prioritized vulnerability and security threats, as well as steps for remediation.
It's a no fuss, high level analysis.
So, let's add one more question to the list above…why wait?
Get up and running right away and build a Bill of Materials for your products. Download FlexNet Code Aware and assess your code today.