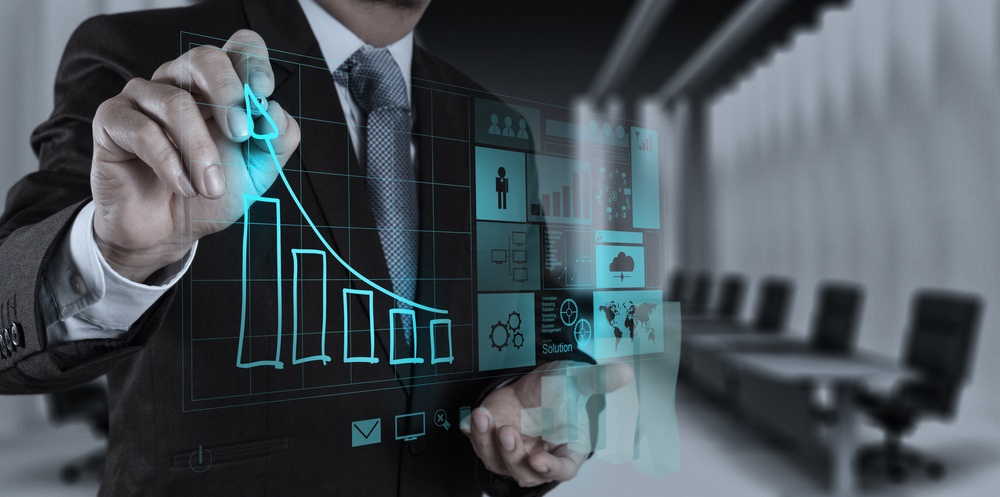 Tip 1: Acknowledge that Piracy is a Big Problem (and Opportunity)
Jaws: "You're gonna need a bigger boat."
Aboard the Orca with Quint and Hooper, Chief Brody gets his first glimpse of the beast, and in stunned disbelief he utters the most famous line in the movie – "You're gonna need a bigger boat." For the first time, he acknowledges the fact that perhaps they had no idea how big of a problem they were actually dealing with.
Chomp on These Facts
Similarly, you might have a hunch software piracy is a problem. Like Brody, you might even have evidence of said problem. While anecdotal reports from sales and support, or whistleblowers may be an indicator of piracy or misuse, they don't come close to quantifying your actual revenue loss. Chomp on these facts:
For every three seats of paid software in use, there are on average of two unpaid seats in use
ISVs surveyed by KPMG indicated that revenue losses from the use of unlicensed software amount to at least 10 percent of their total revenue
Almost 40 percent of software installed on PCs around the world is not properly licensed, according to the 2016 BSA Global Software Survey.
Software piracy is occurring at 50 percent of the Fortune 100, according to our analysis of more than 1,000,000 infringing organizations identified in the V.i. Labs Data Service.
Pirates Will Pay
In this ocean of illegality, there is good news. Most pirates in mature markets don't know they're using the software illegally, and will pay for it when confronted. And according to the recent KPMG survey, as much as 50 percent of unlicensed software use happens within an ISV's existing customer base.
Add the fact that your customers are starting to understand there are a host of benefits in getting a full picture of entitlements. CIOs understand the value of ensuring a legal landscape in strengthening brand value and protecting standardized systems. They also know that bringing entitlements into compliance can help optimize licensing usage terms to reduce annual maintenance and support fees.
Setting a Course to Software License Compliance
By now you are perhaps convinced of the issue, but incredibly overwhelmed at the thought of tackling it. Hopefully, you are not tempted to give up and accept software piracy and misuse as an inevitable and unsolvable problem.
Did Brody give up even when all seemed lost? Of course not – he climbs atop the mast of the listing Orca, stabs Jaws in the face and then fires at the scuba tank he shoved into the shark's mouth until it explodes. You simply need the right tools, the team and the fortitude to tackle the problem and seize the opportunity.
You cannot begin the journey to software compliance maturity without acknowledging the depth and breadth of the problem. In doing so, you spark the conversations at the department/product management level that will begin to ignite company-wide support for implementing a true organizational compliance strategy. Start by calculating the cost of going after pirates – and the costs of not doing so – and evangelizing the benefits in order to get the buy-in needed for license management tools and strategies.
The bottom line: ISVs that reach software compliance maturity and lead the industry with an institutionalized unpaid user conversion strategy are at a competitive advantage. Not only do they increase their top line revenues, but by strengthening customers' investments today and incurring owed maintenance fees that secure future innovation, they make it safe to swim again for their entire customer base.
For more information on accelerating your company's path to software compliance maturity, download our whitepaper.
Summer – the perfect time to sit by the pool, soak in the sun and of course, contemplate your company's software piracy problems. As you consider just how much you are losing to piracy, we thought we'd lend some lessons from another industry that is by no means immune to it – the movies. That standard of truth Entertainment Weekly recently ranked the 30 biggest summer blockbusters of all time. We've found that in each, some of the most memorable quotes and characters lend advice that can be applied to building strong compliance programs. Each week during this summer, we'll share one of EW's picks, and our take on how that particular classic lends lessons on designing a revenue recovery strategy that will break all box office records.
Software License Compliance Summer Blockbuster Series