My friend Paul, a software development engineer here at Revenera, does a lot of fishing with his kids. It's a great way to spend time together as a family and to enjoy being out in nature. He loves sharing photos of their catches, and while it is very exciting when they land "a big one," the ratio of hours spent fishing to the number of fish caught is pretty high. But as Paul often tells his kids, "it's called fishing, not catching."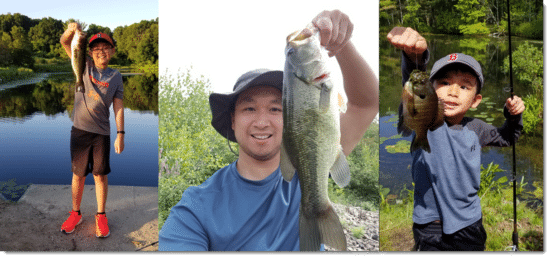 He told me that fishing this year has been fun, but "pretty tough" when it comes to catching fish. Despite some great pictures, they don't have a lot of fish to show for their efforts. This year has been hot and dry, and he spends a lot of time looking for good spots and is limited by access to the banks of ponds and rivers.
This year has been pretty tough for software suppliers, too. They are under greater pressure to generate new license revenue and also address the piracy and unlicensed use of their applications. And more than ever, management teams don't want to hear fish stories about "the one that got away."
If you're responsible for software license compliance at a software supplier, you may be doing a lot of fishing, too. You may spend a lot of time "looking for good spots" by fishing in a vast ocean of data looking for audit targets or talking to your colleagues in Sales or Support looking for tips on who they suspect may be using your software without paying for it. This kind of fishing isn't fun or productive.
Fortunately, there's a way to take a more proactive, data-driven and productive approach to software license compliance. Compliance analytics lets vendors detect, identify and convert unpaid software use.
Interested in learning more about building an effective software license compliance program? Be sure to watch our recent webinar or download our software license compliance playbook.