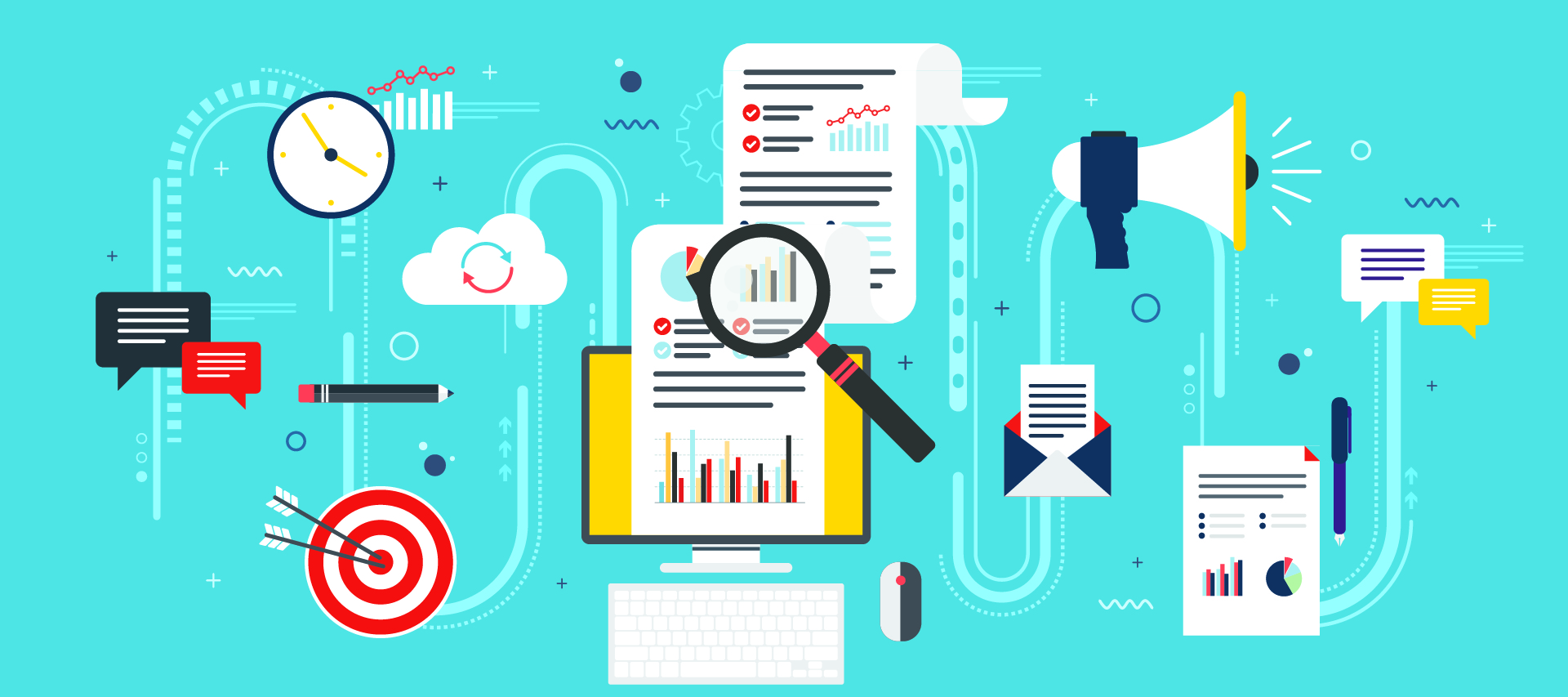 As we get under way with the new year, let's take a look at five trends from 2018 that product management professionals should be aware of going into 2019. Let us know if we missed your favorite trend in the comments section below.
5. Analytics reveal design trends
Shutterstock's 2018 Creative Trends Report analyzed billions of searches for its visual assets to name the top marketing and design trends for 2018. Analyzing data on how users leverage products is incredibly valuable in evolving a product to meet users' needs, but sharing that data back with users adds value and enhances the customer relationship. The breakdown of fastest growing trends globally showed how design trends vary by country – potentially useful information when it comes to localizing your product or ecommerce site. For instance, vintage design was big in Canada, while Australians showed a preference for design inspired by mathematical curves. The report underscores the value of considering a strategy to share usage intelligence with your users so they can benefit from these insights, too.
4. Product management rules!
The product management role continued to be in high demand this year – ranked eighth by LinkedIn in its top ten list of most promising jobs of 2018. Job openings grew by 25 percent year over year, according to the post. What's more, as more companies drive digital transformations, demand for the role continues to extend beyond technology companies to include nontraditional spaces like publishing, according to a Digiday post. That's supported by data from this year's Pragmatic Marketing Product Management and Marketing survey as well, with respondents reporting from industries like financial services and insurance, healthcare and manufacturing. The average salary for a product manager grew to $118,710, according to Dice.com.
3. Everything is (still) not in the cloud
It's reasonable to see why there's significant interest in on-premise software, because there are still a lot of products deployed that way. In January, Microsoft conducted a survey of more than 1,700 IT professionals with research firm Kantar TNS to gauge interest in so-called hybrid cloud environments. Some 67 percent of respondents are using or are planning to use a hybrid cloud, with 54 percent of those adopting the approach in the last two years. The top use case is controlling where important data was stored, according to Microsoft. As further evidence that hybrid architectures will rule, the CIO of the Small Business Administration and other federal agency leads recently said that complexity will continue to make "integrating cloud solutions with on-premise legacy systems an attractive option, as opposed to the costs of a complete cloud migration," according to coverage in FedScoop.
2. As the product manager role evolves, the value of data extends beyond product development to product sales
One of the most interesting findings from Pragmatic Marketing's 2018 Product Management and Marketing Survey was this: The number one metric product managers said their success is increasingly being measured upon is the number of product sales. In that light, one of product management guru Jeff Lash's "Product Management Trends and Predictions for 2019," is quite relevant, as he calls on product managers to formalize the process for leveraging sales input: "As product teams seek to become 'more strategic,' rather than simply being order takers for sales, best-in-class product management functions put formal processes, venues and technologies in place to proactively collect, evaluate and respond to sales requests."
1. More software providers are getting on the product usage analytics bandwagon
Gartner predicts that by 2021, 75 percent of software providers will rely on insights from embedded software usage analytics to inform product management decisions and measure customer health ("Predicts 2018: Technology Go-to-Market"). While vendors like Pendo, Amplitude, Mixpanel, and Heap provide software usage analytics for web and mobile applications, Flexera offers software usage analytics for desktop applications.
We used Gartner's prediction as a jumping off point for our first user survey, "Listening to the Voice of the Customer," in which we polled 319 product managers and those in product management-related roles for insight on how they're using customer data. Customer phone and in-person interviews ranked as the most effective means of collecting customer data, but coming in a close second – in front of feedback from sales, support calls, basic telemetry from the product and in last place, email surveys – was advanced product usage analytics. Nearly 80 percent of respondents indicated that they had some capability to collect data about how their customers were using their products, and that the data was useful in developing product roadmaps and prioritizing features, with a large majority indicating its value in UX/UI design and beta testing.