Want to give your ecommerce program a 100% lift? Double online revenue with the best Affiliate Marketing program you have never heard of.
Ecommerce managers spend most of their time working on ways to move the conversion needle on their marketing efforts, especially performance-based marketing campaigns. By paying Affiliates only when the referred lead converts to a sale, software publishers push all of the conversion risk to the advertiser. This has led to a rise in contextual advertising on websites like Google AdSense, but what do you do when your audience is not in a web browser? How can you understand desktop software usage, and then deliver targeted in-product messaging to drive buying behavior just like a website?
The Big Guys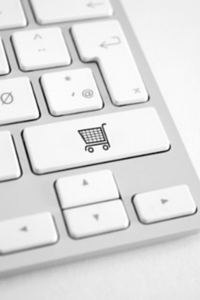 The truth is the Big Guys have been doing this for years to convert hundreds of millions of dollars of revenue. The biggest desktop software vendors track usage and deliver contextual, in-application messaging to convert unpaid users, onboard desktop users into SaaS offerings, and convert trial users (Alex Kochis, creator of Microsoft's Genuine Advantage program, explains how they developed the program in a recent webinar). Leading ecommerce vendors like cleverbridge enable vendors to promote, track, sell and fulfill on these programs. The entire ecosystem, from usage tracking to fulfillment, is on a pay-for-performance basis (just like any other affiliate program) to mimimize financial risks. In essence, it's like Google AdSense for the desktop (which is a real need, as Google specifically does not allow AdSense on a desktop).
Results
What kind of results can you get from campaigns using targeted messaging within your application? In the projects we have run, we have seen 2X the conversion rate from referrals driven through in-application contextual "ads" vs. traditional affiliate programs targeted at unlicensed users. Think about it – unlike traditional affiliate programs that are trying to convert prospective customers that have never used your software, these are prospects that have in a sense been trialing your software for years, and are just waiting to be converted.
What are you waiting for?