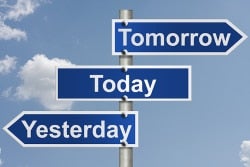 You probably hear and read a lot about "Flexible Licensing Models" and it shows where the industry is headed. Perpetual licensing, albeit it might still exist for a long time, is declining. Producers are moving towards recurring and more flexible revenue models and enterprises often prefer Opex vs. Capex expenditure and want to ensure they only pay what they use.
Flexible Licensing Models Dissected
Flexible means more adaptable to what customers really use, be it time, features, throughput or other metrics. IDC's Future Scape: Worldwide Software Business Models and Monetization 2017 Predictions provides a good overview on where the industry is today and where it might or might not be in a few years.
Subscription
The shift from perpetual to subscription is in full swing, no doubt about that. IDC's prediction says: "By the end of 2017, 100% of organizations will have a migration plan in place to shift spending from perpetual software licenses to subscription-based pricing." This applies not only to the traditional software industry but also to hardware-centric industries like Medical or Networking where device, software and services are bundled and offered based on a subscription model.
The main flexibility of a subscription model is time. Enterprises subscribe to software solutions on a monthly or yearly basis them and discontinue their subscription when the software is not needed anymore. It is the natural fit for SaaS solutions but is also widely used for on-premises software and intelligent devices. The next level of flexibility is taking usage into consideration.
Consumption
Many producers are looking at consumption already, but often only for reporting and show-back and not as a basis for pricing. Consumption-based pricing is favored by many enterprises because it enables them to finally pay only for what is being used. Software producers are following this request and IDC predicts: "By the end of 2017, 50% of software providers will offer flexible monetization approaches, such as consumption-based pricing."
The challenge for producers is to define what to meter (number or duration of logons, transactions, active users …) and at what price point. As usage is hard to predict, price points are hard to find. This is one of the reasons why many producers track usage today but are still reluctant to make it the basis for pricing. Having historical usage data and analyses will help making the right decisions for future pricing models and price points.
Outcome
Outcome-based pricing is the next level up from consumption-based and really relates software pricing to the business value. From a software licensing perspective, outcome-based models can be very similar to consumption-based models. The main difference is that the meter will have to be something that is related to the business outcome (like invoices created or revenue generated), which is an advantage and disadvantage at the same time: Pricing based on value is an attractive option for producers and enterprises but the meter that shows the business value will often be something that enterprises don't want to share with their software vendors; and the relevant data (for example revenue generated) might not be available for a simple count that can be done automatically. This is why IDC summarizes that,
"By 2018, despite the hype, less than 10% of organizations will adopt outcome-based pricing for their critical on-premises software."Although this particular prediction refers to on-premises software only, the above challenges that companies see with outcome based models are equally true in Cloud deployments.
Sometimes it is Not One or the Other
How do you make your software monetization strategy more flexible? Making a big and disruptive move from one to the other model is an option – we saw Adobe moving to subscription all at once many years ago – but for most software producers it makes more sense to move step by step and provide alternatives to their customers while they gather enough data about product and feature usage to define the right metrics and price points.
In addition, there are interesting alternatives that enable you to combine different models. For example, some producers measure usage and offer a pay-for-overage model where customer pay a monthly or yearly base fee and additional costs accrue if they are using more than their limit.