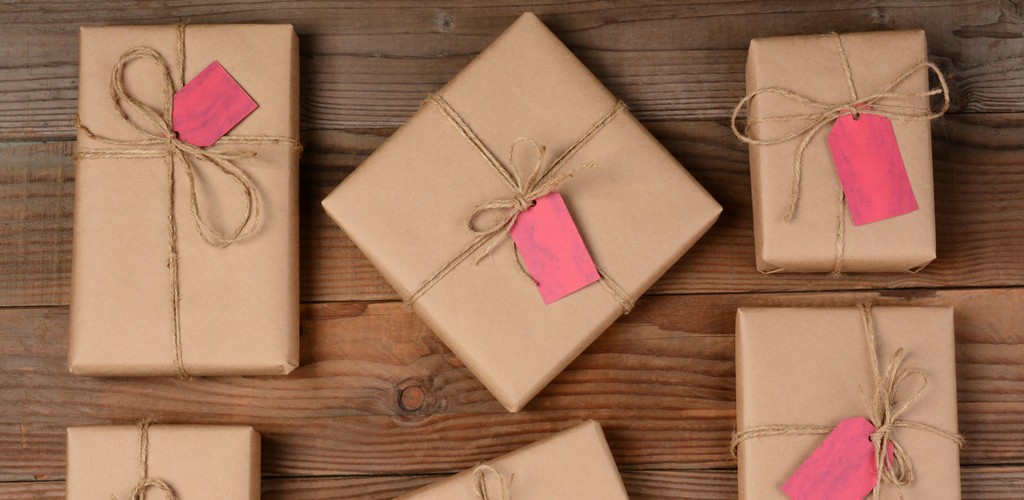 This holiday season's hottest gift is the "Hatchimal." It's a terrifying little thing, a furry, robotic toy whose eyes glow through an egg that a child is supposed to gently shake and play with until the creature pecks its way out (right?). It retails for around $60, but of course it is going for well over $200.
Back in the 1940s, the must-have gift of the holiday season also required a child to gently shake it to prompt a response, and even though its claim was that it could predict the future, it wasn't half as creepy. The Magic 8-Ball was recently named one of Time's Most Influential Toys of the Last 100 Years, an honor I doubt the Hatchimal will ever attain (unless of course they have taken over the planet by then).
You may have even been tempted to use the Magic 8-Ball as a product development tool in some of the rougher moments, right? "Will customers like the new user interface?" Signs point to yes. "Will holdouts move off the legacy version?" It is decidedly so. "Will the new release be ready to ship on time?" Reply hazy, try again.
In responses that are far more thoughtful than those supplied by the Magic 8-Ball, product managers shared their predictions for the future of product management in the 2016 Pragmatic Marketing Annual Product Management and Marketing Survey. Three trends stood out that point to the growing importance of software usage analytics in helping balance the strategic and tactical responsibilities of a product manager.
1. Cycle times to bring products to market will continue to accelerate
One of the most challenging parts of being a product manager is delivering realistic product timelines. You're pulled between the needs of executives, who are pushing for news to deliver at industry events throughout the year, and developers looking to ensure that the software actually works as promised when it is released. All the while, customers, either due for upgrades or looking for new functionality, anxiously await news of when the software will be released so they can plan their own technology roadmaps. If you can't coordinate all of these interests, you risk customers running to a competitor.
Meanwhile, the pressure to deliver updates and new products on an accelerated timeline only increases as the rapid pace of consumer application development increasingly colors expectations for enterprise software.
Software usage analytics can help accelerate development cycles by delivering real-time feedback to support an agile development process. You can identify what functions users are leveraging the most, as well as where their frustrations lie, to quickly refocus resources or remedy issues.  Analytics can save valuable development time, for instance, by allowing you to figure out whether a feature that isn't compatible with a new release would be worth keeping – by identifying exactly how many people are using that older feature, in what capacity, and giving marketing highly targeted information to coax customers with upgrade offers.
2. Product management will be responsible for driving sales and profitability of product lines
Will you be responsible for meeting sales quotas? Likely not. But as the role of a product manager includes becoming more of a product storyteller, having an intimate knowledge of actual product use (and being able to share it in an engaging way) will become increasingly vital to your role. With consumable data on real-world user personas, you can quickly target stories that will resonate with your audience. Perhaps a product promoted for one user scenario fails to recognize that users are leveraging the functionality in a tangential, but different manner. With data that allows you to drill down into usage patterns, you can develop targeted stories and marketing campaigns.
3. Product management will be less about single products, and more about interoperability between products
It's all about the user journey – and the best product managers know that journey isn't always accomplished with one vendor. Just as we live in a hyper-connected society, the products we create will have to exist in this reality, expected to seamlessly connect with products they frequently work in concert with to give users the appearance and ease of a single platform.
Software usage analytics can help remove roadblocks making it easier for your products to talk to others in your company's portfolio, as well as third-party products. Browser compatibility, for instance, continues to be a major issue for many customers who hold on to legacy software versions. By helping you identify how many users are leveraging a legacy version of your software and in what capacity, you can expedite upgrades without alienating loyal customers – creating a ripple effect of value for your customers.
Need a Hatchimal at a reasonable price? Software usage analytics can't help you. But to ensure that relevant products will be released on time in the most efficient manner, give your team the  "gift" of software usage analytics and make 2017 a year to remember.  Even better, you can try Usage Intelligence for much less than the $200 Hatchimal asking price.  Go here to sign up for a free trial.