You've reached an archived blog post that may be out of date. Please visit the
blog homepage
for the most current posts.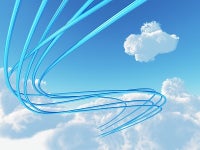 As the world is forcing everyone to become as efficient as possible, managing software licensing is coming more and more under scrutiny. End users and enterprises are becoming more vocal and don't want to be burdened with it anymore. When asked by IDC what they expect from their software vendors, 64% of enterprises said they would like to see vendors taking on responsibility for ensuring compliance[1]. Accordingly, the number one 2017 prediction in IDCs FutureScape: Worldwide Software Business Models and Monetization last week said: "In 2017, at least five major software providers will announce plans to roll out a new licensing program specifically designed to simplify customer licensing."
There have always been two camps of software producers:
Some consider compliance a responsibility of the enterprise or end user. They provide tools to manage licenses but will ultimately audit their customers to find out what their license position is.
Others consider compliance their own responsibility and use software licensing solutions to ensure compliance, either by hard locking or by reporting abuse.
The latter group is closer to meeting their customer's expectations.  And with the advent of subscription, SaaS and former hardware vendors moving to IoT and software, some producers are changing even more.
More Producers are Taking on Compliance Responsibility
With the move to SaaS and IoT, enterprises have less control over the infrastructure and some producers are taking on more responsibility. Office 365 and Salesforce's new use reporting are just two prominent examples, but there are more large software producers that have traditionally been in the first camp and are now moving towards the second.
That is not surprising. With virtualization, containers, subscription increase, mobile devices, and IoT vendors moving to software the complexity is growing every day. It is almost impossible for enterprises to keep up and they need to invest a lot in order to stay compliant.
Producers that try to stay in camp one and try to get away with complicated licensing policies and audits might see a competitive disadvantage, just because enterprises are not going to accept that anymore.
Licensing Becomes Gentler and More Invisible
Making licensing invisible is another strategic objective that many producers are working on to fulfill the requirements of their customers who don't want to be bothered with licensing anymore.
In the mid-90s you knew licensing was happening because you had to connect a dongle to your device. Ten years later you knew licensing was happening because you had to go to a website and get a license file. Today, if licensing is done right, it happens behind the scenes and automatically – as long as you are on the internet.
Many producers want to skip license enforcement and move towards a usage-track model. This is not a pay-per-use model but nevertheless usage is being tracked for compliance reasons and gives the producer visibility into customers that are out of compliance. Reporting on usage for compliance reasons creates more transparency for both software producers and their customers.
Binding Licenses to Hardware is Becoming Harder
With the increased use of virtual machines and application containers, binding licenses to a MAC address is not a sustainable option anymore. Hence, licensing technology needs to be more sophisticated and bind to more than one criterion. However, it becomes even harder for enterprises to manage licenses that are bound to multiple criteria, which is another reason to make it as invisible and as transparent as possible.
The alternative is to move away from binding altogether and introduce usage models, which is an option that many software producers are considering today.
Many producers are working hard to take on responsibility for the compliance of their enterprise customers and on making licensing as easy and as invisible as possible. We applaud producers that are embracing this goal. They will have a competitive edge because they deliver on their customers' needs:
Invisible compliance
Tools to stay informed and to control compliance
Transparent meter use reporting
Reasonable, mistake-forgiving compliance policies
Readers also liked:
[1] IDC Software Survey 2016