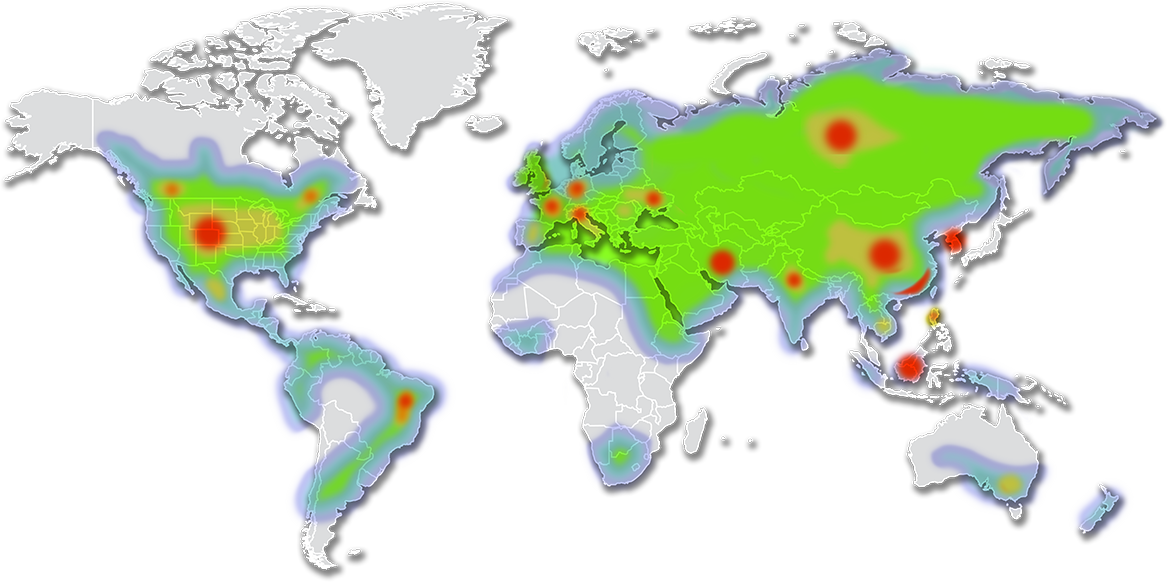 The Good News: 
The good news is that commerce today is global in scope. Products manufactured in Spain are marketed in Brazil, Japan and Canada. Investments, supply chains, and manufacturing infrastructures are producing wares for consumption in virtually every country on earth.
The Bad News:
The bad news is that commerce today is global in scope. Software products that are created in the one country can be (and are) pirated by users in any country with access to the Internet. The impact on software vendors can be devastating.
More Bad News:
Unlicensed use of software isn't the only damage being done. In 2013, BSA released a study that declared 43% of global software installed in 2013 was not properly licensed, and that the unlicensed software is often the carrier of malware into the user's systems. As many as 64% of unlicensed software users experienced unauthorized access to their systems by hackers, and 59% suffered a loss of data. These security threats pose a threat to users, but also to the reputations of the software vendors whose applications have been tampered.
More Good News:
Fortunately, many of the world's top software vendors have begun to view users of unlicensed software as the real victims of piracy and have embraced the "good" that comes with this shift in positioning. In 2013, Adobe announced its "pirate-to-pay" conversion program. The shift represented a major change in operational elements as well as cultural nuances within the corporation. Instead of pursuing expensive legal action, the company moved many of its products to its Creative Cloud platform and began offering more consumer-friendly pricing options. The belief is that many people pirate because they can't afford to pay the premium fees that were often required.
Similarly, Microsoft is offering a free upgrade to Windows 10 to all current users of the Windows 7 and 8 OS (providing they access the upgrade within Windows 10's first year of release).
The Best Good News:
At least one former pirate has openly confessed to stealing his software until he decided to pay for it. What made the difference for this Photoshop aficionado was the fact that Adobe moved the program to the Cloud and began offering it on a subscription basis. During his "free time" with the product, he enjoyed its flexibility and actually developed a product loyalty for it. By the time it was available within his price range, he believed he "owed it to the company" to take off his eyepatch and become a paying customer.
Software piracy will continue to occur. While it can cause losses, it also opens the door to the conversion of pirates to customers. Considering the global scale of the competition, exercising every ecommerce opportunity to improve lead-to-conversion rates is prudent and could be very profitable. We can help – give us a call.