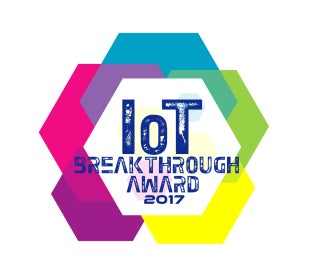 IoT Breakthrough Awards Recognize Flexera as an Outstanding Internet of Things Company
Flexera, the leading provider of open source security and compliance solutions, today announced that IoT Breakthrough selected Flexera as the IoT Enablement Company of the Year. Entries were judged by an independent panel of experts, representing a cross section of the industry – including journalists, analysts and technology executives.
The inaugural IoT Breakthrough awards program recognizes IoT innovators, leaders and visionaries from around the world in a range of categories – including Connected Home and Home Automation, Connected Car, IoT Security, Wearables, Industrial IoT, Machine-to-Machine and Enterprise IoT. According to Gartner, by 2020 there will be approximately 20.8 billion IoT devices in circulation.
"Flexera clearly stood out in the IoT Enablement category, with unique solutions addressing complex problems in the industry – ultimately enabling companies to understand what open source components are embedded in the software powering their IoT devices, and the vulnerability and compliance risk associated with those components," said James Johnson, Managing Director at IoT Breakthrough. "To say the competition was extremely fierce is an understatement, and we sincerely congratulate Flexera on this noteworthy industry recognition."
"Internet of Things manufacturers are only just now beginning to look more closely at the costs and risks of open source, and the scope of the problem is dazzling," said Jeff Luszcz, Vice President of Product Management at Flexera. "We are honored that IoT Breakthrough recognized Flexera for helping customers manage the compliance and security risk inherent in the under-managed, uncharted world of open source software components."
Open Source Software
Flexera's Open Source Security and Compliance solution, FlexNet Code Insight, rose above a crowd of more than 2,000 award nominations representing 15 nations, by demonstrating the company's extension of license compliance and security capabilities into the under-managed world of open source software components.
Open source software is used extensively by virtually all software developers – whether they are commercial software vendors, intelligent device and IoT manufacturers, or developers within other types of enterprises or government agencies that build their own proprietary applications for use in-house or for the benefit of their customers. Despite its ubiquity, open source software is largely unmanaged. Software developers frequently do not know or track what specific open source components have been incorporated into their software, whether that open source software is in compliance with licensing terms, and whether it contains any software vulnerabilities that can be exploited by hackers.
Winning products and companies were selected based on a variety of criteria, including most innovative and technologically advanced products and services, with the ultimate goal of recognizing the "Break Through" nominations for connected technologies and companies.
Readers also liked: