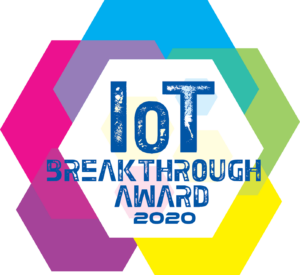 Flexera has been recognized as the 2020 "IoT Enablement Company of the Year for the Enterprise Market" by IoT Breakthrough, a leading market intelligence organization that recognizes the top companies, technologies, and products in the global Internet-of-Things (IoT) market.
"Companies that want to grow their IoT and intelligent device business are under pressure to adopt new business models and monetize their digital solutions, from the edge to the cloud," said Nicole Segerer, VP of Marketing and Enablement at Flexera. "Our solutions enable them to drive success with new IoT monetization models and align price with value and roadmap with needs."
The mission of the IoT Breakthrough Awards program is to recognize the innovators, leaders, and visionaries from around the globe in a range of IoT categories.  "Flexera solutions empower their customers in a secure way, helping them realize the earning potential of IoT, supporting all levels of connectivity and business," said James Johnson, managing director at IoT Breakthrough. "Including some of the biggest Industrial IoT players in the world, Flexera's customers are realizing the potential and value of IoT, and we are thrilled to recognize the company as a 'breakthrough' leader in the IoT ecosystem."
Building a data-driven software business
The Flexera IoT Monetization Platform brings together the data and processes needed to implement new software and data-driven IoT business models. Flexera enables recurring revenue streams from digital solutions and provides valuable usage insight. Intelligent Device and Enterprise IoT companies using Flexera's Monetization platform can be flexible and agile as they manage applications, devices, features, and updates electronically, always delivering new value to their customers.
"Customers can manage, update, and monetize a full range of devices, get usage insights, and differentiate through premium features" added Segerer.  "This 2020 IoT Breakthrough Award designation is a fantastic validation of the success achieved this year."