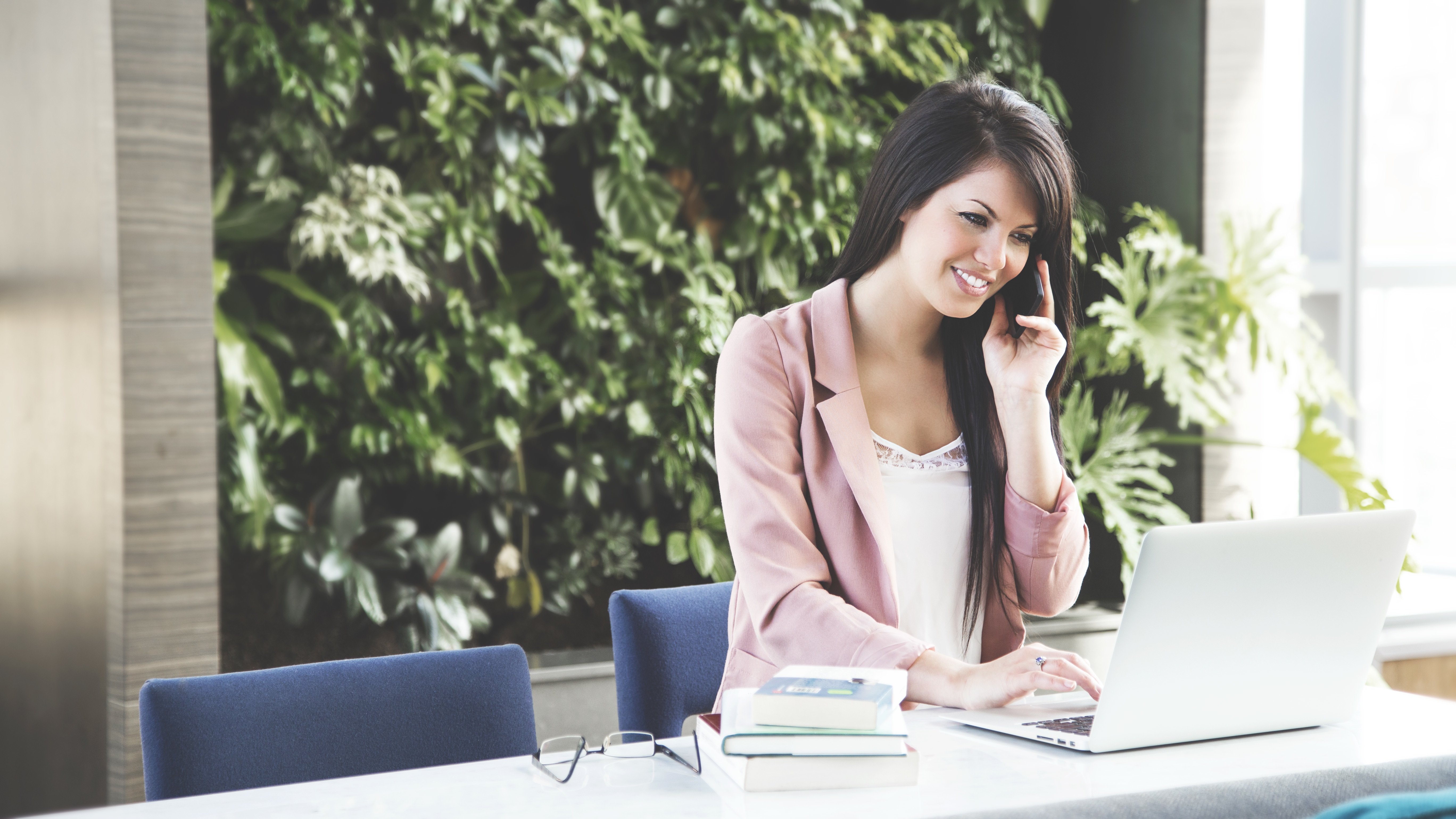 It's easy to say, "Happy New Year," but how can you increase your chances that it actually will be? For ecommerce professionals at software companies, there are many digital marketing techniques that can increase online sales conversion rates. Time-tested landing page optimization is a great starting point, but increasing your software license revenues ultimately boils down to selling the benefits and value of your solution to more users. Let's talk about some additional approaches that will drive online sales and set your company apart.
Making the Most of Unlicensed Software and Piracy
Pirated versions of your software frequently appear at the top of search results and are often downloaded (and even purchased) by legally inclined users. In fact, research from Adobe and Microsoft reveals that 83 percent of pirates in mature markets are actually "well-intentioned victims" who will pay for software. (Tweet this stat)
This is good news for software companies: there's no reason someone seeking out your software for free can't become a paying customer. By targeting software piracy you can add 10-25% to your revenue, turning unlicensed software users into qualified sales leads.
Use in-application messaging to reach, educate and convert
These well-intentioned victims of piracy have little or no idea that the software they are using is not legitimate. By using solutions like CodeArmor Control, you can identify and segment users of unlicensed software and display in-application messaging to alert them that their software is unlicensed.
The messages can start out gently informing the user and directing them to landing pages on your website where they can learn more about their situation and resolve it by purchasing a license. You also have the ability to escalate the responses if the user doesn't purchase a license after the first message, ultimately turning off functionality if the user fails to convert after a specified time.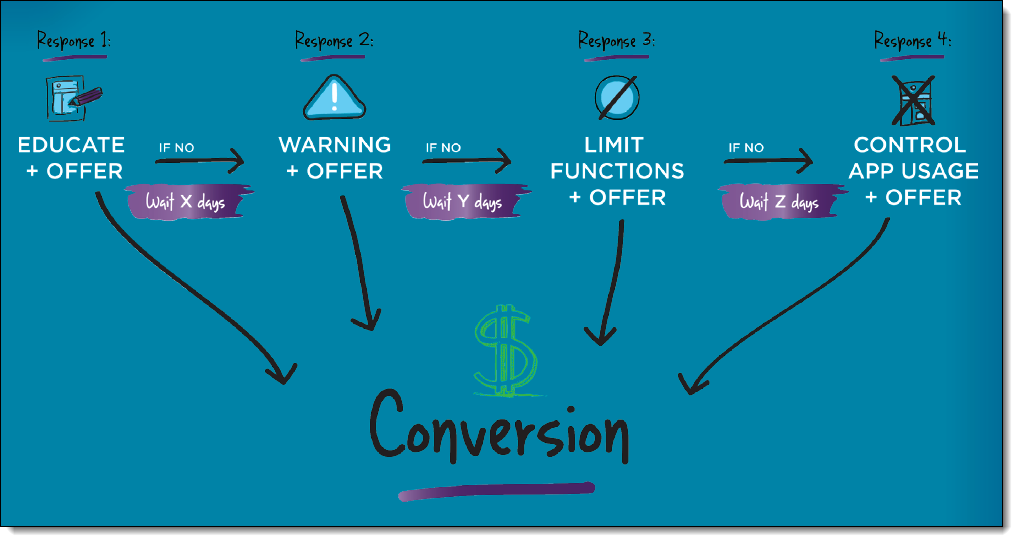 Use digital marketing techniques to drive conversions
Keep in mind that these users have already been "sold" on the value of your software – that's why they're using it! This is an important nuance to keep in mind as you drive users to your landing pages. You can still use everything you've learned over the years about digital marketing best practices (using images and videos, providing credibility, answering objections, keeping things simple, etc.), but your messaging and tone of voice need to be different.
Remember: they already understand your value proposition, now they need to be sold on the value of being your (paying) customer (upgrades, access to support and training, input into new features, etc.). Many of these users have already paid for the software on a pirate site, so your tone of voice should acknowledge this by treating the user as a victim of piracy, not as a "bad guy." You may even want to offer a discount to further encourage conversion.
One more thing: Use software intelligence and analytics to identify larger opportunities for direct outreach
In addition to identifying opportunities for in-application messaging, you will likely discover larger organizations using unlicensed software – sometimes within existing customer accounts. In these cases, it makes sense to segment them out of your in-application messaging campaigns and reach out to them directly through your compliance or inside sales organization. Again, the approach you take should likely recognize that they are the victims of piracy and that you want to work with them to make them part of your customer ecosystem (for new accounts). For current customers you will have the opportunity alert them to the fact that they are using tampered, pirated software and the risks that brings, as well as the opportunity to review their current levels of usage and needs.
Make your new year happy
It's not too late for resolutions – especially when it comes to tapping new channels of license revenue. Resolve to drive more online sales by reaching, educating and converting well-intentioned victims of piracy.