You've reached an archived blog post that may be out of date. Please visit the
blog homepage
for the most current posts.
Tableau Software shares insights on how market trends are impacting their software licensing strategies – and why it's important to have a flexible Software Monetization platform to execute on those strategies.
Market demands and shifting preferences are causing software producers and device manufacturers to constantly re-evaluate their software licensing strategies to ensure they're meeting customer expectations and maximizing the value of their products. Trends like SaaS, Cloud and the Internet of Things are fundamentally changing business models, and it's important to consider these trends as you align your business strategy with your software operations to ensure success.
Watch this brief video to gain real-world insights as Josh Colton, Manager of Licensing Programs at Tableau Software shares his views on software licensing strategies including the drivers behind making the shift from perpetual- to subscription-based and other software licensing models: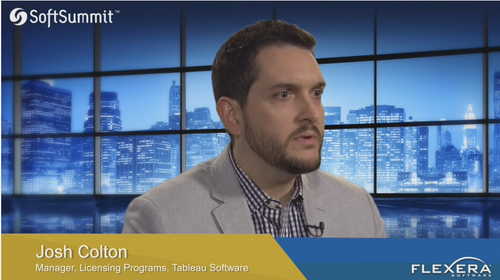 Are you going through a similar transition with your software licensing strategies? Shifting from perpetual-based license models to subscription- or consumption-based models? Please leave your comments below!