Growing A Healthy SaaS Business: Establishing A Foundation for Success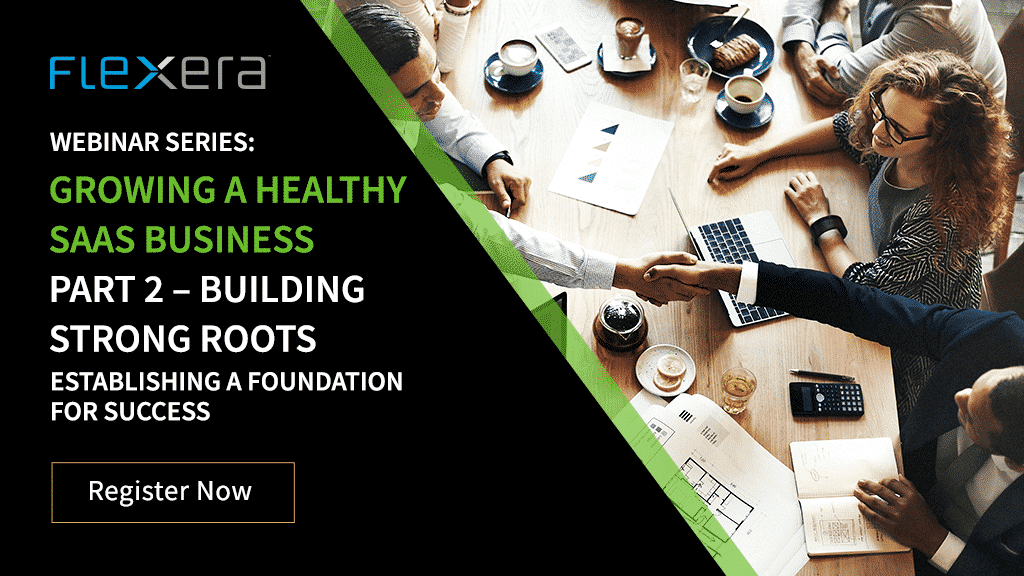 As SaaS grows rapidly, it's changing the way software companies do business. Now the focus is the ongoing customer relationship – providing information at the right time to ensure customer success.
In part 2 of our webinar series, Flexera's Principal Strategy Consultant, Cris Wendt explains what a healthy SaaS company looks like and the operational requirements needed to drive a successful software business.

February 27, Tuesday – 11 AM CT (US)
February 28, Wednesday – 2 PM AEST (Australia)
February 28, Wednesday – 10 AM GMT (Europe/UK)
 During the webinar, you'll learn:
Changes the SaaS model brings to software operations
SaaS customer requirements and how to fulfill them
Go-to-market and sales strategies for SaaS products
How to add SaaS without abandoning your on-premises customers