With the proliferation of Open Source Software (OSS) in today's development environment, recent court rulings holding organizations and their distributors accountable for open source licensing compliance, and the threat of unseen security vulnerabilities within OSS components, it is now crucial that organizations are not only aware of the OSS they're using, but are proactively managing these components.
Join Andrew Hall, Attorney at Hall Law, during this webinar as he shares his experience and guidance for using open source, and best practices for managing security and legal risks.
Key topics include:
Understand the fundamental concepts of open source licensing
Distinctions between the different categories of open source licenses and the corresponding risks and obligations
Primary risks and benefits that drive company decisions involving open source


Tuesday, May 30, 2017 12:00 pm CT
Wednesday, May 31, 2017 10:00 am UK
Wednesday, May 31, 2017 2:00 pm AUS
Andrew Hall – Attorney at Hall Law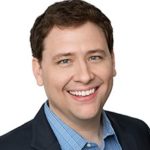 Andrew is a highly skilled computer software attorney who leverages his technical background and well-rounded intellectual property law experience to guide clients in strategy, policy implementation, and asset management. Prior to founding Hall Law, Andrew counseled clients on open-source and IP governance at Fenwick & West. Andrew also has experience in patent litigation, USPTO interference, and other patent and trademark-related disputes from Knobbe Martens. Before receiving a J.D. from the University of Chicago and after receiving a B.S. in Electrical and Computer Engineering from The Ohio State University, Andrew enjoyed a career as an applications engineer.