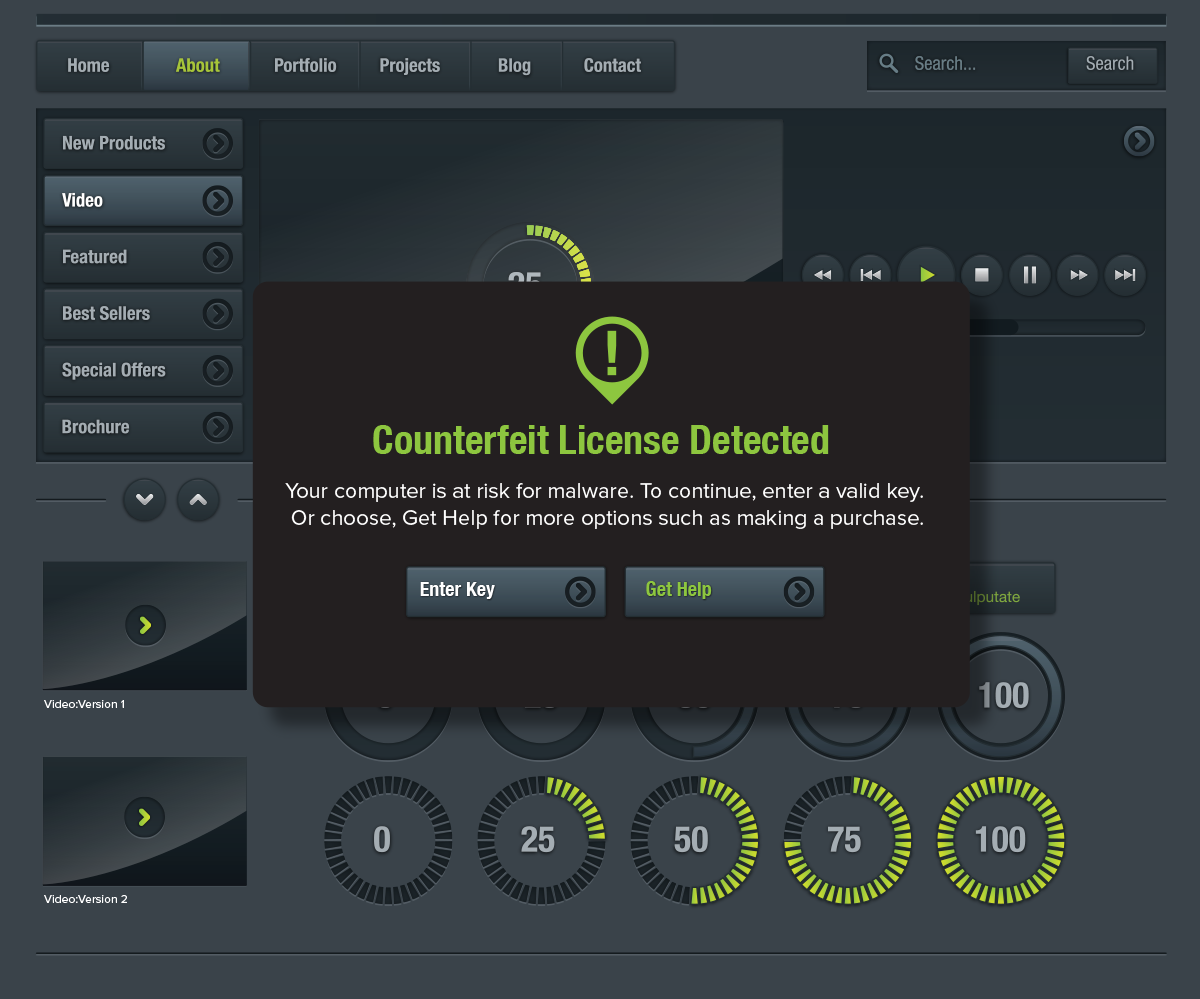 You aren't experiencing deja vu – I've used my favorite scene from Monty Python and the Holy Grail before (when discussing the differences between collecting data and software intelligence). I love the scene where King Arthur invites the French to join his quest for the Holy Grail, but he is dismissed with disdain and a total lack of interest:
French Guard: "Well I'll ask him, but I don't think he'll be very keen – he's already got one, you see."
King Arthur: "What??"
Sir Galahad: "He says they've already got one!"
King Arthur: "Are you sure he's got one?"
French Guard: "Oh yes, it's very nice!" Whispers to other French Guards: "I told him we already got one!" (Laughter)
Once again, I'll pause here while software sales reps around the globe shake their collective heads at how familiar this feels. Sometimes when we talk to prospective customers we hear a similar initial objection: "We don't need Compliance Intelligence – we already have in-application messaging." Fortunately the objection is not delivered with the same "zeal" as John Cleese's French Guard.
This objection is actually a great conversation starter to understand what functionality the prospect actually has, why they have it, how it is being used, and whether it can be used to convert unpaid use into license revenue.
Software vendors that have in-application messaging should consider these questions:
Why are you using in-application messaging? Many vendors use in-application messaging to communicate with the user. Often, the message is as simple as alerting the user that a trial version is about to expire or that updates are available. Some vendors use marketing messages to promote add-ons or the benefits of upgrading to a "pro" version. Other vendors recognize that customers are the victims of software piracy and use in-application messaging to alert these users and offer ways to resolve the matter.
How are the messages being triggered? Messaging can be displayed after a certain period of time has elapsed or upon the use of certain functions or features. In the case of alerting victims of piracy, you first need to be able to detect that the application is cracked or unlicensed before the appropriate messages can be displayed.
Who is receiving the messages? Is your in-application messaging "one size fits all" or can you control who receives specific messages? Can you segment your messaging by geography? Can you delay messaging until certain thresholds of use have been reached? Can you exclude existing customers or large organizations where direct outreach from your compliance or sales organization makes more sense?
Is there an escalation path? What happens if users ignore your messages? Can you present a series of messages that will drive them to conversion (and again – do you have control over the timing and segmentation of when these messages are triggered)? Can you disable functionality or prevent the application from running if it continues to be used in an unlicensed state?
There are many software vendors using in-application messaging. But Compliance Intelligence is more than just displaying messages to users. Its value to software vendors comes from taking usage data and turning it into actionable intelligence that enables you to reach, educate and convert unpaid users into paying customers.