In today's fast paced and value-based healthcare environment, medical device manufacturers and software suppliers must grow top line revenue, improve operational efficiencies, and increase customer satisfaction. These are the key drivers causing many to shift to digital business models.
"We see it all the time, those who embrace digital transformation to support new offerings successfully stay ahead of the competition," says Willie Hernandez, Senior Solutions Engineer within Flexera's Software Monetization team.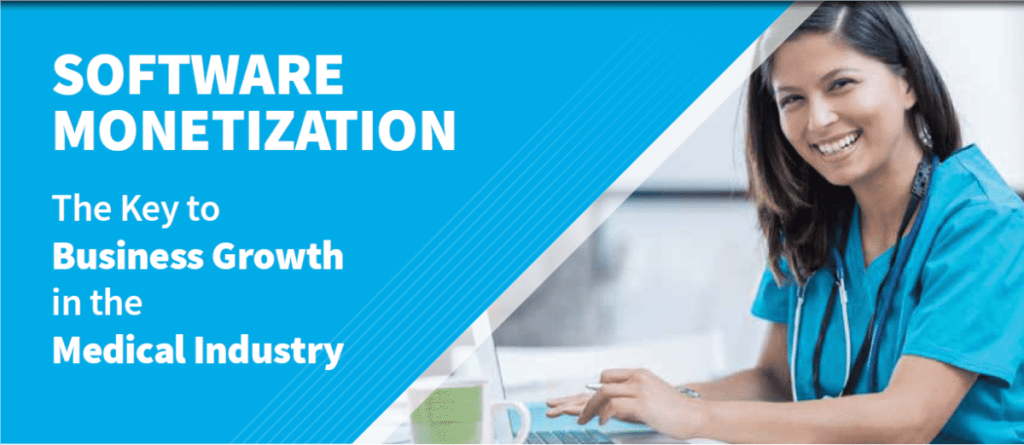 We asked Willie a few questions about the business growth that he and his team see every day in medical technology.
Q: While healthcare software and technology providers vary in their product offerings, do you see similarities in how they leverage their digital business models to grow revenue?
A:  Generally speaking, yes. When healthcare software is offered as-a-service via the Cloud, these companies begin to innovate and design new ways to price and package their offerings and monetize premium features. These innovations lead to higher-margin recurring revenue and up-ticks in renewals.
Q: While improving operational efficiencies is a business driver, for the device manufacturer more rooted in hardware solutions, this means an entire business shift. What suggestions can you share?
A: The way a company initially chooses to package and price software-enabled features will need to change and probably sooner than expected. It's critical to have a software monetization platform in place that is flexible enough to handle frequent changes. Analysts say that if you don't, you're risking 30% potential loss in revenue within the next few years. Also, don't underestimate the importance of dedicating resources to managing renewals, monitoring the end customer's health and satisfaction. A successful subscription business depends on high adoption and renewal rates.
Q: Digital business models can improve the customer experience with self-service and improved support. Can you speak to an example of this you've helped support?
A: Again, my team's goal is to help our clients improve their customers' satisfaction level. So here's a recent example. One of the world's largest medical device manufacturers adopted software monetization as a central component of their digital transformation.
This manufacturer now has the ability to quickly change their healthcare offering to meet the customers' needs by repackaging/reconfiguring the functionality with a pay-per use model. With new and flexible solutions, they have significantly increased their customers' satisfaction because now customers can monitor device usage and see the value in what they are paying.