We are excited to be joining the IoT Slam Live Conference in Research Triangle Park, North Carolina next week.
KEYNOTE: Monetize What Matters – Flexera's  SVP of Products, Walker White, will present a keynote on June 21, talking about the revenue potential of the IoT. Walker will discuss how suppliers can drive success by monetizing the full IoT stack — from the edge to the cloud, move to recurring revenue and offer pricing that's aligned with value. IoT players will receive guidance on how they can tackle this business transformation and manage and protect their solutions while continuously delivering value for customers.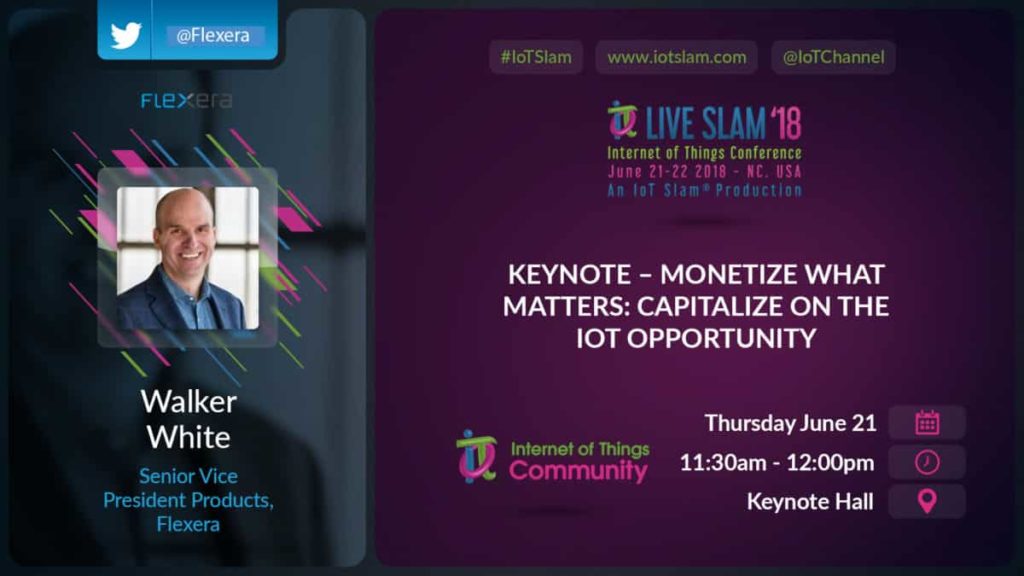 KEYNOTE PANEL: Realizing the Multi-disciplinary Pathway to IoT Success – Cris Wendt, Flexera's Director of Monetization Strategy, will join a multi-disciplinary panel of IoT practitioners from UBER, RIoT, ChenMed, Sigfox, and RigNet on June 22, to discuss the state of the IoT landscape, the challenges, and what's needed to enable a meaningful return on investment through leveraging IoT.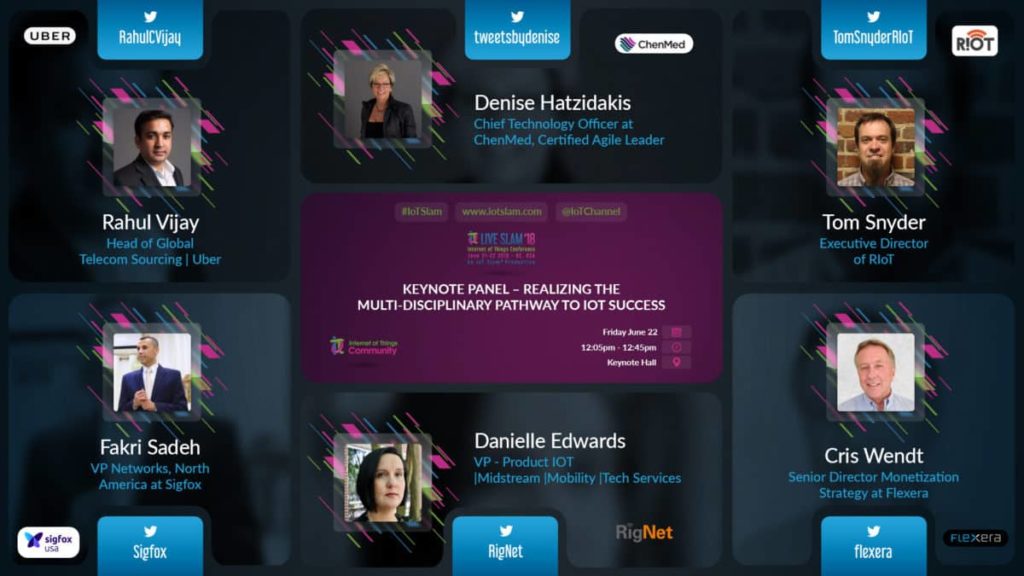 IoT Slam Live 2018 features the most significant and important advances of all aspects of IoT. It is a must-attend event for anyone globally seeking to learn more about IoT, best practices, business models, applications and more.  Learn more about the event at iotslam.com. We look forward to meeting you there.