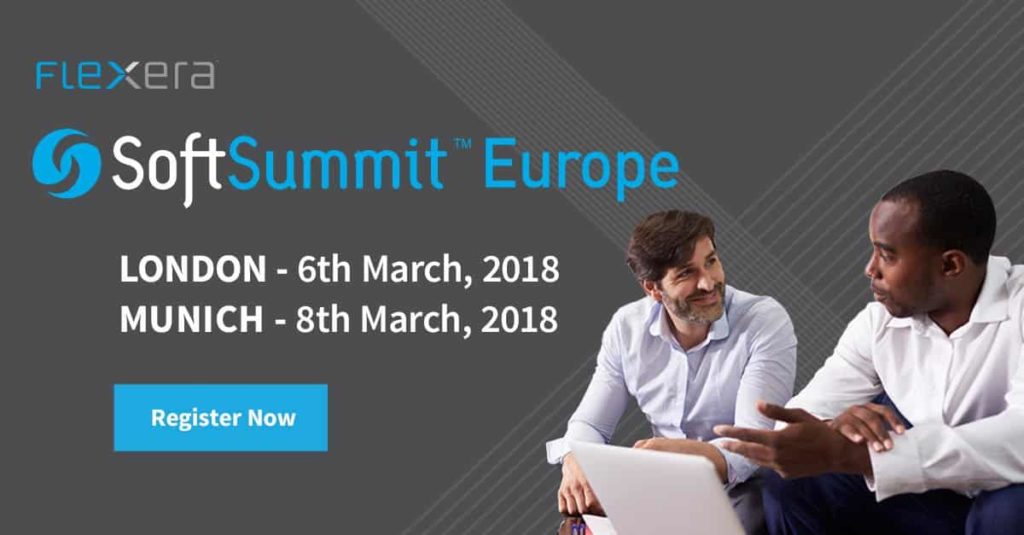 We are excited to announce the agenda for SoftSummit Europe and bring industry leaders and experts together for the key events in the software industry, taking place in London and Munich!
The IoT is here – and it requires new business models and monetization strategies for those who want to win. Realize the value of data, protect and manage your devices and applications and set yourself up for IoT business success.
The Subscription Economy is here – with it the customer relationship is changing completely. The continuous management of the customer lifecycle, based on product and usage insights will drive upsell and cross-sell opportunities and lead to recurring revenue and software business success.
Open Source is here – literally everyone is using open source software and it accelerates the time to market. It also requires the close and automated management of license compliance and security issues, as well as a solid solution for updates and patches.
It's an amazing time for the software industry. Join leading analysts, industry leaders and experts to discuss flexible monetization models in a hybrid world. Learn about processes and tools that are needed to ship secure products and keep them up to date. Find out how others are managing their software supply chain. Here are just a few highlights:
Owen Rogers from 451 Research: Get Ready for Cloud and SaaS: Digital Transformation Business Models and Pricing
Dr Markus Weinberger, IoT Expert and Strategist from the University of Aalen: Smart Products Require Smart Business Models – An Industry in Transformation
Moving to Subscription: Insights from Flexera's CFO Joe Freda
Open Source Software – Find out about the latest industry trends, and learn more about risk reduction, cost saving and compliance – with speakers from Bearing Point, Source Code Control and DLA Piper

London, 6 March 2018  |  Munich, 8 March 2018
Don't miss the industry's leading events for software vendors and intelligent device manufacturers. Join us to discuss strategies for gaining market share, protecting revenue and future-proofing your business model.
See you at SoftSummit Europe!