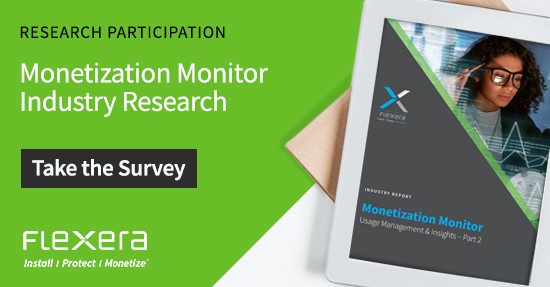 The software and IoT industries are always moving fast.  Understanding where the industry is going will help you stay ahead. Our state-of-the-industry benchmarking survey looks at how Software, IoT and IDM organizations are tackling challenges around changing business models, aligning price with value and understanding customer usage and requirements.
Please Take 10 Minutes to Complete the Survey and Receive a Preview Copy
The survey is anonymized, but we'll send you an advance copy of the resulting report if you choose to leave your contact information (you will also be entered into a prize draw to win one of ten $50* Amazon vouchers *or local currency equivalent). It's a quick and easy way to see how you stack up against the competition as your company tackles business challenges and looks to take advantage of the latest trends.
Previous versions of our Monetization Report have proven to be a valuable source of information to product management, strategy, finance and other organizations.  Response to the survey has been strong, and your contribution will make it even better.
Thanks in advance for your time and insights.