In Tip 4 of our Software Supply Chain Optimization series we discussed user experience and visibility. Now let's see how you can track software and devices and keep them up to date and secure.
Keeping software in the field up to date and secure is a key objective when software is hosted on-premises or used on devices, especially in the Internet of Things. Producers send updates to deliver new functionality, but also to address security vulnerabilities. They look to gain visibility on which customer is using what and seek to streamline maintenance and support processes.
Know who is using what and where

First, make sure you know which customer is using what. Knowing what customers have purchased is only the first step. It's important to track who is using which software versions on what platform. Device manufacturers also need to know which software is being used on which device which enables them to track devices and change capacity and capability electronically.
A purpose-built entitlement management system will enable you manage the whole lifecycle of software and devices in the field. Activation processes – with or without human intervention – can be used to derive valuable product insights and the configuration data.
Keep software up to date and secure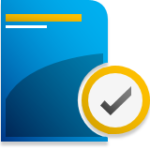 Once you know who is using what, make sure your customers stay current and see the value of your products. Notify them of new versions and provide self-services to access software upgrades.
You can mitigate software vulnerabilities in your products by notifying the right customers and providing them with patches. Such a streamlined process will enable you to react fast and appropriately and minimize the risk of bigger security issues or reputational damage.
Streamline support and maintenance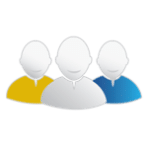 Support and maintenance teams often spend valuable working time finding out what software customers are using. This creates unnecessary cost and effort and increases the time needed to fix customer issues. Equip your support team with the right information they need to deliver the best support experience possible.
If you are sending field engineers to maintain industrial devices, make sure they come prepared with detailed knowledge and product insights so they can work efficiently and fulfill your customer's expectations. Device information and product insight data are also the basis for predictive and preventive maintenance processes.
In Tip #6 you'll read more about product insight data and how it can be used to drive innovation! Stay tuned!