You may remember Mike Schramm from our webinar on "Ecommerce Strategies for Converting Unpaid Users to Paying Customers." Mike is the former head of eCommerce Programs and Operations for Autodesk and is now advising software companies on digital marketing, ecommerce, and operations change management.
Mike and I just co-authored "Making Software Pirates Pay: An Ecommerce Conversion Playbook" that builds on the content from the webinar to provide you with specific steps you should take when converting pirates to paying customers using in-application messaging and ecommerce best practices.
Software vendors of all sizes can take advantage of a piracy conversion strategy to drive new license revenue, and this playbook shows you how.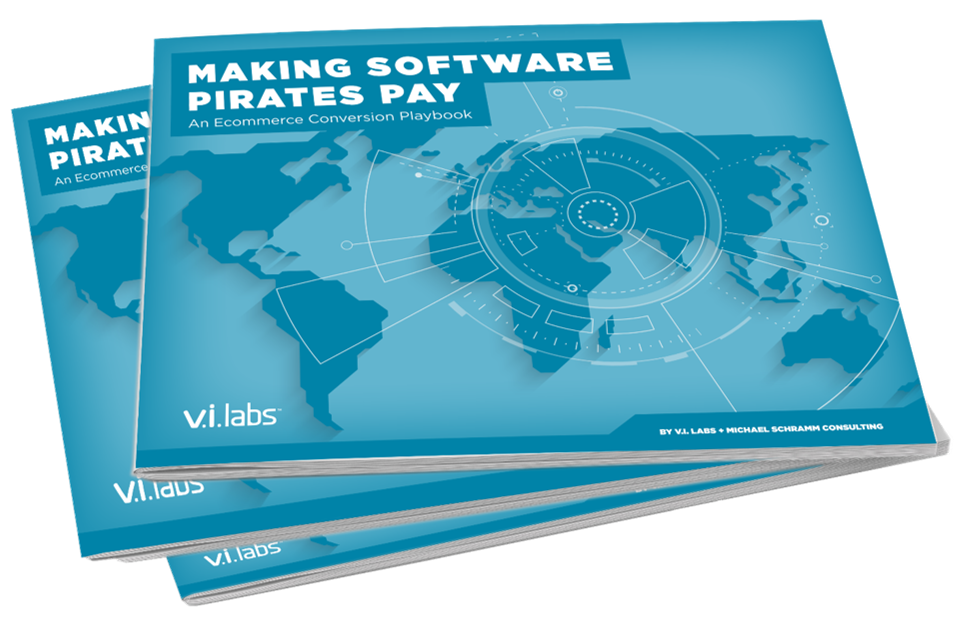 Industry leaders like Microsoft, Adobe and Autodesk have been using software
intelligence to better understand who is using unlicensed versions of their
software so they can develop data-driven strategies to address piracy and
generate new license revenue.
Whether you are a large or small software vendor, this playbook will show you:
Why you should pursue a strategy of converting unpaid users into paying customers
How you can leverage technology and software usage analytics to identify unpaid use and reach unpaid users with targeted in-application messaging that will drive conversions
Best practices for in-application messaging and ecommerce landing pages that will increase conversion rates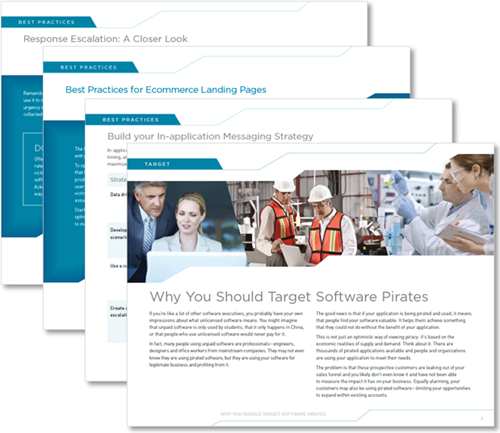 Download the playbook and let us know what you think in the comments. We'd love to hear about your experiences.