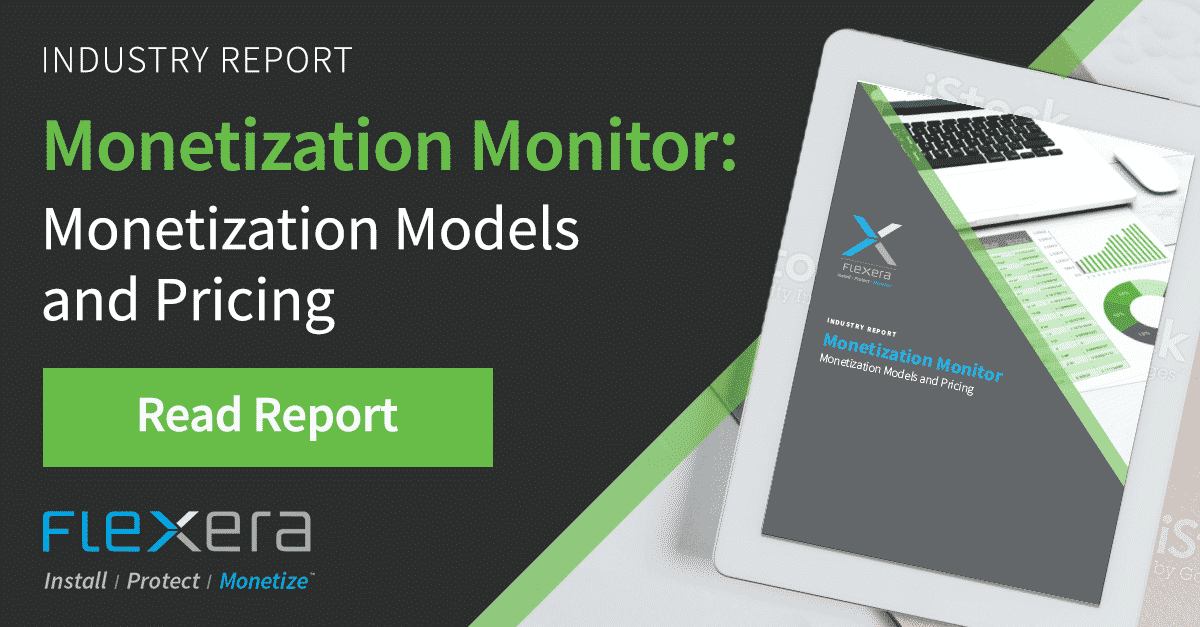 The software world is a complex place
It's easy to think the trend toward SaaS and subscriptions is simplifying licensing and deployments, but for most companies that's not the case.  There are relatively few "pure-Saas" companies.  Most companies have transitioned their software business over time and still support on-premises deployments and perpetual licensing in addition to their newer SaaS offerings.  These varying customer requirements create challenges in monetization, deployments and pricing.  Flexera's 2019 Software and IoT Monetization survey gathers input from leading software companies and reveals how they manage these complexities now and how they plan to in the future.
The results of this survey are analyzed in a new report, the Flexera Monetization Monitor: Monetization Models and Pricing.  Below are just a few examples of the report's findings.
The report confirms the wide acceptance of subscription models and the anticipated continued growth of subscription and usage-based monetization models.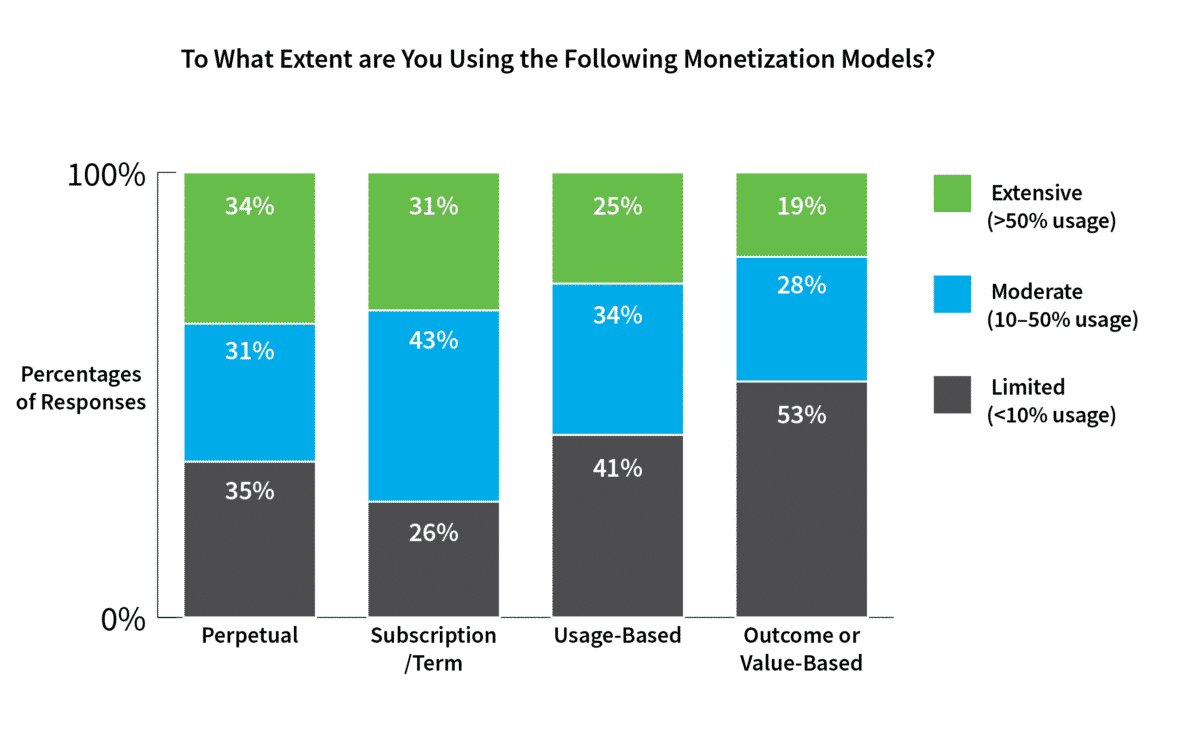 74% of software suppliers utilize subscription models, with 31% using it as their dominant model.
Looking forward, 48% of companies see moderate to strong growth in subscriptions models; 43% see similar growth in usage-based models.
SaaS deployment models will continue to see strong growth, but on-premises deployments won't entirely disappear.
72% of respondents see an increase in their us of SaaS over the next 3 years.
46% still see an increase in the use of on-premises over the same period.
Most companies utilize a hybrid approach to monetization and deployment models, mixing and matching as needed to support various customer segments.
28% of companies that identified subscription as their dominant monetization model use on-premises as their primary deployment model, indicating subscriptions are not only for SaaS deployments
80% of companies using SaaS moderately or extensively indicate they still must manage perpetual licenses as well.
Download the report now and see how your company compares.