Philatelists collect stamps. Oenophiles collect wines. Numismatists collect coins. The more they learn about their field, the more expert they become within their specialty and the more value they can derive from their collections.
Software product managers collect usage data in much the same way. The more they learn about how software is used, the more effectively they can monetize it and the better they can meet customers' needs. Today, usage data plays an increasingly important role for all companies, regardless of which monetization and deployment models they use. Overall, 43% of suppliers report that they plan to increase usage-based monetization in the next 18 months; SaaS-based companies lead the trend, with 70% expecting to increase their use of usage-based monetization models in the same timeframe.
Who collects data? And who does it well?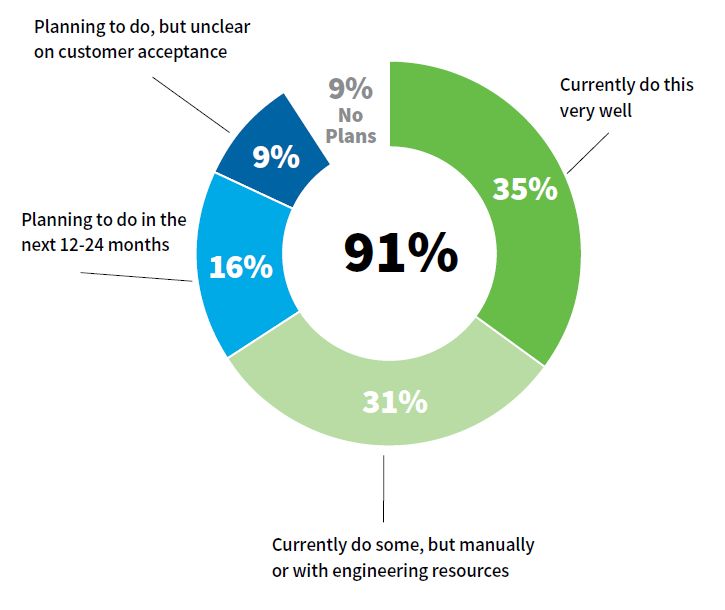 As highlighted in the Flexera Monetization Monitor: Usage Management & Insights research report, 91% of software suppliers already collect or plan to collect usage data in the coming two years. Some companies gather usage data very well (35%), while others are still in the planning stages. Others need to invest manual work or engineering time to access the data—a less-than-efficient process.
SaaS companies appear to be the most enthusiastic collectors of usage data, with 94% of them either already collecting or planning to collect some sort of usage data in the coming two years. That number for on-premises companies drops to 73%.
SaaS-based companies are also at the forefront of leveraging usage-based monetization models. Extensive implementation of usage-based models is reported by 59% of SaaS companies. That number is 45% for companies that primarily deploy embedded software and 29% for those who primarily provide on-prem software.
What's being collected?
A robust interpretation of software usage data relies on knowing whether software is being used at all, if usage is increasing or decreasing, what features are being used, and which product version a customer is one. For most of these metrics, more than half of suppliers can't see this data. While all suppliers still have work to do in order to gain a comprehensive view of usage, SaaS providers are in the lead. On-prem companies are lagging behind—but shouldn't be.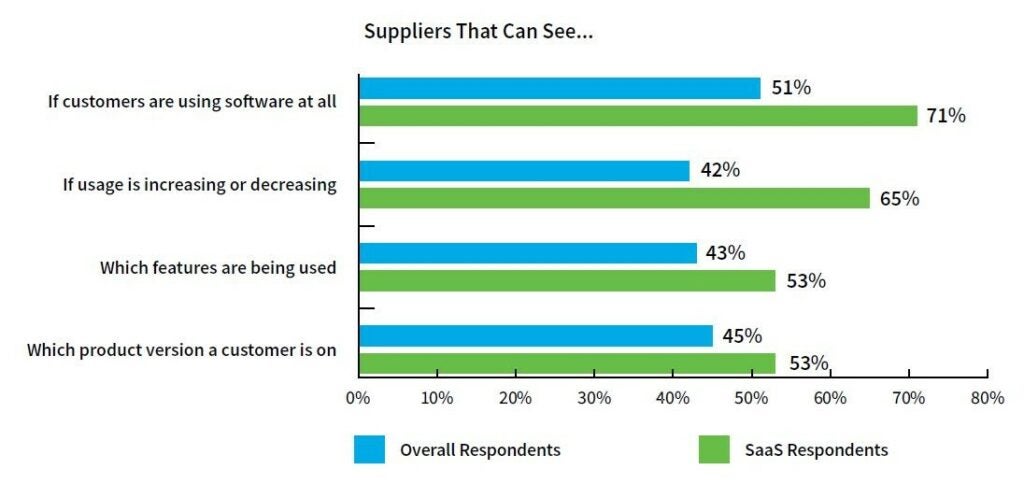 With usage data playing a role in all deployment and monetization models, augmenting your collection can pay dividends. My next blog post will address how effective data collection benefits all software suppliers.